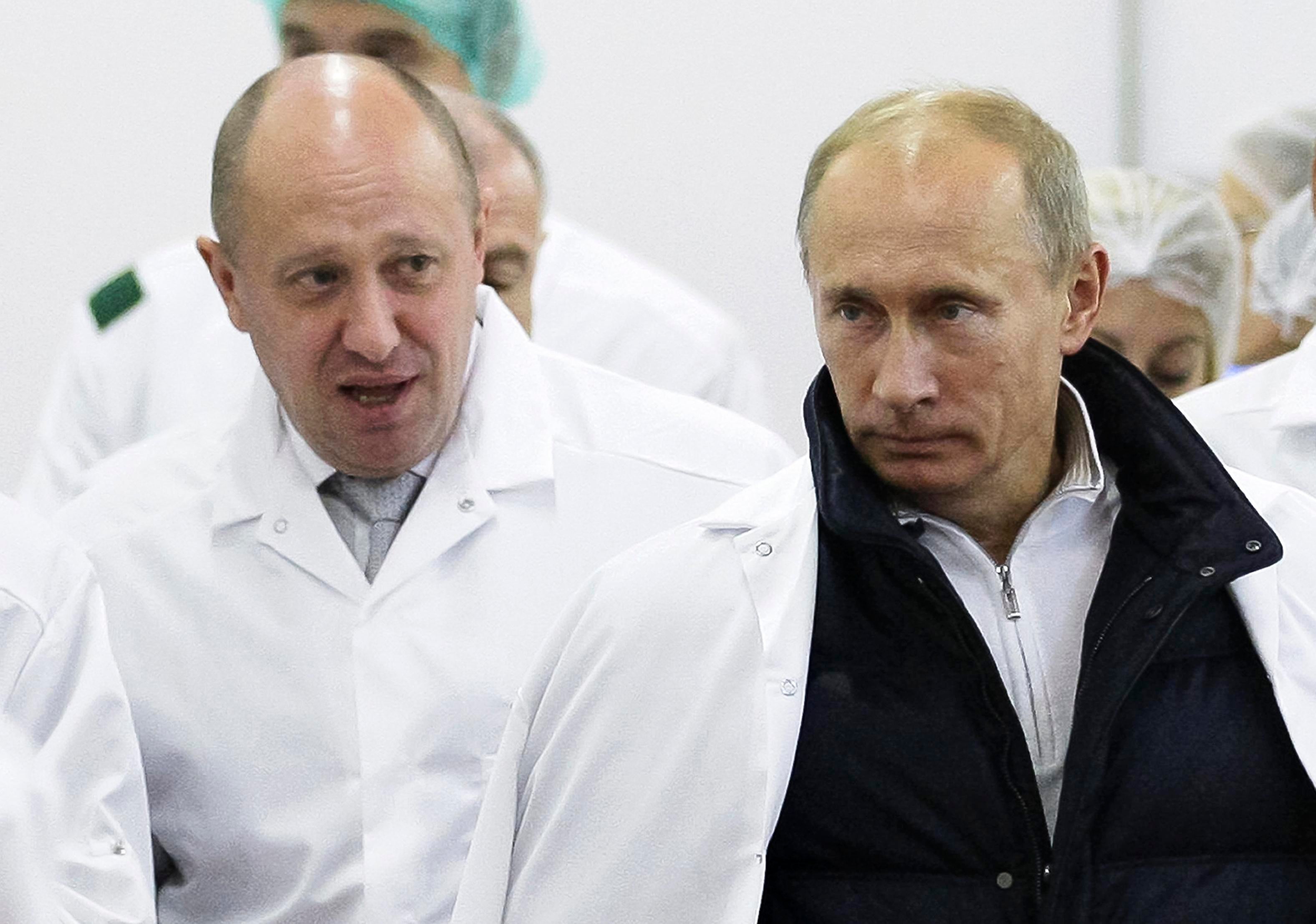 Putin ally's private army behind attack on U.S.-backed forces?
MOSCOW -- We are learning more about who was likely behind an attack earlier this month on a rebel base in northern Syria, where American forces were embedded with the fighters. The Russian mercenaries who carried out the siege -- which was repelled by U.S. airstrikes -- were reportedly working for oligarch Yevgeny Prigozhin, a close ally of Vladimir Putin and the same man accused of running a troll factory that targeted American voters.
As CBS News correspondent Elizabeth Palmer reports, the attack took place on Feb. 7, and the U.S. response resulted in a number of Russian mercenaries being killed. There were no U.S. casualties.
When the U.S. soldiers called in airstrikes to defend themselves, they had no idea they would end up killing dozens Russian civilians.
The U.S. military has released video of the strike, showing some of the mercenaries and one of their tanks. U.S. officials believe the soldiers-for-hire were attacking a gas installation right next to the base controlled by U.S. special operations forces and their Kurdish allies.
U.S. officials have told CBS News that Prigozhin was in contact with both Syrian and Russian officials in the days before and after the attack. The U.S. believes the Russian mercenaries knew they were attacking a position held by the U.S.-backed Syrian Democratic Forces (SDF) rebels, but didn't know there were U.S. advisers at the site.
The mercenaries -- members of what is essentially Yevgeny Prigozhin's private army -- originally went to Syria to back up the Russian military, which came to the rescue of dictator Bashar Assad's beleaguered forces a couple years ago.
More recently, however, Prigozhin's so called Wagner group struck an agreement with the Syrian government to seize oil and gas fields in rebel-held territory in Syria, and Prigozhin stands to get a share of the profits. The Wagner group is officially a private defense firm in Russia, but many suspect that, given the oligarch's close ties with Putin, it works to some degree in conjunction with Russia's Ministry of Defense.
It was only when pictures of the men killed in the strike started to appear on social media that the U.S. knew they'd killed Russian citizens.
As Palmer reports, there is a hotline between the Russian military and the U.S. forces that's intended to avoid incidents like this on the complicated battlefields of Syria, and the Pentagon says they used it to warn the Russian military before the counterstrikes on Feb. 7.
The Russian military officers contacted did not try to stop the U.S. airstrikes, probably, Palmer says, because they resent the mercenaries freelancing to enrich a Kremlin-backed oligarch on an already complex battlefield -- where mistakes like this risk dangerous escalation.
Thanks for reading CBS NEWS.
Create your free account or log in
for more features.