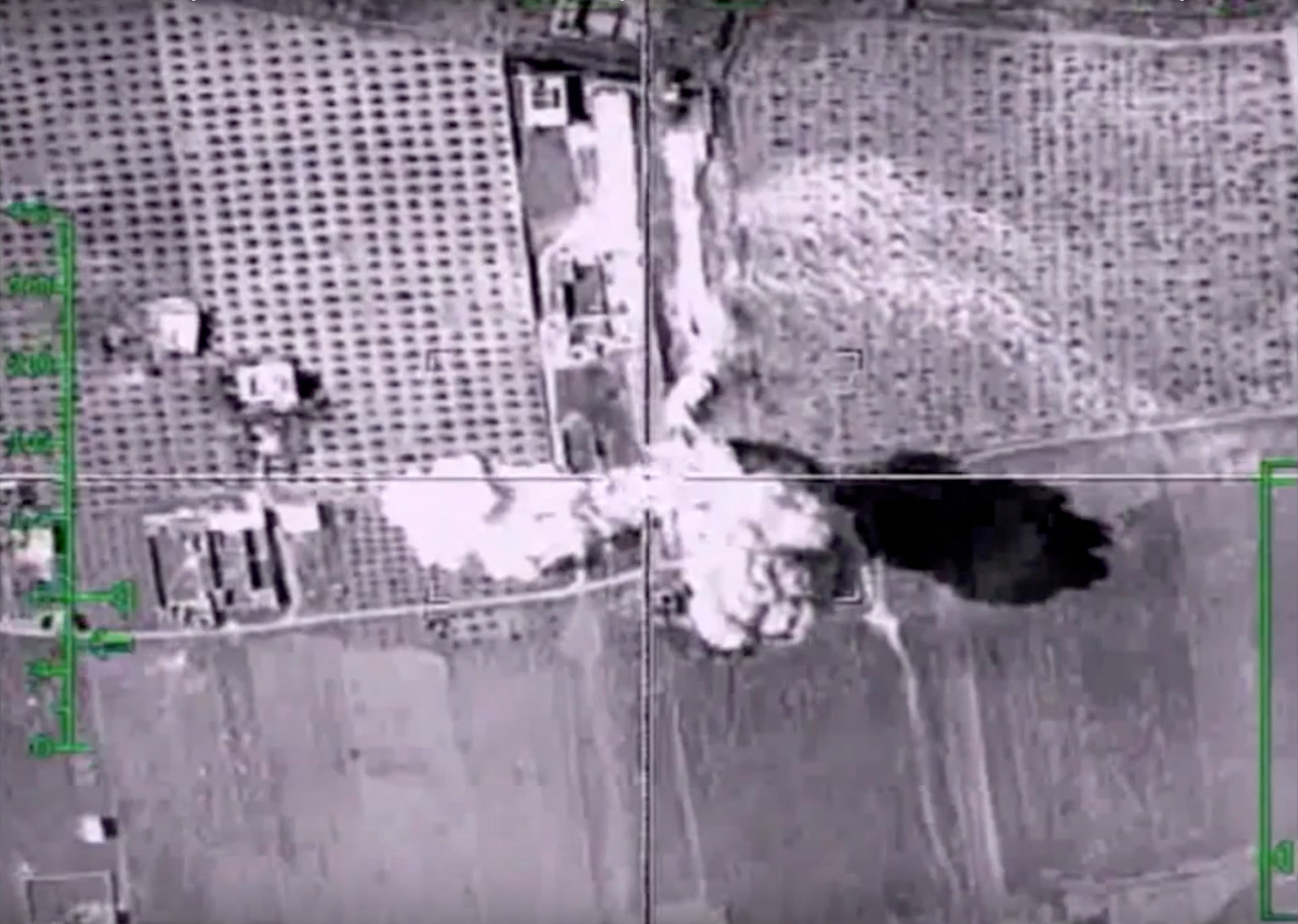 Russia, France pound ISIS targets in Syria
Russian planes and missiles attacked Islamic State of Iraq and Syria (ISIS) positions in Raqqa, a U.S. defense official told CBS News.
It is unknown if that is retaliation for the recent terror attacks in Paris or last month's Russian passenger jet crash, which Moscow now says was definitely caused by a bomb, reports CBS News' national security correspondent David Martin.
France, which already hit the capital with the biggest French air bombing yet over the weekend responding to the Paris terror attacks, launched fresh airstrikes in Syria overnight. Ten warplanes launched 16 bombs on a command center that houses one of ISIS' headquarters and a training center, reports CBS News correspondent Elizabeth Palmer.
In Paris, U.S. Secretary of State John Kerry met the French President Francois Hollande to extend condolences and discuss how the two countries could expand their cooperation.
Later, Secretary Kerry said the international reach of ISIS terrorists demands an even tougher response.
"Everyone understands with Lebanon's attacks, with what's happened in Egypt, with Ankara, with the attacks now in Paris, we have to step up our efforts to hit them in the core where they're planning these things," Kerry said.
The French Interior Minister said police conducted 128 more raids in the hunt for terror suspects who are still at large, including Salah Abdeslam, who escaped to Belgium Saturday. The government has mobilized 115,000 police officers and troops to protect its citizens.
French reports say Abdeselam rented two rooms south of Paris before the attacks, where police found empty pizza boxes and syringes, possibly used for drugs or for making bombs.
At the top of the "wanted" list is the presumed mastermind of the Paris attacks, Abdelhamid Abaaoud. Abaaoud joined a group of French ISIS fighters in Syria and may still be hiding there now.
Thanks for reading CBS NEWS.
Create your free account or log in
for more features.