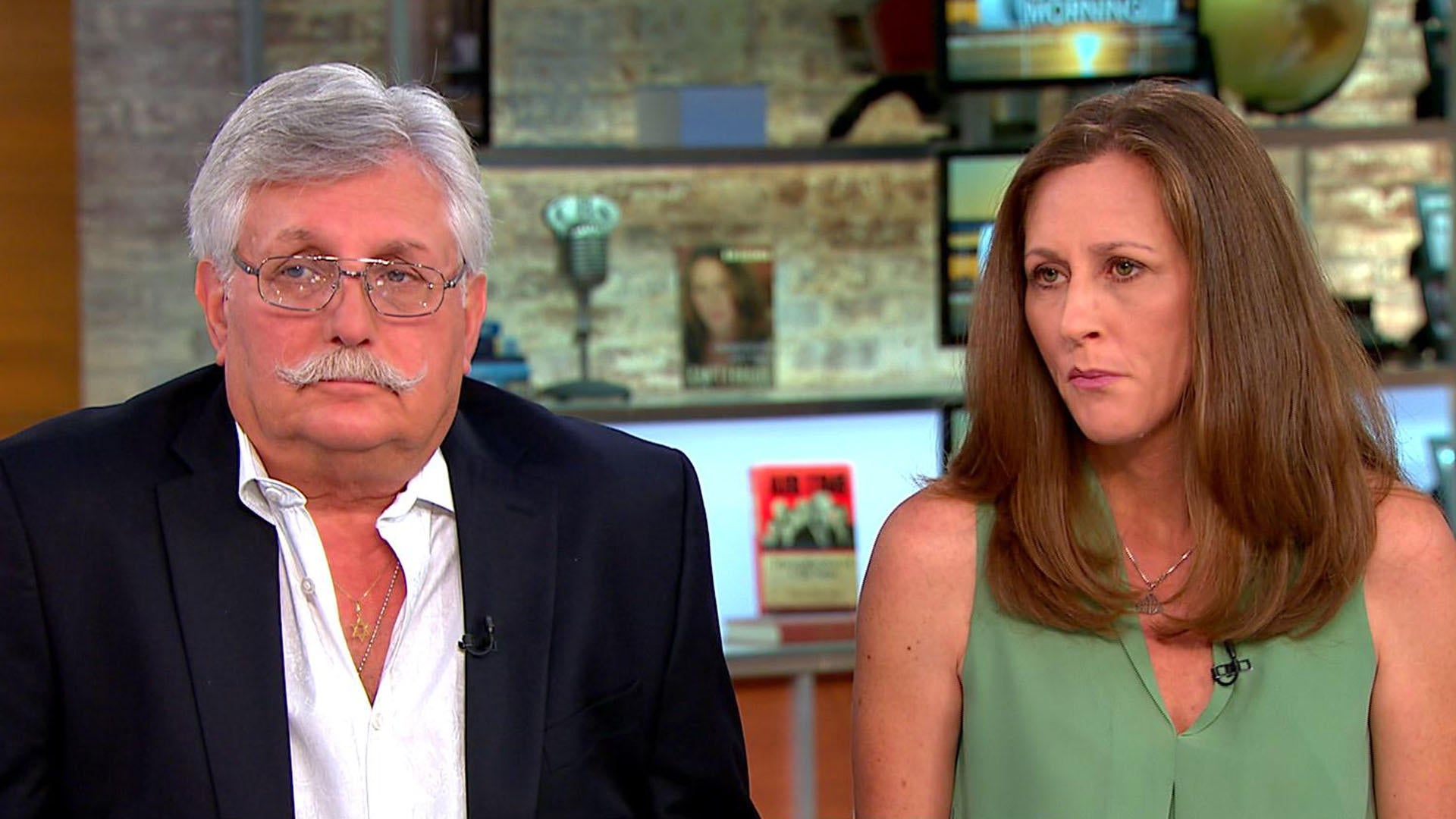 Goldman family speaks out on O.J. Simpson parole: "He's the same person"
It's been nearly 22 years since a jury found O.J. Simpson not guilty of murdering his ex-wife Nicole Simpson and her friend, Ron Goldman. The trial captivated the nation and left the victims' families feeling they did not get justice. Later, Simpson was found liable for the two deaths in a multi-million dollar civil suit.
Simpson will soon be released from a Nevada prison after nine years of a 33-year sentence for armed robbery and kidnapping.
Ron Goldman's father, Fred, and his sister, Kim, join "CBS This Morning" for their first interview since Simpson was granted parole Thursday.
"CBS This Morning" co-host Norah O'Donnell asked if Simpson's successful parole hearing is just another example of him getting away with a crime.
"For me the answer is yes, but then obviously we're a little biased. I'm troubled that he's out free getting a second chance. Something that Ron didn't get. I would prefer to see him back in jail. Simple as that. I don't think he is worthy of the right to be out amongst decent people," Fred said.
Kim is the author of "Can't Forgive: My Twenty-year Battle with O.J. Simpson."
"It was eye opening to me to have a bird's eye view into what was going on in the parole system. I wonder if that's how it always is across the country," Kim said. "They went on to not press him, not ask follow-up questions, wear an inappropriate NFL tie as a parole board member, not really ask him about what he would do once he's out. Will you re-offend? What is your, you know, risk to public safety?"
"I was really alarmed that wasn't really taken into consideration that maybe their questions were answered before the hearing even happened and so I just wonder if that's how it always is," Kim said.
During Thursday's hearing, Simpson said, "I've basically spent a conflict-free life."
"Conflict-free except for the wife beating of his first wife, Nicole," Fred said. "He's hardly conflict-free."
Kim added, "And you can't ignore the fact he was held responsible in the civil court for killing Ron and Nicole."
As a result of that civil suit, Simpson was ordered to pay more than $20 million to the Goldman family. Asked how much of that money they have seen, Kim said, "Less than one percent."
"He's never physically paid anything. We've taken things from him but he's never willingly paid a penny," Fred said.
Asked what they plan to do next, Fred said, "We're gonna do exactly what we did previously in hopes that he will continue to look over his shoulder and worry about whether we're gonna take what from him."
Simpson's NFL pension fund, which is estimated at $25,000 per month, is protected.
"Everyone wants to focus on the dollar amount, it's really for us about punishment and holding him responsible," Kim said.
Simpson said he may consider being involved with the media once he is released.
"He loves the attention, he loves to be in the spotlight. We just have to hunker down and prepare for that, too," Kim said.
Norah O'Donnell asked whether they believe Simpson is the same man after spending nine years in prison.
"I believe without a doubt he's the same person. I think he showed it clearly during the parole hearing. His snickering about things. The arrogant looks when they're reading things. The way he snapped at one of the commissioners on the parole board," Fred said. "I think he is exactly who he always is."
Thanks for reading CBS NEWS.
Create your free account or log in
for more features.