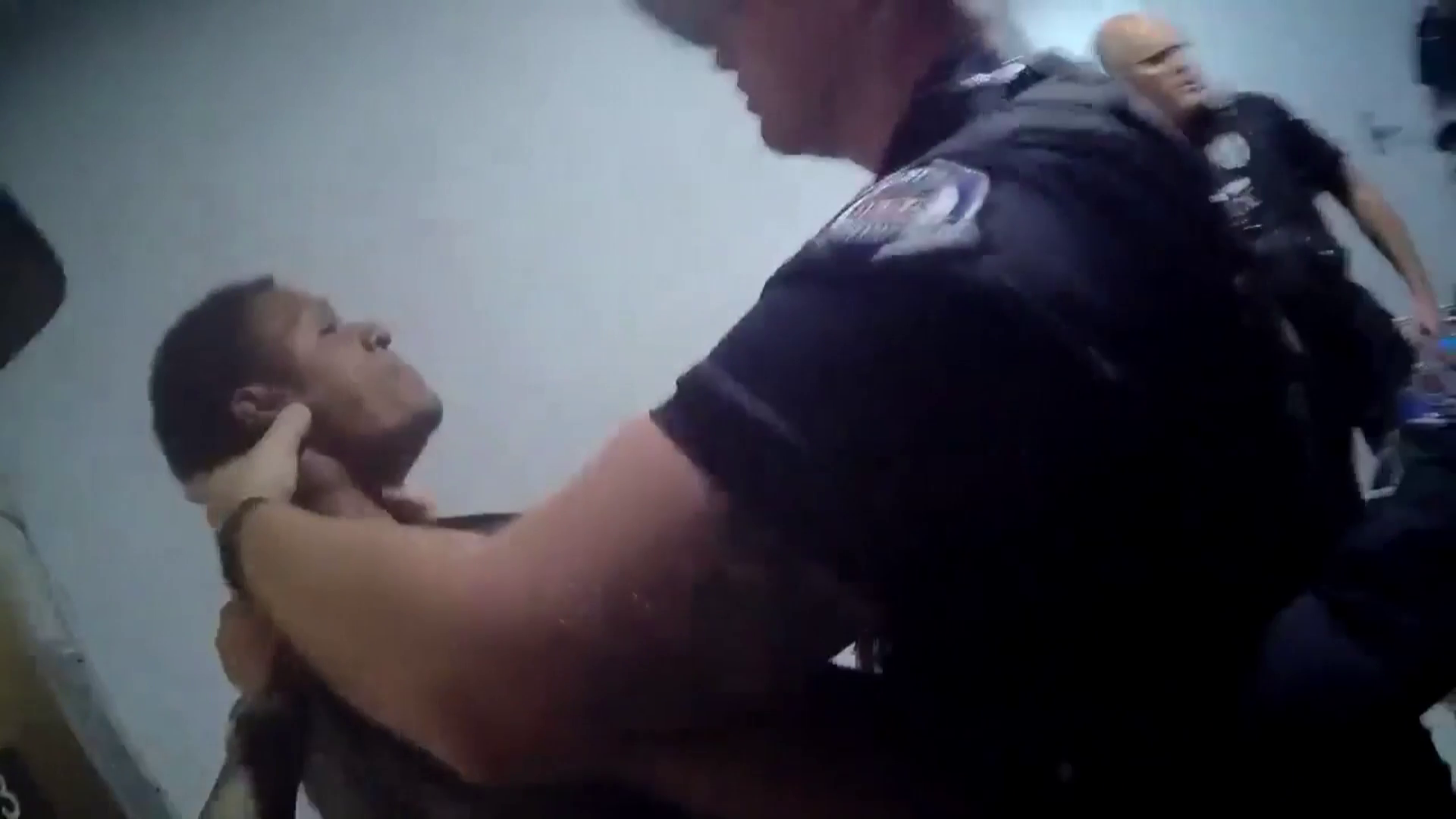 Man beaten into submission by Arizona police officers in viral video speaks out
MESA, Ariz. -- The police in Mesa released body camera video showing what led four officers to beat a man into submission. The footage is graphic.
The incident has ignited protests in the Phoenix suburb. The man who was beaten spoke to reporters Thursday.
"I'm a family man. I'm a God-fearing person," Robert Johnson said. "I just want Mesa to be held accountable for what they've done and everything that happened at the time."
Johnson, 35, said he is still replaying the May 23 incident over in his mind.
Newly released bodycam video shows the moment when three Mesa police officers and a sergeant first confronted Johnson.
"Have a seat," an officer told Johnson. "Guess what, I ain't gonna ask you again. Have a seat."
They were responding to a domestic disturbance call. While the suspect they were looking for complies with an order to sit, Johnson is asked several times and appears not to comply. Then officers order Johnson to "sit your ass down."
Johnson, unarmed, takes several blows to the head and is rammed into the elevator door. After being handcuffed, he can be heard swearing at officers.
"It feel good putting your hands on me? While I'm subdued?" Johnson asked the officers in the video. "How the f*** are you, huh? Huh?"
At one point police indicate he's spitting at them and get him a mask.
"You tried to spit on me!" one of the officers said.
A total of five officers involved in the incident are on administrative leave. The Mesa Police Department (MPD) identified the officers as: Jhonte Jones, Rudy Monarrez, Ernesto Calderon, Robert Gambee and William Abbiatti.
The Mesa police union says there's been a rush to judgment, but one use-of-force expert disagrees.
"I think this is a clear-cut case of unreasonable force," said William Terrill of Arizona State University. "It is remarkable how passive the suspect remains being punched in the face repeatedly and then goes down on the ground."
The Department of Justice is already reviewing a different excessive use of force case by the MPD when an unarmed man was shot and killed by an officer. That officer was acquitted on murder charges last year, and that's when the government took over the case.
Thanks for reading CBS NEWS.
Create your free account or log in
for more features.