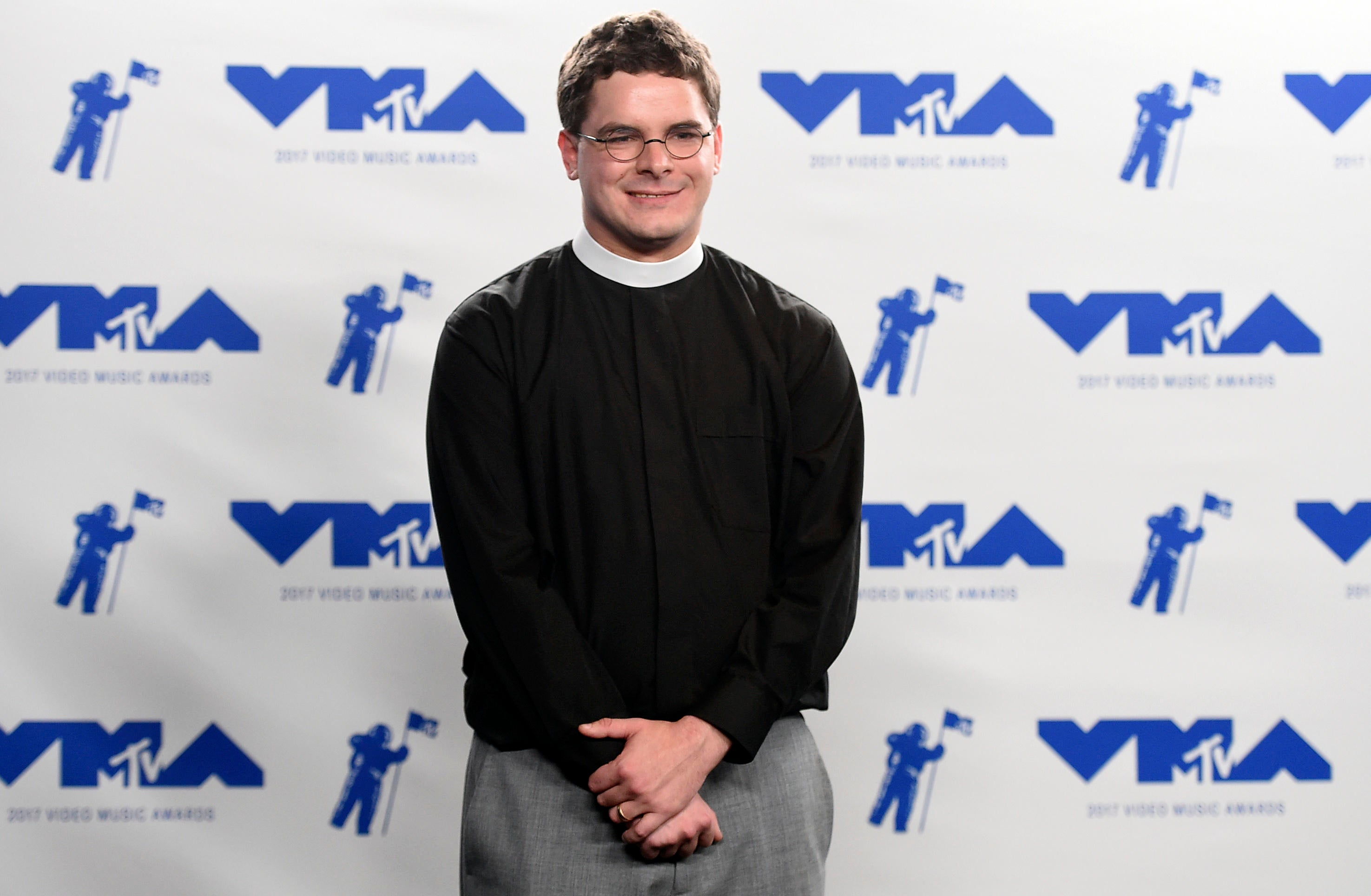 Robert E. Lee descendant resigns as pastor over racial justice comment
RALEIGH, N.C. -- A descendant of Confederate Gen. Robert E. Lee has stepped down as pastor of a North Carolina church after negative reactions to his comments supporting racial justice during an MTV awards show.
The general's distant nephew, the Rev. Robert W. Lee IV, issued a statement this week saying he resigned from Bethany United Church of Christ in Winston-Salem after the congregation decided to put his tenure to a vote.
He said some church members were uncomfortable with his remarks praising the Black Lives Matter movement during the Aug. 27 MTV Video Music Awards. He was introducing the mother of Heather Heyer, who was killed protesting against a demonstration by white nationalists, neo-Nazis and KKK members who rallied around a Robert E. Lee statue in Charlottesville, Virginia.
Lee also used the televised remarks to lament that his ancestor has become a symbol of racism.
"We have made my ancestor an idol of white supremacy, racism, and hate," he said. "As a pastor, it is my moral duty to speak out against racism, America's original sin."
The MTV appearance brought unwanted attention to the small church about 100 miles west of Raleigh, Lee said.
"A faction of church members were concerned about my speech and that I lifted up Black Lives Matter movement, the Women's March, and Heather Heyer as examples of racial justice work," he said in the statement explaining his resignation.
On Twitter, he wrote, "I had to resign my pastorate today. I hope you all will pray for me."
He followed that up with a tweet that suggested he'd do the exact same thing again: "Someone just asked me was it worth it... Was it worth losing everything. Unequivocally yes."

Two church leaders listed in state nonprofit filings didn't respond to messages seeking comment Tuesday. The church's phone rang unanswered.
Lee also issued an apology to church members for causing them pain with his remarks on MTV. But he said he continues to "strongly support" the removal of monuments to his ancestor and other Confederates.
Lee, a recent graduate of the Duke Divinity School, was appointed pastor of the church in April, according to its website.
Lee's remarks on MTV came in the aftermath of a rally by white nationalists in Charlottesville, Virginia, that turned violent as the demonstrators clashed with counterprotesters. Heyer died when a driver plowed into a crowd that had gathered to denounce the white supremacists.
Thanks for reading CBS NEWS.
Create your free account or log in
for more features.