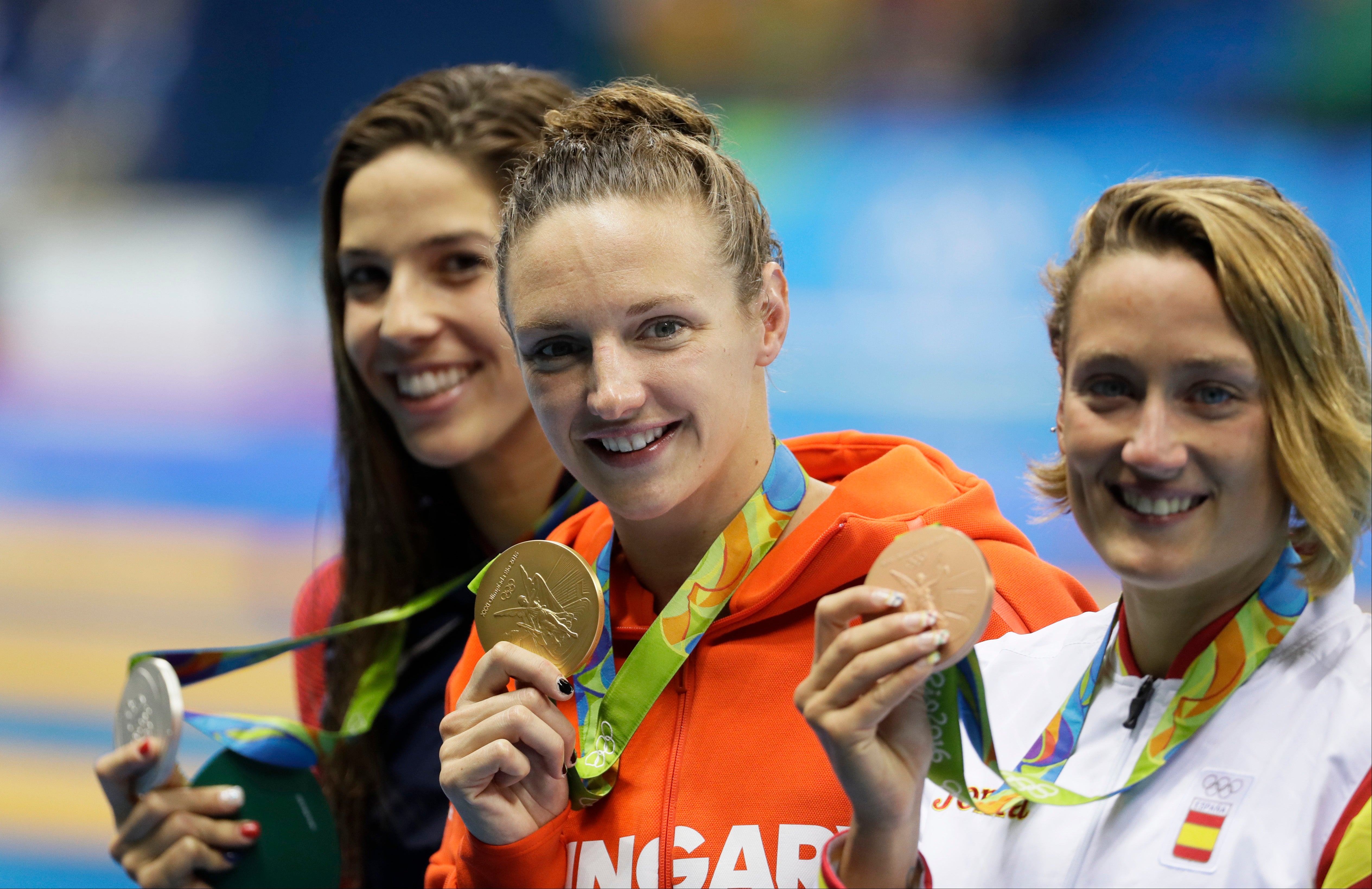 Sexism undercutting female athletes' Rio achievements?
Female athletes have produced many of the top performances at the Rio Olympics. In Team USA, the women are on equal standing with the men in terms of medals won.
But despite giving performances on par with their male counterparts, some say female athletes still don't seem to get the credit they deserve. Critics say it's proof that sexism is still an issue for female competitors, reports Jamie Yuccas of CBS News' digital network, CBSN.
When Hungarian swimmer Katinka Hosszu set a new world record and won her first Olympic gold, some of the focus fell on her husband and coach, Shane Tusup.
"There's the guy responsible for turning Katinka Hosszu, his wife, into a whole different swimmer," said an NBC commentator.
The remark lit up a firestorm on social media. On Twitter, users called the commentator's remarks "offensive," saying: "It was Hosszu who smashed a world record. But her husband is the one responsible for it? That's sexist."
In a statement to "CBS This Morning," NBC's Dan Hicks responded, saying, "With live TV, there are often times you look back and wished you had said things differently... It is impossible to tell Katinka's story accurately without giving appropriate credit to Shane, and that's what I was trying to do."

But there have been other incidents perceived as sexist at the Rio Games.
"It's 2016, women have accomplished so much. We have a woman running for president and it's still all about what the men behind them have been doing," said Nancy Armour of USA Today.
On Sunday, another comment directed at a female swimmer drew criticism.
"A lot of people say she swims like a man -- she doesn't swim like a man! She swims like Katie Ledecky!" said an NBC commentator.
So did this tweet from the Chicago Tribune, where trapshooter and bronze medalist Corey Cogdell was first identified not by her name, but as the "wife of a Bears' lineman."

The Chicago Tribune later walked back its original tweet, issuing a statement Monday: "She's awesome on her own. We focused too hard on trying to emphasize the local connection Cogdell-Unrein has to Chicago."

"To me the fact that people immediately jumped on it and said 'hey, that's not appropriate. Give her the credit, not him' -- that to me is a sign of progress," Armour said. "It's unfortunate that we're still having to have these discussions, but at least people are recognizing we shouldn't be having the discussion."
Thanks for reading CBS NEWS.
Create your free account or log in
for more features.