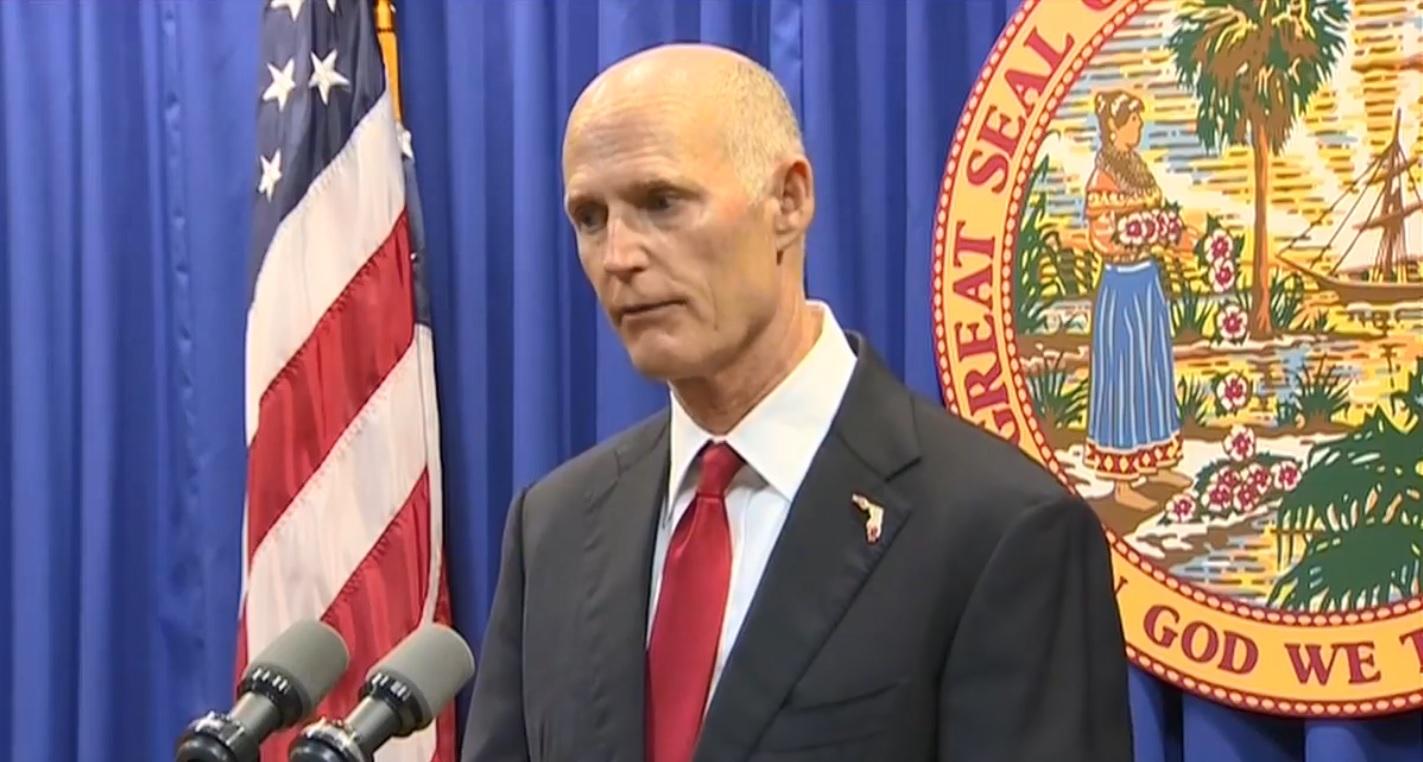 Rick Scott wins two election lawsuits
Florida Gov. Rick Scott, the Republican candidate for Senate who currently leads Democratic opponent Sen. Bill Nelson by 15,000 votes, has won his first lawsuit against Palm Beach County Elections Supervisor Susan Bucher. As ballots in the gubernatorial and Senate races head to a recount, Scott sued Bucher Thursday night for refusing to allow official party and campaign representatives into the ballot counting area, and having staff members determine a voter's intent without review by the county canvassing board.
On Friday, West Palm Beach Circuit Court Judge Krista Marx granted an injunction ordering Bucher to submit "over-voted" and "under-voted" absentee ballots to the Palm Beach County Canvassing Board for public review of each vote before they are counted.
In a machine recount, all completed ballots are re-fed through ballot-counting machines to try to confirm the original, unofficial counts.
The machines must first be re-tested and re-calibrated to read and separate ballots with apparent over-votes, that is, the ballots in which the machines read that the voter may have selected more than one candidate, and undervotes, in which the machine does not register a vote on the ballot. The testing of the machines has to be done in public.
The lawsuit against Bucher accused her office of withholding some of the over-voted and under-voted absentee ballots from the county canvassing board, even though Florida law dictates that only a canvassing board is allowed to determine "all valid votes" from over-votes or under-votes.
Scott also filed a lawsuit against Broward County Elections Supervisor Brenda Snipes on Thursday evening, alleging that her office is hiding information about the number of ballots left to be counted. Broward County Circuit Judge Carol-Lisa Phillips ordered the immediate release of voter information from Snipes, ruling in Scott's favor.
Nelson filed a lawsuit Friday morning asking that the deadline for local election officials to file preliminary unofficial vote totals to the state be extended past noon Saturday, a deadline dictated by Florida law.
Thanks for reading CBS NEWS.
Create your free account or log in
for more features.