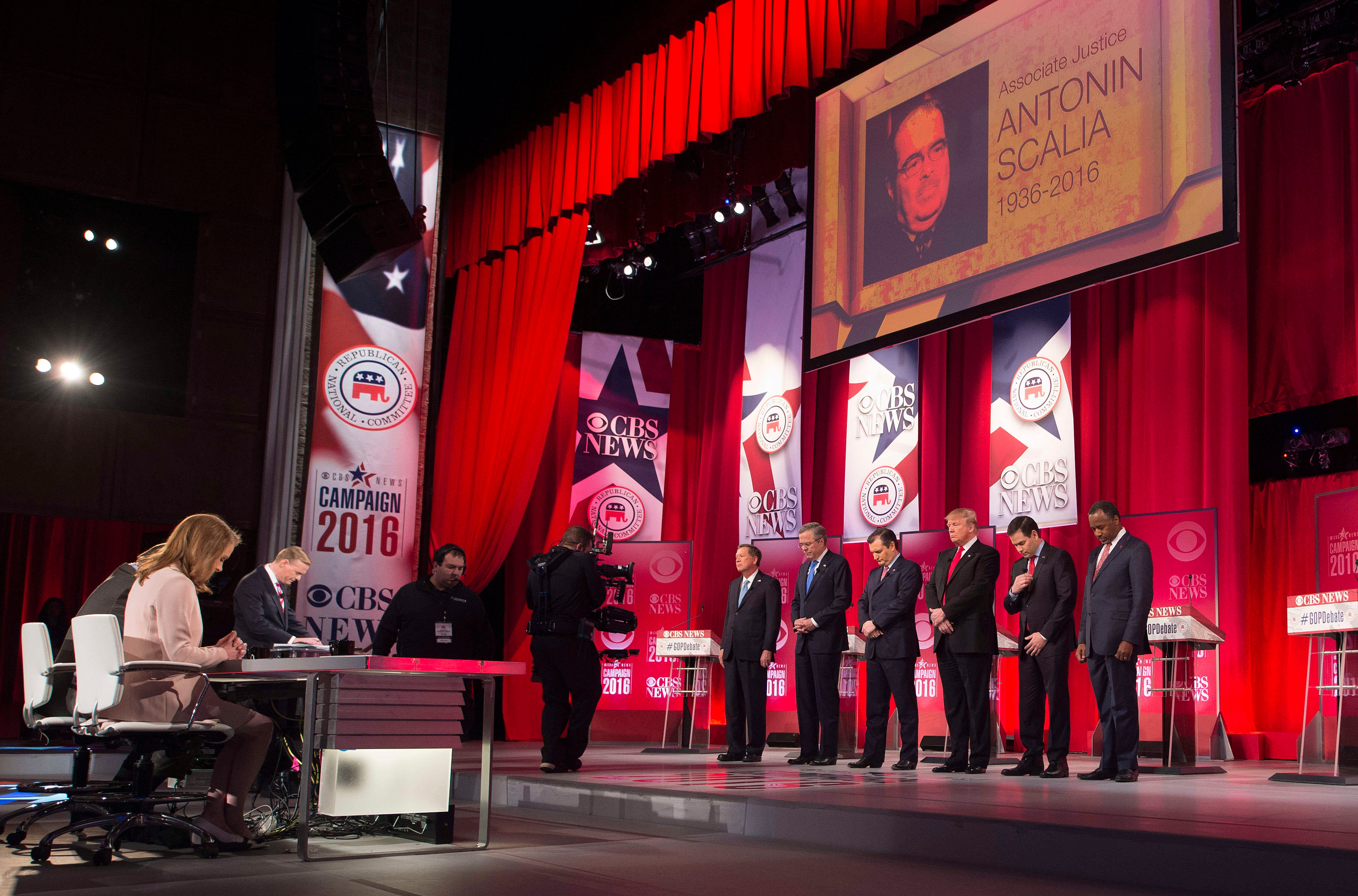 See why Ted Cruz started debating Marco Rubio in Spanish
Sens. Ted Cruz and Marco Rubio found themselves in a familiar fight over immigration reform in Saturday night's Republican debate, hosted by CBS News. This time, however, the debate between the two Latino Republicans included a little bit of Spanish.
As he has repeatedly, Cruz slammed Rubio for supporting comprehensive immigration reform in 2013. The sparring between the two candidates quickly intensified, as Rubio compared Cruz's current hardline positions on immigration reform to his remarks during the 2013 legislative debate.
"He either wasn't telling the truth then or isn't telling the truth now," he said.
Cruz returned fired, slamming Rubio for his record on the issue, adding pointedly that the Florida senator appeared on Univision and pledged in Spanish not to rescind President Obama's executive actions on immigration.
Rubio shot back, "I don't know how he knows what I said on Univision because he doesn't speak Spanish."
The Texas senator responded in Spanish: "Ahora mismo, díselo ahora en español si quieres," which translates to, "Right now, tell them now in Spanish if you want."
The Florida senator cut to his bottom line: "For a number of weeks," he said, Cruz has "just been telling lies... He lies about all sorts of things."
Former Florida Gov. Jeb Bush chimed in, remarking that he felt compelled to "get into his inner Chris Christie" and repeated one of Christie's arguments from previous debates -- that he gets tired of listening to senators argue about "two arcane plans that didn't pass."
Bush then said that people who come to the U.S. are just trying to provide for their families, "but that doesn't mean it's right."
"They're not all rapists as you-know-who said," he added, nodding toward Trump. "We should show a little more respect for the fact that they're struggling."
Trump then took credit for raising the issue of illegal immigration when he ran for president. "The weakest person on this stage by far on illegal immigration is Jeb Bush," he said. "He is so weak on illegal immigration it's laughable."
Thanks for reading CBS NEWS.
Create your free account or log in
for more features.