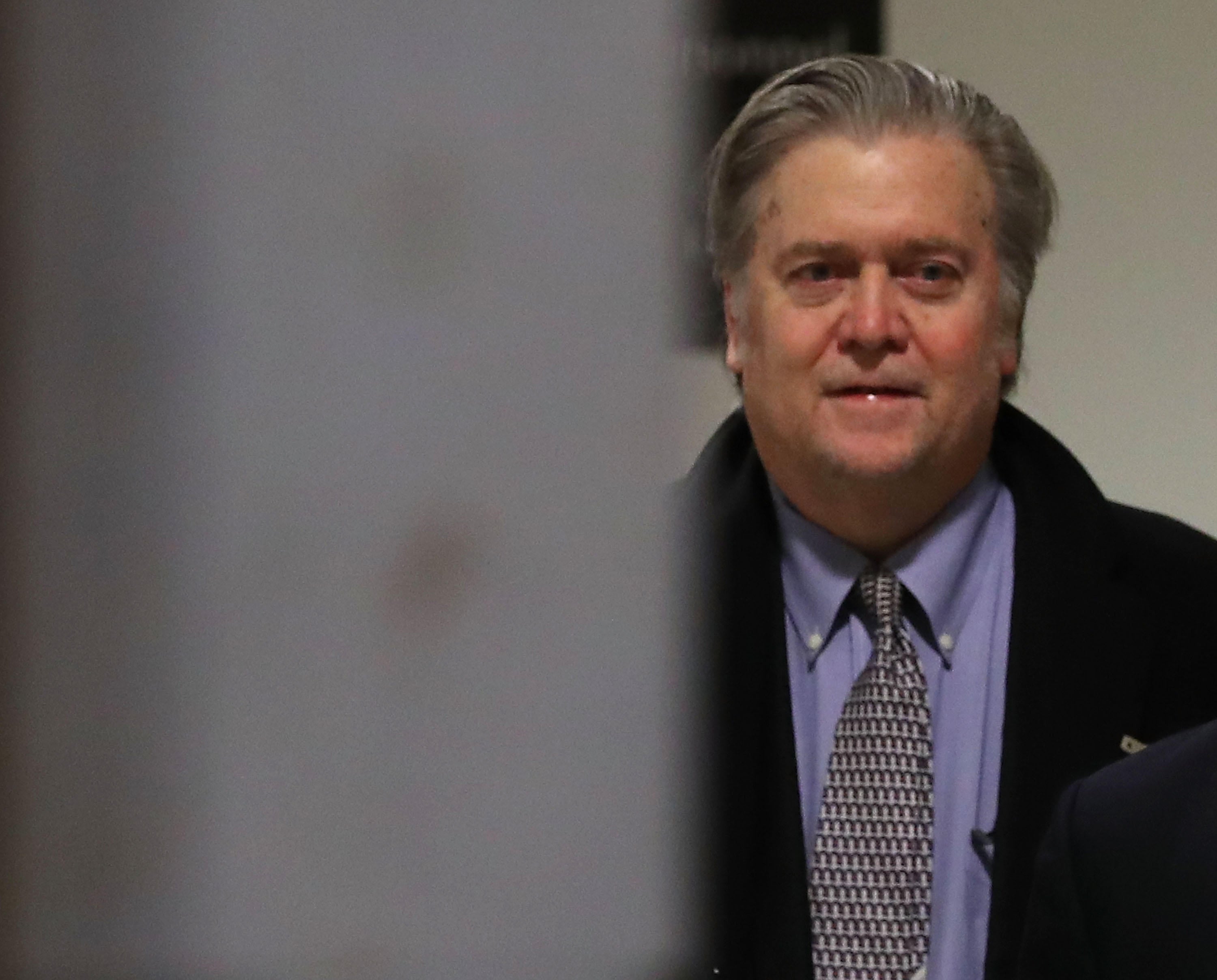 Steve Bannon subpoenaed by special counsel
Former White House strategist Steve Bannon has been subpoenaed by Special Counsel Robert Mueller as part of his ongoing probe into Russian interference in the 2016 election, a source confirmed to CBS News Wednesday.
Bannon "intends to fully cooperate with Mueller," according to a source familiar with Bannon's thinking.
The New York Times first reported the subpoena. Citing a person with direct knowledge of the matter, the Times said Tuesday that Bannon was issued a subpoena last week to testify before the grand jury. It adds that Mueller could potentially allow Bannon to avoid a grand jury appearance if he agrees to answering questions by investigators at the special counsel's office.
Bannon would be the most recent Trump associate to be subpoenaed as part of the ongoing grand jury investigation, following that of former Trump campaign chairman Paul Manafort and Manafort's business associate Rick Gates. Both pleaded not guilty to 12 counts including conspiracy against the United States following their indictment in October. A final trial date for Manafort and Gates is still yet to be decided on.
News of the subpoena comes on the same day that Bannon appeared on Capitol Hill on Tuesday to provide testimony before the House Intelligence Committee in their probe into Russian meddling. His testimony before the House panel took place in a closed session.
It was Bannon's first public appearance after he was effectively removed as executive chairman of Breitbart News. Bannon said in a statement following the announcement that Bannon and Brietbart would "work together on a smooth and orderly transition."
His ouster came after President Trump publicly split with Bannon over comments he made in a new book from Michael Wolff, "Fire and Fury: Inside the Trump White House."
In the book, Bannon reportedly called Donald Trump Jr.'s meeting with a Russian lawyer in Trump Tower in June 2016 "treasonous." Mr. Trump disavowed Bannon after those remarks emerged, saying his former chief strategist had "lost his mind" and dismissed Bannon's role in his successful presidential campaign.
Bannon has since said he regrets the explosive comments he made about Trump Jr., calling the eldest Trump son "both a patriot and a good man."
Thanks for reading CBS NEWS.
Create your free account or log in
for more features.