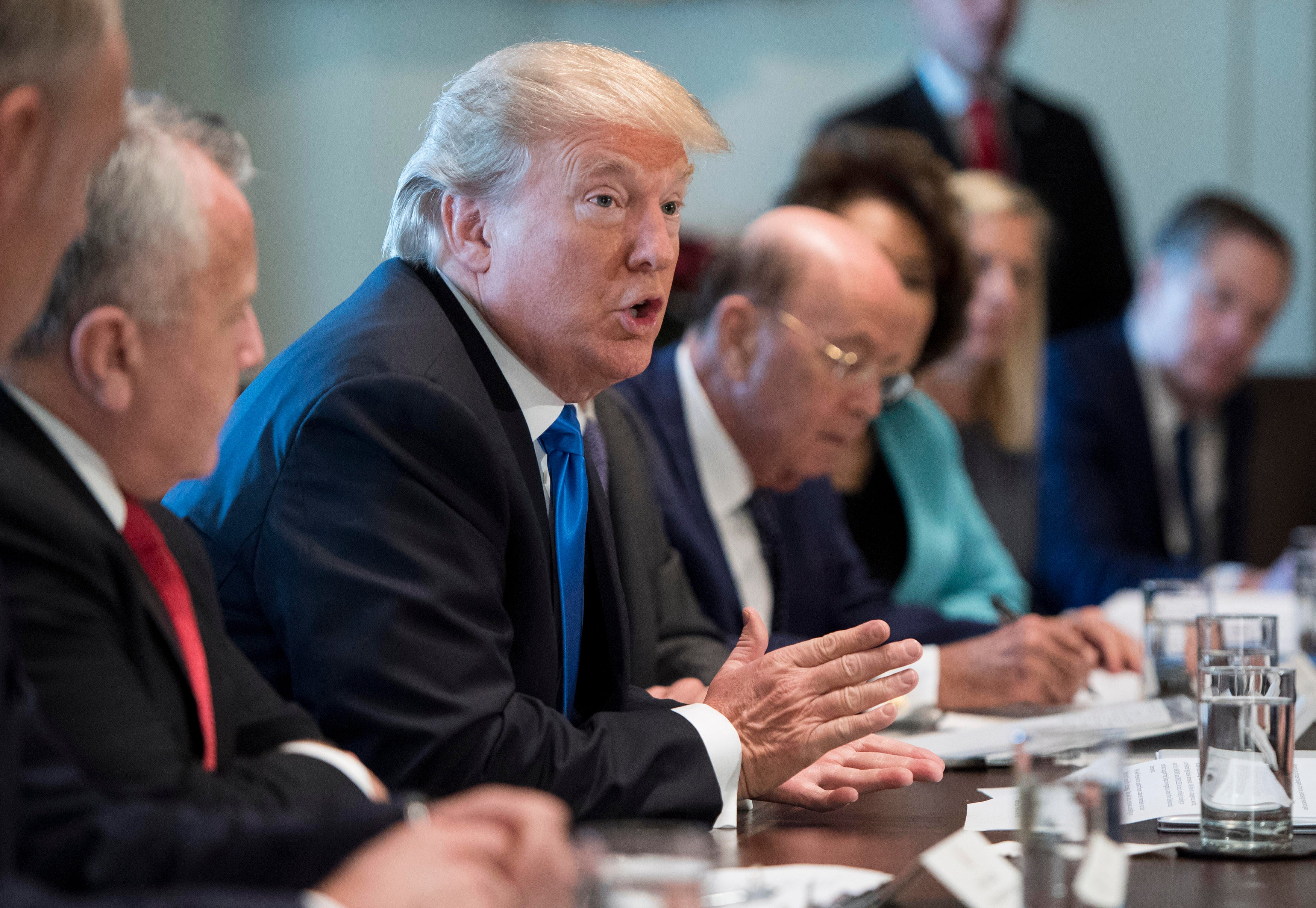 Report: Record turnover for first-year staff at White house
The Trump White House has seen more first-year staff turnovers than any other of its predecessors, according to the Wall Street Journal.
The Journal, citing Brookings Institute fellow Kathryn Dunn-Tenpas, the Trump administration's 34 percent turnover rate is much higher than that of any other administration in the past 40 years. The previous record was held by the Reagan administration, which saw 17 percent of its senior aides leave the administration in his first year in office.
Dunn-Tenpas said the level of seniority of those who have departed the Trump White House is of particular note, crediting the lack of experience in Mr. Trump and of his West Wing.
"The first year always seems to have some missteps on staffing, often because the skills that worked well running a campaign don't always align with what it takes to run a government. In this case, it's a president with no experience in government and people around him who also had no experience," Dunn-Tenapas told the Journal. "So it's not surprising that it's higher than normal, but it's still surprising it's this high."
The Trump administration suffered an early string of massive shakeups with the firing of National Security Adviser Michael Flynn, and the departures of his chief of staff Reince Priebus and advisers Steve Bannon and Sebastian Gorka.
The exits however appear to have leveled off with the addition of latest Chief of Staff John Kelly -- who brought an end to the 11-day reign of White House Communications Director Anthony Scaramucci. The most recent high-profile departure was that of Director of Communications of the Office of Public Liaison and reality star Omarosa Manigault Newman.
Stacking up against his more recent predecessors, the first-year turnover rate for Mr. Trump was more than three times higher than both Presidents Barack Obama's (9 percent) and Bill Clinton's (11 percent).
Thanks for reading CBS NEWS.
Create your free account or log in
for more features.