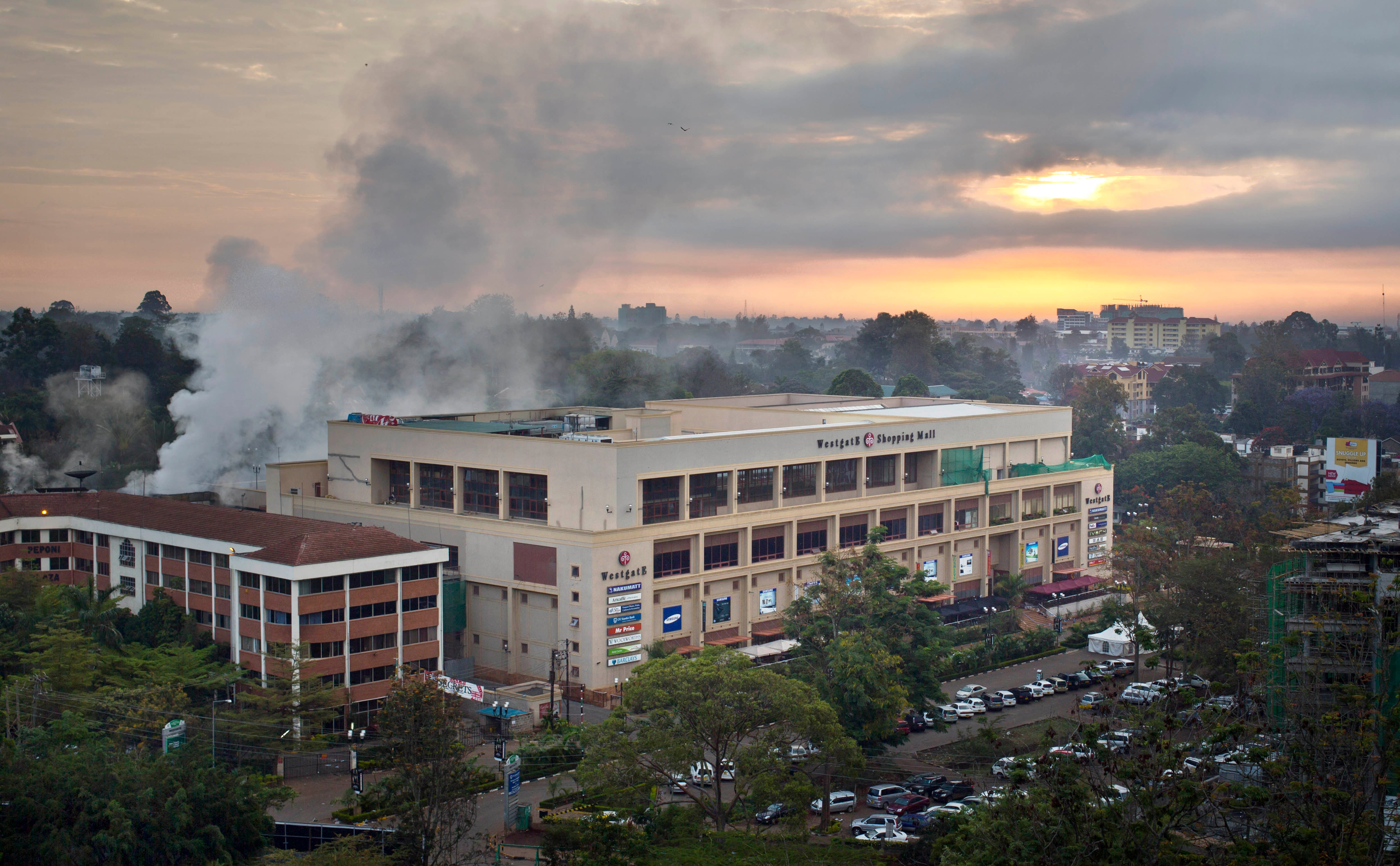 Report: Footage shows Kenyan soldiers looted mall after attack
Surveillance camera footage from the site of last month's terrorist attack in Kenya appears to confirm allegations that government soldiers looted the luxury mall's vacant shops amid the chaos, a Nairobi paper reports.
According to The Star newspaper, CCTV footage from the Westgate Mall shows Kenyan soldiers stealing from cash registers, and filling shopping bags with money following the bloody Sept. 21 attack that killed at least 67 people.
The Kenyan military took control of the mall roughly six hours after the attack began, and according to the Nairobi newspaper, soldiers can be seen looting two hours after that.
The footage reportedly shows a soldier with his back to the camera dumping the contents of a supermarket cash register into a grocery bag held open by another soldier. Moments later, he can then be seen emptying another register.
"Three soldiers are seen walking out of the Nakumatt supermarket with plastic shopping bags filled with cash," the newspaper report states.
Kenyan police are reportedly reviewing the footage. If verified, it would confirm days of allegations from Westgate shop owners who, according to international news reports, returned to their businesses Sunday and Monday to find them plundered.
Tariq Harunani, an optician, told Reuters that watch counters in the mall had been cleared, jewelry shops had been emptied, and that his store was missing numerous sunglasses and frames.
"The whole place has been done over," Harunani told Reuters.
Paresh Shah, a volunteer helping to recover the dead on the first day of the attack told the Associated Press that he saw a Kenyan soldier take cigarettes from a dead man's body.
At a press conference, Kenya's Interior Minister Joseph Ole Lenku said, "We wish to affirm that government takes very seriously these allegations of looting." Though, according to Reuters, Lenku noted only three shops had reported looting.
Allegations that Kenyan security forces were raiding the stores they were sent in to protect, and the reported confirmation from the CCTV footage, punctuates a litany of concerns and questions that have arisen surrounding the Kenyan government's response to the attack, and failure to prevent it.
According to NPR, a leaked intelligence report shows security heads and high ranking government officials were warned beforehand that al-Shabab, a Somali extremist group which claimed responsibility for the attack, was possibly targeting Westgate mall.
Thanks for reading CBS NEWS.
Create your free account or log in
for more features.