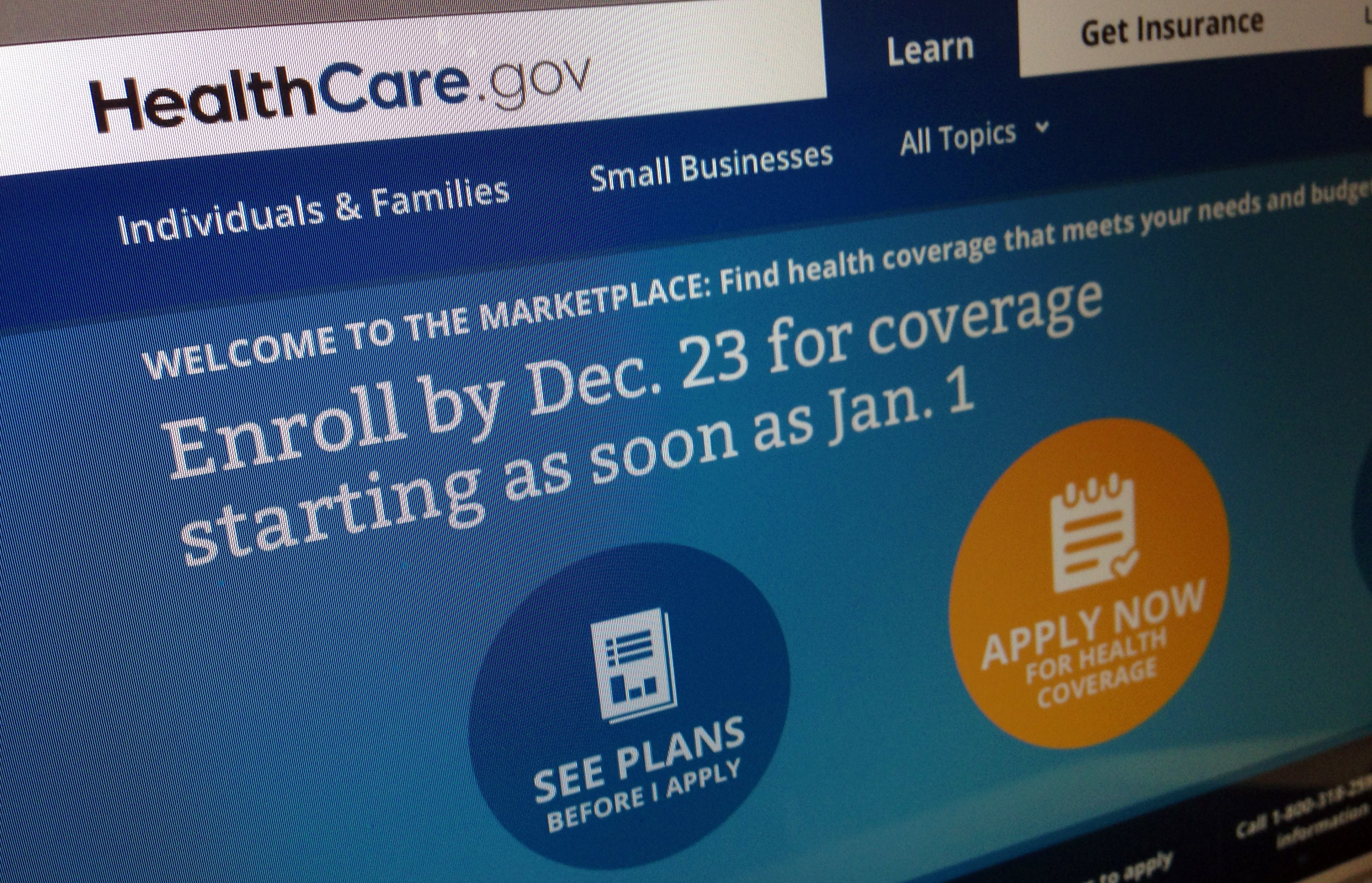 Report: 67% of Obamacare enrollees have paid so far
As of April 15, 67 percent of Americans enrolled in the federally-run Obamacare marketplace had paid their first monthly premium, according to data collected by the House Energy and Commerce Committee.
While it's still too early to have a complete picture of the way the Affordable Care Act has shaped the individual health insurance market, the new data helps give a better picture of who's fully participating in the marketplace. President Obama and Democrats have touted Obamacare's strong enrollment figures -- by April 17, more than 8 million had signed up for private insurance on the new Obamacare marketplaces -- but Republicans have been quick to point out that the enrollment process isn't complete until a consumer pays his first premium.
Outgoing Health and Human Services Secretary Kathleen Sebelius acknowledged as much in late March: "You are not fully enrolled... until you pay your premium," she told Oklahoma City CBS affiliate KWTV.
However, the administration hasn't been tracking how many enrollees have already started paying premiums. The Energy and Commerce Committee consequently reached out to every insurance provider listed here as an insurer on the federal Obamacare marketplace and collected the data itself.
"Tired of receiving incomplete pictures of enrollment in the health care law, we went right to the source and found that the administration's recent declarations of success may be unfounded," Committee Chairman Fred Upton, R-Mich., said in a statement. "We need a complete picture of how this law is working. We will continue to strive for transparency and hold the administration accountable for this law's shortcomings and broken promises."
In 2014, 36 states relied on the federal Obamacare marketplace (the other 14 states ran their own marketplaces). The Energy and Commerce Committee sought out data for 34 states -- the two states excluded from their data, Idaho and New Mexico, will be running their own marketplaces next year.
The results of the committee's research shows a great deal of discrepancy between the states. For instance, in Arkansas, as many as 88 percent of enrollees have paid their first month's premium, but only 48 percent of Oklahoma enrollees have done so.
The data also diverges from the estimate that Sebelius gave in March.
"What we know from insurance companies... tell us that, for their initial customers, it's somewhere between 80, 85, some say as high as 90 percent, have paid so far," Sebelius told Oklahoma City CBS affiliate KWTV. However, she noted, "Lots of companies have different timetables for when their new customers have to send their first payment."




HHS contends that the committee only collected data from about half of the insurers that offer plans on the federal marketplace. Furthermore, they are pointing to statements from insurance executives who've said that the percentage of enrollees who've paid is higher: WellPoint CEO Joe Swedish

said

about 90 percent of people enrolling in WellPoint plans are paying, while Cigna CEO David Cordani

said

that in January about 75 to 80 percent of people had paid their premiums.

It's also worth noting that the data collected by the Energy and Commerce Committee represents premiums paid by April 15 -- two weeks after open enrollment had closed. However, millions of Americans enrolled in the final weeks, and many finished the enrollment process after March 31. Consequently, many Americans on the new marketplace simply didn't owe any premiums by April 15.
Thanks for reading CBS NEWS.
Create your free account or log in
for more features.