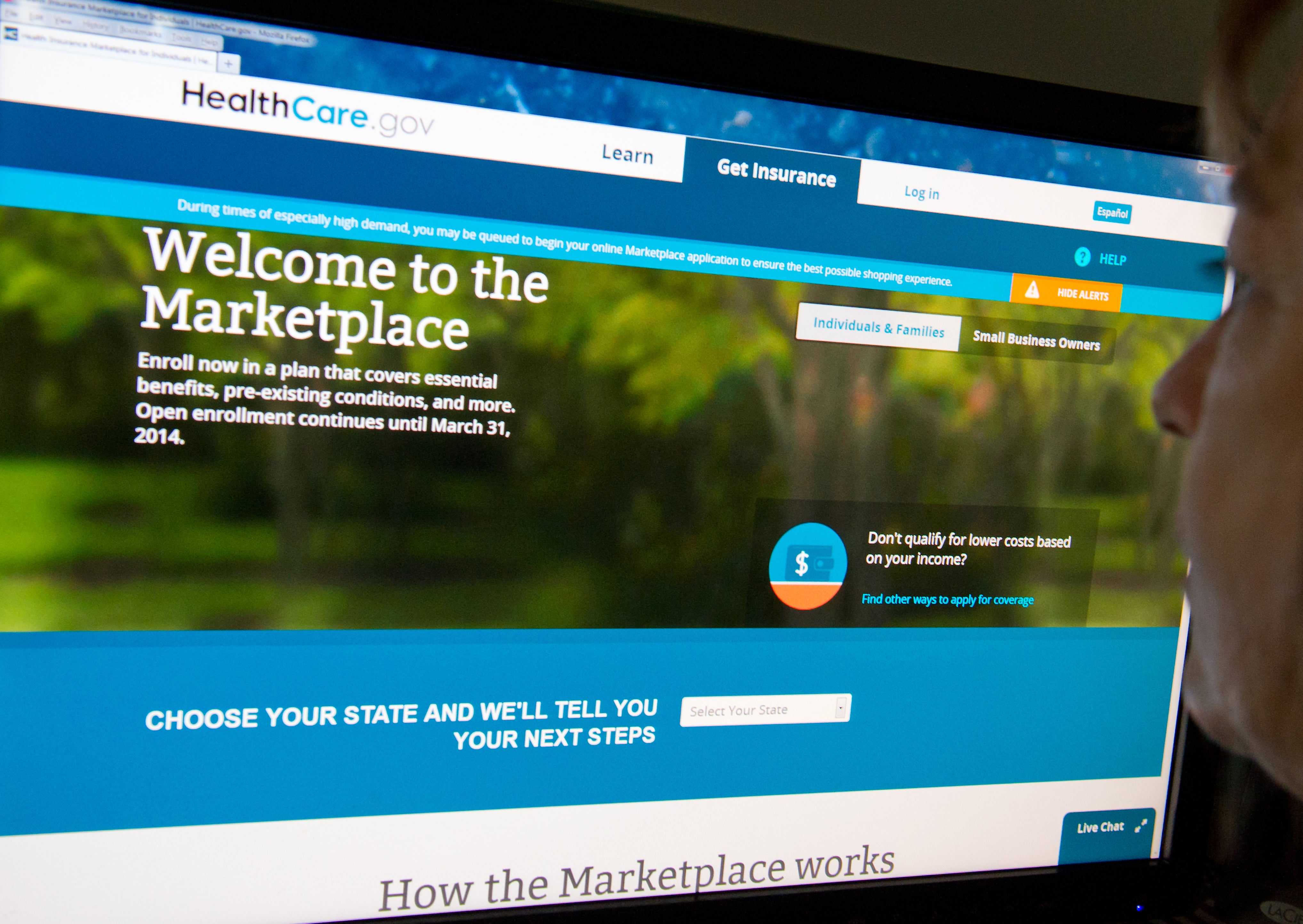 Obamacare enrollment is over - now what?
Open enrollment on the Affordable Care Act marketplaces closed on Monday night, bringing an end to the most turbulent part of the four-year-old law's history.
The Obama administration is hailing the enrollment process as a success, but it will take time for the dust to settle -- we have yet to hear exactly how many people have benefited from the law, or what its impact on the insurance market will be. Furthermore, the enrollment process isn't over for everyone.
Here's a look at where the law stands now:
How many people now have Obamacare coverage?
According to the administration, millions now have health care coverage because of the law: More than 6 million have enrolled in private insurance plans, more than 4 million have been deemed eligible for Medicaid, and more than 3 million young adults have gained access to coverage through their parents' insurance plans.
Republicans have thrown doubt on the administration's enrollment figures, suggesting the White House is inflating them.

Sen. John Barrasso, R-Wyo., said on "Fox News Sunday," "They are cooking the books on this." Some have suggested the administration is inflating the numbers by counting enrollees who already had insurance and simply switched plans, or by counting people who "signed up" for coverage without bothering to pay for it.

On the latter point, Health and Human Services Secretary Kathleen Sebelius on Monday did acknowledge in an interview with Oklahoma City CBS affiliate KWTV, "You are not fully enrolled... until you pay your premium."
The administration isn't tracking how many enrollees have already started paying premiums; currently, only the private insurers offering coverage through the Obamacare marketplaces have that data. Government officials have been reticent to give any indication of how many enrollees have actually paid, but Sebelius on Monday suggested the percentage was high.
"What we know from insurance companies... tell us that, for their initial customers, it's somewhere between 80, 85, some say as high as 90 percent, have paid so far," Sebelius told KWTV. "Lots of companies have different timetables for when their new customers have to send their first payment."
Similarly, the administration isn't keeping track of how many Obamacare enrollees were previously uninsured. It's an open question, given that millions Americans last year were dropped from insurance plans that are no longer Obamacare-compliant -- in other words, many Obamacare enrollees could simply be finding new plans to replace their old ones.
At least one independent survey, from the management consulting firm McKinsey, suggests that most Obamacare enrollees previously had insurance. In a survey conducted in February, just 27 percent of respondents who have selected a health plan for 2014 said they were previously uninsured.
However, McKinsey noted in its report that the low percentage could include people who have selected a new plan outside of the Obamacare marketplace. Still-unpublished data from the nonprofit Rand Corp. suggests that may be the case, the Los Angeles Times reports. Rand's more recent survey data found that around 9 million people have purchased coverage directly from insurers instead of from the Obamacare marketplace -- and the vast majority of those people were previously insured.
What happens to the uninsured?
While it's possible that more than 10 million people have insurance thanks to Obamacare, that still leaves tens of millions of Americans without any coverage. That could mean any number of things.
To begin with, many people will still have the opportunity to get coverage this year. In Oregon, the open enrollment deadline has been extended for a month because their enrollment process was seriously botched.
Nationally, those who qualify for Medicaid or the Children's Health Insurance Program can enroll year-round.
Many people who were expected to obtain coverage by March 31 but didn't will be subject to the "individual mandate" tax. For 2014, the tax amounts to $95, or 1 percent of household income minus the first $10,150 for a single person or $20,300 for a married couple. This money will be deducted from a person's 2014 tax returns when they file their income taxes in 2015.
Some of the uninsured, however, don't have to worry about the individual mandate tax. The government is issuing exemptions for a number of reasons; for instance, those with religious objections, people with serious financial hardship, or people who fall in the "Medicaid gap."
Others, meanwhile, can enroll in coverage if they experience certain life-changing events, such as moving to a new state.
How will the enrollment numbers impact Obamacare politics?
The Republican Party is intent on making Obamacare a prime 2014 issue, and one look at the polls explain why: 53 percent Americans disapprove of the law, while 41 percent approve of it, according to the latest CBS News poll.
Since the law was passed in March 2010, more have consistently disapproved than approved of it, and public support has never reached the 50 percent mark.
On the other hand, public opinion could change with the circumstances. Just 27 percent of Americans in recent CBS polling said enrollment on the Obamacare marketplaces was going well. While that's certainly a low number, it's a marked improvement from November, right after HealthCare.gov's botched rollout, when just 11 percent said it was going well.
Still, even in states where the enrollment process has gone well, Obamacare advocates may be hard pressed to win over skeptics. Kentucky, for instance, had one of the most successful state-run Obamacare open enrollment periods, but 49 percent of Kentucky voters still want the law repealed.
"The stories of the newly insured are drowned out, politicians in both parties here say, by the enduring unpopularity of Obamacare and the man it is named after, concerns (often unfounded) that the law has caused premiums to increase for people who previously had insurance and general confusion about the law, particularly the individual mandate," Yahoo News reported from Frankfort, Ky.
Thanks for reading CBS NEWS.
Create your free account or log in
for more features.