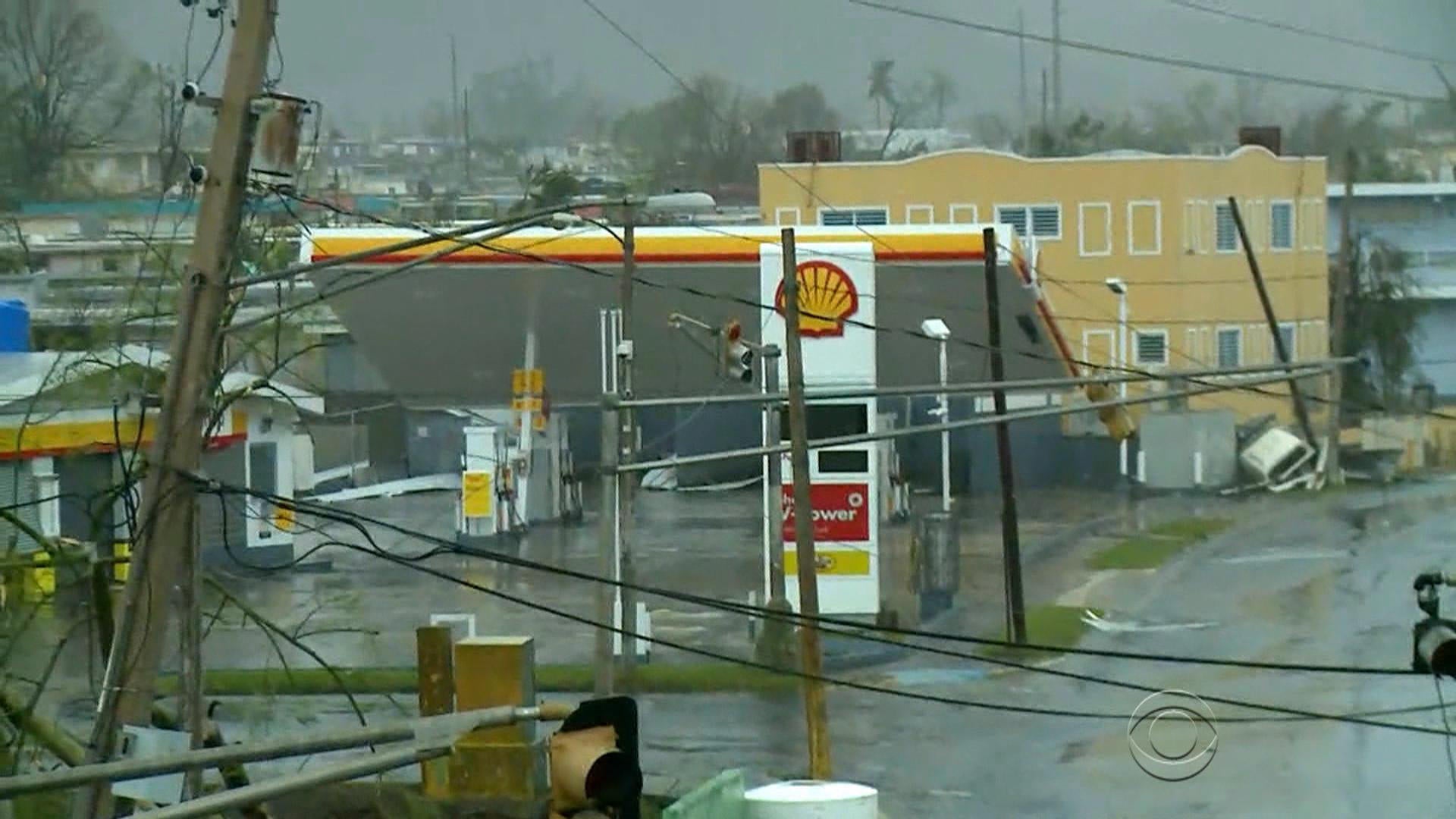 Help slow to arrive in Puerto Rico in aftermath of Hurricane Maria
SAN JUAN, Puerto Rico -- A pair of satellite photos captures the dire situation in Puerto Rico, which was devastated by Hurricane Maria. One photo, from July, shows the island brightly lit. The other, taken Sunday, shows Puerto Rico and surrounding islands in darkness.
With nearly all the power out, many are trapped. Help is slow to arrive.
"Where's the Army?" one woman asked.
More than 1,000 people slept in the airport overnight waiting for a flight. They had nowhere else to go. There were no cots or water. Children were bathed in sweat as parents tried to keep them calm.
"We're fed up. This is going to be a riot here," the woman said.
Another woman said her mother needs dialysis and she was waiting at the airport for more than 20 hours.
Puerto Rico Gov. Ricardo Rossello says he's pleaded for more money from FEMA for help. So far, $1 billion has been earmarked for recovery. But it's not apparent here yet.
"The quantity of aid that comes to Puerto Rico needs to be consistent with the aid that would be provided anywhere else in the United States," Gov. Rossello said.
Puerto Rico has been in the dark since Hurricane Maria slammed the island last week. At least 85 percent of the power lines were knocked out and it may be months before they are repaired.
The head of Puerto Rico's Telecommunication Alliance wrote to President Trump on Monday, warning that things will get even worse unless there is fuel to supply generators.
At a press conference Monday, Homeland Security Adviser Tom Bossert defended the government's response.
"President Trump remains completely committed to the response and recovery efforts on Puerto Rico and will remain so until Puerto Rico is fully recovered," Bossert said.
U.S. military helicopters and aircraft are distributing food and other relief supplies to cities and towns around the island who have been waiting for days.
The president himself took to Twitter late Monday night to defend himself saying, in three tweets, "Texas & Florida are doing great but Puerto Rico, which was already suffering from broken infrastructure & massive debt, is in deep trouble. It's old electrical grid, which was in terrible shape, was devastated. Much of the Island was destroyed, with billions of dollars owed to Wall Street and the banks which, sadly, must be dealt with. Food, water and medical are top priorities - and doing well."
Thanks for reading CBS NEWS.
Create your free account or log in
for more features.