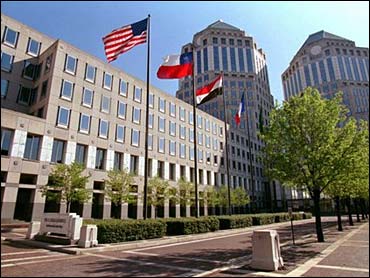 Procter & Gamble Acquires Gillette
The Procter & Gamble Co. is embarking on its largest acquisition to date — a $57 billion deal for Gillette Co. and its shaving products and copper-top batteries that would form the world's largest consumer-products company.
If regulators approve the deal, P&G will add Duracell batteries, Right Guard deodorant and Gillette razors to its more than 300 consumer brands, including Ivory Soap, Head and Shoulders shampoo, Pringles, Crest toothpaste and Bounty paper towels. The acquisition would vault P&G's sales to more than $60 billion annually.
"This combination of two best-in-class consumer products companies, at a time when they are both operating from a position of strength, is a unique opportunity," P&G chief executive A.G. Lafley said in a statement early Friday.
Both companies' boards unanimously approved the deal on Thursday.
It's not that big a surprise, Sean Egan, Managing Director of the Egan-Jones Ratings Co., told CBS Radio News.
"It's something that we have been looking for for approximately the last six years, and that is the buyout of Gillette or the combination of Gillette with another firm," he said.
"The fight for shelf space is ongoing, it's one of the main things that a large consumer product company like Gillette is looking at, and a combination with Procter & Gamble makes a lot of sense," Egan said. "It'll enable both Gillette and Procter & Gamble to get better shelf space and to distribute their products more cheaply."
Famed investor Warren Buffett's Berkshire Hathaway Inc. owns 9.7 percent of Gillette, or about 96 million shares — a stake equivalent to 93.6 million P&G shares. Buffet, Gillette's largest single shareholder, called the combination "a dream deal" and said he plans to buy another 6.4 million P&G shares to reach 100 million by late this year when the sale is expected to close.
P&G will pay 0.975 of a share for each share of Boston-based Gillette. Based on P&G's closing price of $55.32 per share Thursday, the deal values Gillette at about $54 per share — an 18 percent premium over its closing price.
P&G also plans to buy back $18 billion to $22 billion of its stock during the next year to 18 months. As a result, the deal would ultimately be financed through about 60 percent stock and 40 percent cash.
Lafley said about 6,000 jobs would be eliminated out of the combined work force of about 140,000, most of them by eliminating managerial overlaps and consolidating operations.
Gillette CEO James M. Kilts will become vice chairman of Cincinnati-based P&G, joining its board.
"Gillette and P&G have similar cultures and complementary core strengths in branding, innovation, scale and go-to-market capabilities, making it a terrific fit," Lafley said.
The deal is a bold move by Lafley, who led the company out of dark times in 2000. Moving too fast on a restructuring plan implemented by Chief Executive Durk Jager, the company posted several disappointing quarters and its stock lost more than half its value in 2000.
Lafley replaced Jager in June 2000, slowed the pace of change and got the company back on solid footing. Its stock has risen by nearly one-third since 2003, with its strong global brands powering consistent sales growth.
As it resumed growth, P&G started acquiring brands that fit with its strategy — Germany's Wella AG hair care line in 2003 for $5.7 billion was the biggest acquisition until Thursday. P&G also acquired Clairol for its hair-care lines and Iams Co. for its pet foods.
The company reported strong quarterly earnings on Thursday, including a 12 percent jump in net income to $2.04 billion, up from $1.8 billion in the same period a year ago. P&G's sales increased 7 percent to $14.45 billion in the quarter.
Gillette also has reported strong earnings since Kilts joined the company in 2001. It has moved to buoy its premium-line shaving and dental care products and sales of Duracell batteries.
In its most recent quarter, Gillette reported income of $475 million, up from $416 million, as more consumers traded up to its pricier M3Power razor and the series of hurricanes in the South boosted battery sales. Gillette also sells Oral B dental care products.
Gillette shares closed at $45.85 Thursday on the New York Stock Exchange, hitting a new 52-week high.

Thanks for reading CBS NEWS.
Create your free account or log in
for more features.