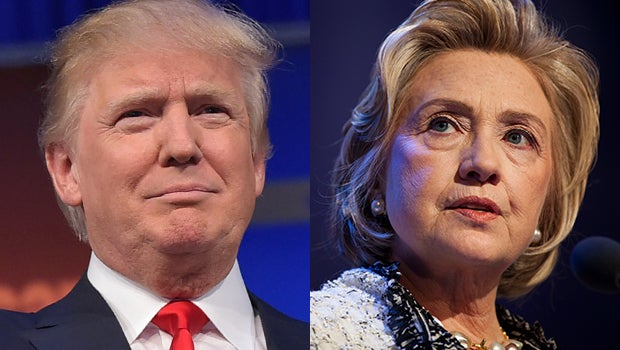 Presidential debate dates and venues announced
Donald Trump and Hillary Clinton will participate in three general election debates from September through October, according to the schedule released Thursday by the nonpartisan organization that sponsors the debates.
The Commission on Presidential Debates (CPD) announced the first debate will take place on Sept. 26, 2016 at Wright State University in Dayton, Ohio, while the second and third debates will occur on Oct. 9, 2016 at Washington University in St. Louis, Missouri, and Oct. 19, 2016 at the University of Nevada-Las Vegas in Las Vegas, Nevada. Though each debate will run from 9-10:30 p.m. E.T. without commercial breaks, debates will also be divided into different time segments lasting 10-15 minutes. This format builds upon the 2012 debates where longer segments allowed candidates to get through the specifics of their policy proposals.
"The CPD has a simple mission, to ensure that presidential debates help the public learn about the positions of the leading candidates for president and vice president," said the two CPD co-chairs. "These formats will allow an in-depth exploration of the major topics in this year's election."
In addition to the three presidential debates, CPD also announced the vice presidential debate will take place on Oct. 4, 2016, at Longwood University in Farmville, Virginia. Only moderators will be able to privately select the questions posed to the candidates featured at all of the debates. But, a group of uncommitted voters will have the chance to ask a few questions at the second presidential debate, which is styled like a town-hall meeting.
The CPD also aims to increase public engagement before, during, and after the debates with a little high-tech help. Two of those initiatives, College Debate 2016 and Join the Debates, will target young people to generate substantive discussion of the debates both online and in the classroom.
"Our goal is to make the tools available so that the debates can reach all Americans, particularly those who will be voting for the first time," the co-chairs said.
In June 2015, a group of advocates filed a lawsuit to the Federal Election Committee claiming that the CPD was biased toward political outsiders. The "Change the Rule" campaign specifically targeted rules prohibiting a third-party candidate from participating in the general election debates, as well as provisions requiring a presidential candidate to have at least 15 percent support in national polls before stepping on the debate stage. However, according to the criteria outlined in CPD's press release, the rules have not changed.
The general election debate schedule is much smaller in scale compared to the jam-packed primary season, in which there were nine Democratic debates, and 12 Republican ones.
Thanks for reading CBS NEWS.
Create your free account or log in
for more features.