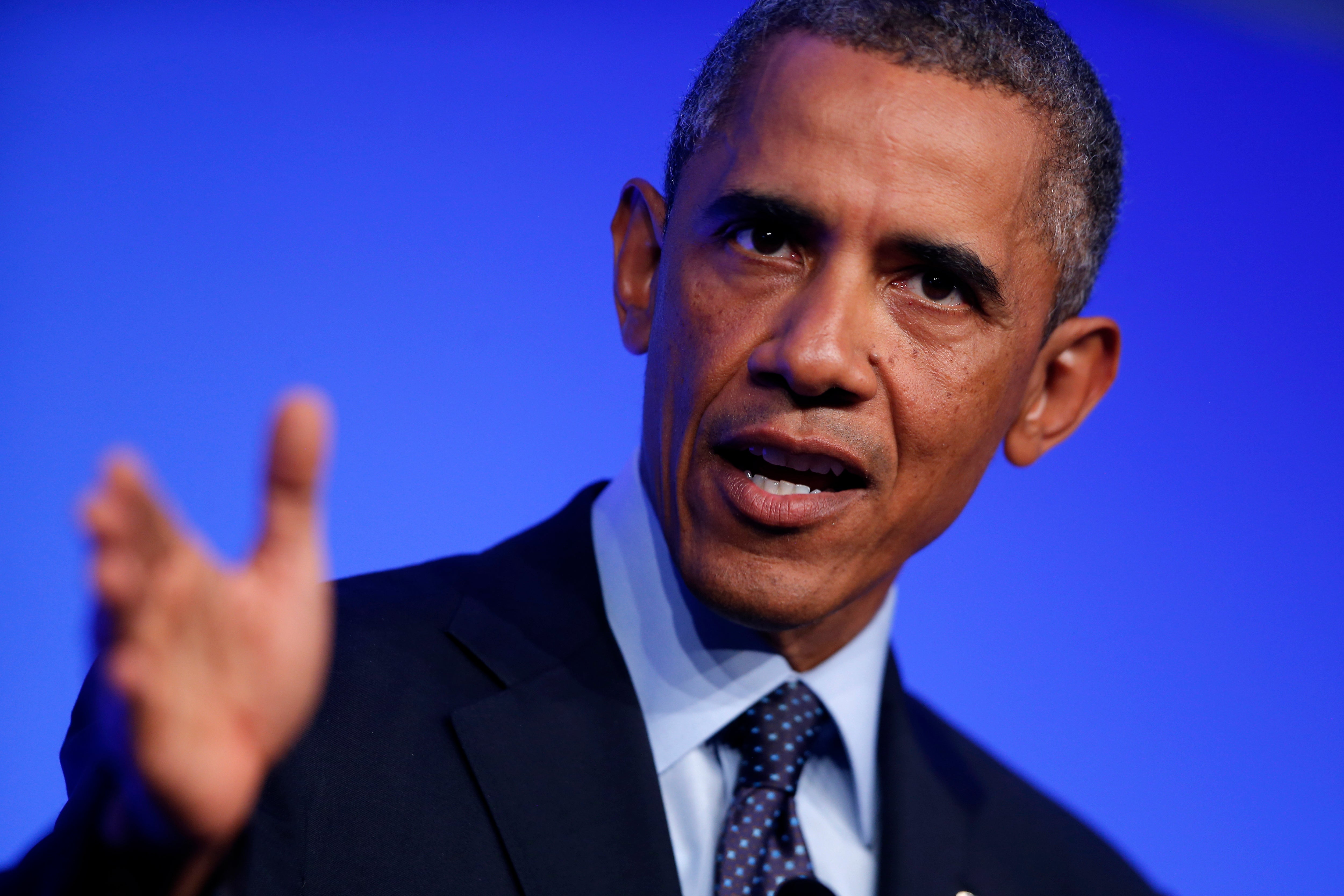 Obama to outline plan to fight ISIS
President Obama has taken a beating for not moving decisively against the Islamic militants in Syria and Iraq, known as ISIS, or as the president says, ISIL. But after his meeting with NATO allies in Europe, he said he has a plan to defeat the militants, reports CBS News senior White House correspondent Bill Plante.
He will tell congressional leaders what he has in mind Tuesday, and on Wednesday he will explain it to Americans in a televised speech.
"I'm preparing the country to make sure that we deal with a threat from ISIL," Mr. Obama said in an interview broadcast Sunday.
The president pointed to steps his administration has already taken -- deploying military advisers to the region and launching over 140 airstrikes on ISIS targets in Iraq
"The next phase is now to start going on some offense," Mr. Obama said.
This week the president will explain the threat ISIS poses to allies in the Middle East, and how that threat could spread to the U.S.
"What I'm going to be asking the American people to understand is, number one, this is a serious threat. Number two, we have the capacity to deal with it. Here's how we're going to deal with it," he said.
The plan will not include ground troops, but airstrikes will continue. Nine U.S. allies have agreed to help; the president will also ask Saudi Arabia, Jordan, Turkey and the United Arab Emirates to "step up."
"We are going to systematically degrade their capabilities," the president said. "We're going to shrink the territory that they control. And ultimately we're going to defeat them."
The president will also seek to clarify his message for Congress, where he's been criticized by both Republicans and Democrats.
"I believe this president has committed presidential malpractice in his foreign policy," Florida's Republican Sen. Marco Rubio said. "You have mixed messages coming from the administration; they don't have a strategy. Are we going to contain them or are we going to defeat them?"
"I want to congratulate the president," California's Democratic Sen. Dianne Feinstein said. "He is now on offense. It is overdue, but the president is now there. I think it is the right thing for America."
Former Deputy CIA Director Mike Morell told "CBS This Morning" that going on offense against ISIS means "taking away their territory and going after their leadership" both in Iraq and Syria.
Morell added that "Syria is the tricky part here," because the best option for the U.S. is "doubling down on the moderate opposition" to fight both ISIS and the Assad regime.
So far, the U.S. has been hesitant to provide moderate Syrian opposition groups with more than humanitarian and basic communication aid. The chaos of Syria's multi-sided civil war has left the Obama administration hesitant to do more than that. Complicating matters is the fact that the moderate opposition in Syria has lost a lot of ground recently to both Assad troops, ISIS forces, as well as other jihadist groups.
Going after ISIS, however, will force a change in U.S. approach, Morell said.
"We're gonna be relying on a group of people in Syria who we quite frankly we don't have a lot of confidence in, who don't have a lot of strength," Morell said.
Morell said the lack of a direct, credible threat from ISIS against the U.S. homeland should not deter an aggressive approach to dealing with them.
"On 9/11, we didn't have a credible threat that al Qaeda was going to attack us," Morell said.
Thanks for reading CBS NEWS.
Create your free account or log in
for more features.