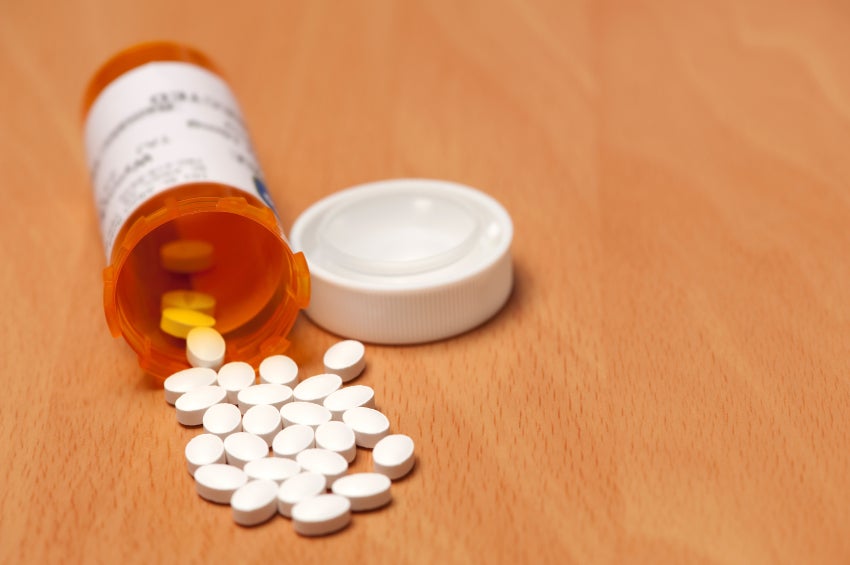 Opioid painkillers used in dangerous combinations
Concerns have been growing for years about the number of people in the U.S. taking powerful, and highly addictive, opioid prescription painkillers. Now a new report adds to that concern by highlighting the number of people taking these drugs in dangerous combination with other medications.
The painkillers in question "include things like codeine, morphine, and brand names like Percocet and Vicodin," CBS News medical contributor Dr. Holly Phillips explained on "CBS This Morning." "These are the drugs behind our prescription drug abuse epidemic. Now more people die from overdose of these prescription drugs than from cocaine and heroin overdose combined."
About 1 in 3 people taking prescription painkillers were also on some type of anti-anxiety or muscle relaxant prescription, according to the report, "A Nation in Pain," which was produced by Express Scripts, the mail-order pharmaceutical company that fills billions of prescriptions each year. The company says the data is based on analysis of 36 million pharmacy claims from 6.8 million insured Americans who received at least one opioid prescription between 2009 and 2013.
The combination of opioid painkillers and anti-anxiety drugs is potentially dangerous or even deadly, since these drugs all have a sedating effect that can slow down the respiratory system.
The report found that among patients using opioids on a long-term basis, 30 percent had also filled a prescription for benzodiazepines, short-acting anti-anxiety drugs such as Xanax (alprazolam) and Ativan (lorazepam). Nearly 30 percent of patients who took opioids also had a prescription for muscle relaxants. Approximately 8 percent of patients were taking all three medications at the same time.
Additionally, the report found that many patients were taking multiple short-acting opioids at the same time as long-acting versions of the drug. Nearly 28 percent of longer-term opioid users were taking two or more short-acting opioids at the same time, which can significantly increase the risk for addiction.
In 2013, nearly 60 percent of people using opiate pain medications were taking them along with some other drug in a potentially hazardous combination. Of that number more than 62 percent were women. The greatest number of opioid users were in the Southeastern region of the U.S., specifically Kentucky, Alabama, Georgia and Arkansas.
"People who take the combinations most likely got them from more than one doctor or filled them at more than one pharmacy," Phillips said. "It's a technique we call 'doctor shopping,' where the patient gets a prescription from several doctors and the doctors aren't aware that each is prescribing." Prescription drug registries have been created in 49 states to try to prevent such abuses or oversights, but Phillips says doctors don't always use them.
The report also found that while the number of people getting prescriptions for painkillers declined by 9 percent between 2009 and 2013, the total number of prescriptions filled and the number of days of medication for each prescription rose by more than 8 percent, suggesting that a smaller number of patients were taking more of the drugs.
Nearly a half of patients who took opiate painkillers for more than 30 days in the first year of use continued to take them for three years or more. Half of these patients took only short-acting opioids, which put them at higher risk for addiction.
According to the National Institute on Drug Abuse, the U.S. accounts for only 5 percent of the world's population, yet as a country we consume at least 75 percent of all opioid prescription drugs.
The U.S. Centers for Disease Control and Prevention recently reported that overdose deaths from these drugs quadrupled from 1999 to 2010.
Thanks for reading CBS NEWS.
Create your free account or log in
for more features.