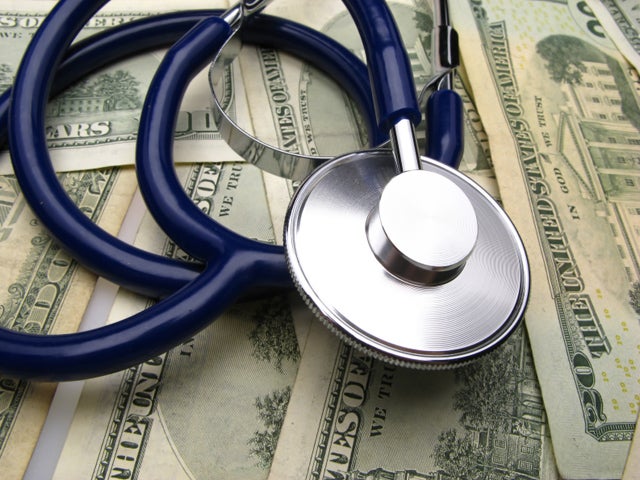 Premiums on Obamacare marketplaces beat expectations, report shows
When open enrollment begins on the online, state-based marketplaces established under Obamacare, premiums nationwide are expected to be around 16 percent lower than originally predicted, the U.S. Health and Human Services Department said in a new report released Wednesday.
The administration sees the lower-than-expected premiums as a sign that the plan to drive down health costs for consumers by increasing competition is working. They also point to the insurers entering the individual health insurance market for the first time as a sign of strong competition, as well as the variety of plans that will be available on the market.
For families nationwide, "these new options will finally make health insurance work within their budget," Health and Human Services Secretary Kathleen Sebelius told reporters Tuesday.
She noted that, according to the report, six in 10 uninsured Americans will be able to find coverage for less than $100 a month, while the average consumer in one of the 36 states with a federally-run marketplace will be able to choose from an average of 53 different plans.
"The bottom line is that Jan. 1 will be a new day for millions of Americans as coverage will be more available and more accessible than ever before," she said.
As many as 7 million Americans are expected to enroll in a health care plan via one of these new marketplaces -- called exchanges -- by the end of March, when the open enrollment period closes. Most insurers on the exchanges will offer multiple policies, ranked in price from bronze (the cheapest option) up through silver, gold and platinum. Young people will also be able to purchase limited, catastrophic coverage.
According to the new report, the average premium nationally for the second-lowest cost "silver" plan will be $328 a month before tax credits -- 16 percent below projections from the nonpartisan Congressional Budget Office. As many as 95 percent of the uninsured who are potentially eligible to use the exchanges live in states with average premiums below the CBO projections.
The options available to consumers will vary significantly depending on their health care market. In Wyoming, for example, the average lowest-cost bronze plan is $425, while it is $144 in Minnesota. In Jackson, Miss., after receiving tax credits, a 27-year-old could potentially pay as little as $8 a month for a bronze plan.
In the federally-run exchanges, states with the lowest average premium tend to have a higher average number of issuers offering qualified health plans, according to HHS. Those 36 states have an average of eight different health insurers participating in the exchange system. About one in four of these insurance companies are offering health plans on the individual market for the first time ever, signaling that insurers are eager to compete for the new business, Gary Cohen of the Centers for Medicare and Medicaid Services told reporters Tuesday.
Cohen said consumers will have a "good and very transparent shopping experience" on the exchanges, contending the range of options shouldn't be too confusing.
"We have requirements that there be a meaningful difference between plans available," he said. "Consumers will be able to make side by side comparisons... they'll be able to select the characteristics of the plan they want to see."
Some consumer advocates have expressed concern that premiums are lower largely because insurers are offering plans with limited networks of health care providers, but Cohen noted that state and federal rules require all plans on the exchanges to offer a sufficient number and a variety of in-network providers.
He added that creating smaller networks as a means of driving down premiums has been "part of the trend in place before the Affordable Care Act."
"A lot of people have pointed to it as a positive development to try to control costs," he said.
Thanks for reading CBS NEWS.
Create your free account or log in
for more features.