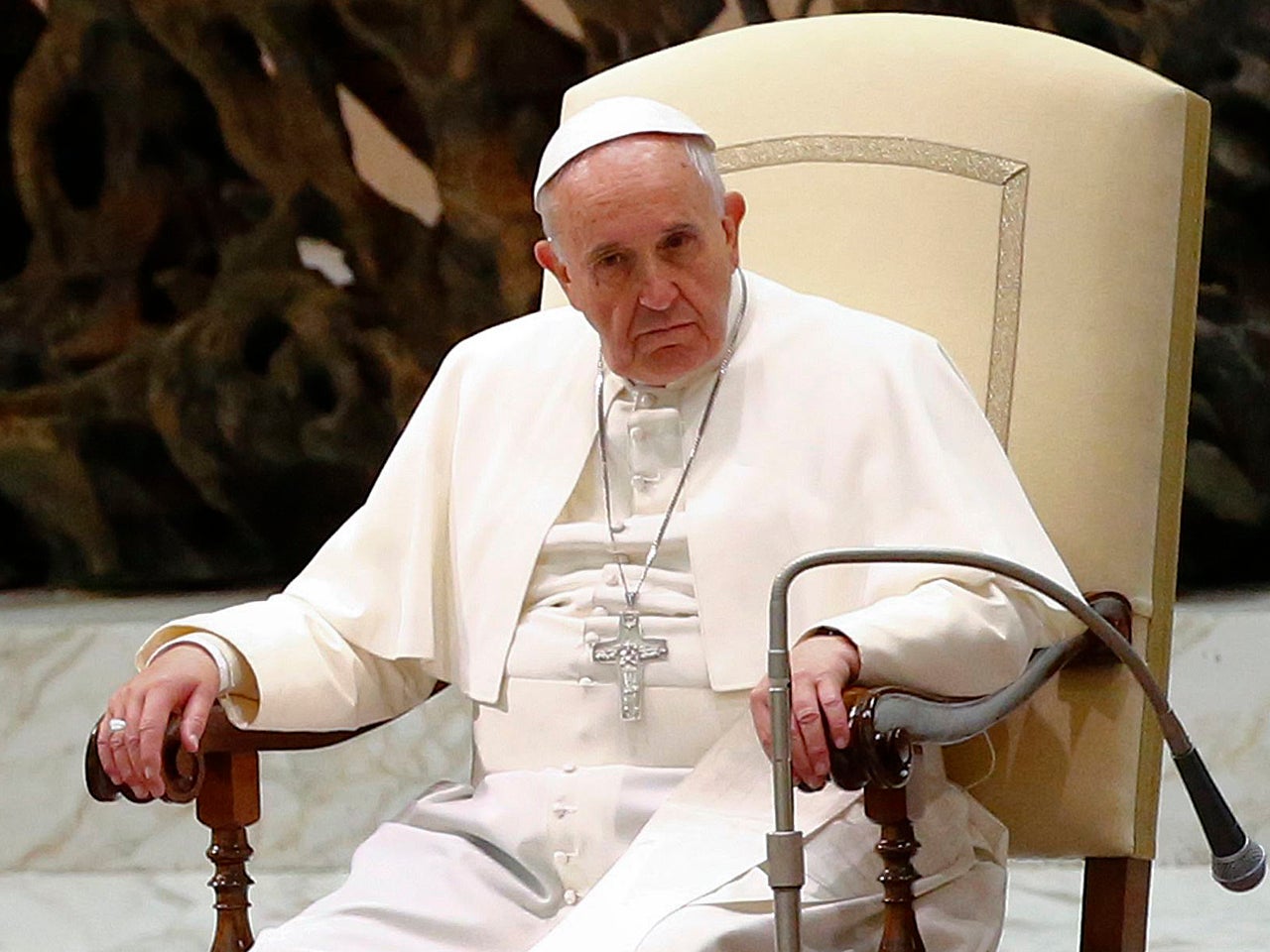 Pope change his mind on breeding "like rabbits"?
ROME -- During his weekly general audience in St. Peter's Square, Pope Francis sought Wednesday to clarify remarks he made earlier in the week which suggested Catholics should limit the number of children they have, if they can't afford to take care of them properly.
Aboard the papal plane from Manila to Rome on Monday, the Pope spoke of his disapproval of a woman who was expecting her eighth child.
"Does she want to leave seven orphans?" asked the pontiff, wondering aloud whether she was trying to tempt god by undergoing an eighth birth by cesarean section.
Using the colorful language that has become his hallmark, the Pope said being a good Catholic did not mean people should breed "like rabbits," and added that there were many church-approved ways to limit births without resourcing to contraceptives, which are banned by the Catholic Church.
Wednesday, he seemed to pull back from that statement. Speaking of his recent trip to the Philippines, where he presided over the largest mass in history, he said "it gives consolation and hope to see so many numerous families who receive children as a real gift of God. They know that every child is a benediction."
He called "simplistic" the belief that large families were the cause of poverty, blaming it instead on an unjust economic system. "We can all say that the principal cause of poverty is an economic system that has removed the person from the center, and put the god of money there instead."
Mons. Anthony Figueiredo, a theologian and Director of the North American Pontifical College in Rome, said the two statements are not contradictory.
"When the Pope speaks on the plane, he is speaking as a pastor to ordinary people," said Figueiredo, who is a CBS News consultant. "When he comes back, he wants to speak as Pope."
The Monsignor said that while some Popes have put doctrine first, Francis puts the person first.
"It's a risky business, there is no doubt about it; because when you begin with the person, everyone has their own way of hearing it."
Putting Pope Francis squarely into any category can be difficult.
Speaking to reporters during Francis' trip to the Philippines, Archbishop of Manila Luis Antonio Tagle said that when he's asked whether the pope is a liberal or a conservative, he responds simply: "he is who he is."
Thanks for reading CBS NEWS.
Create your free account or log in
for more features.