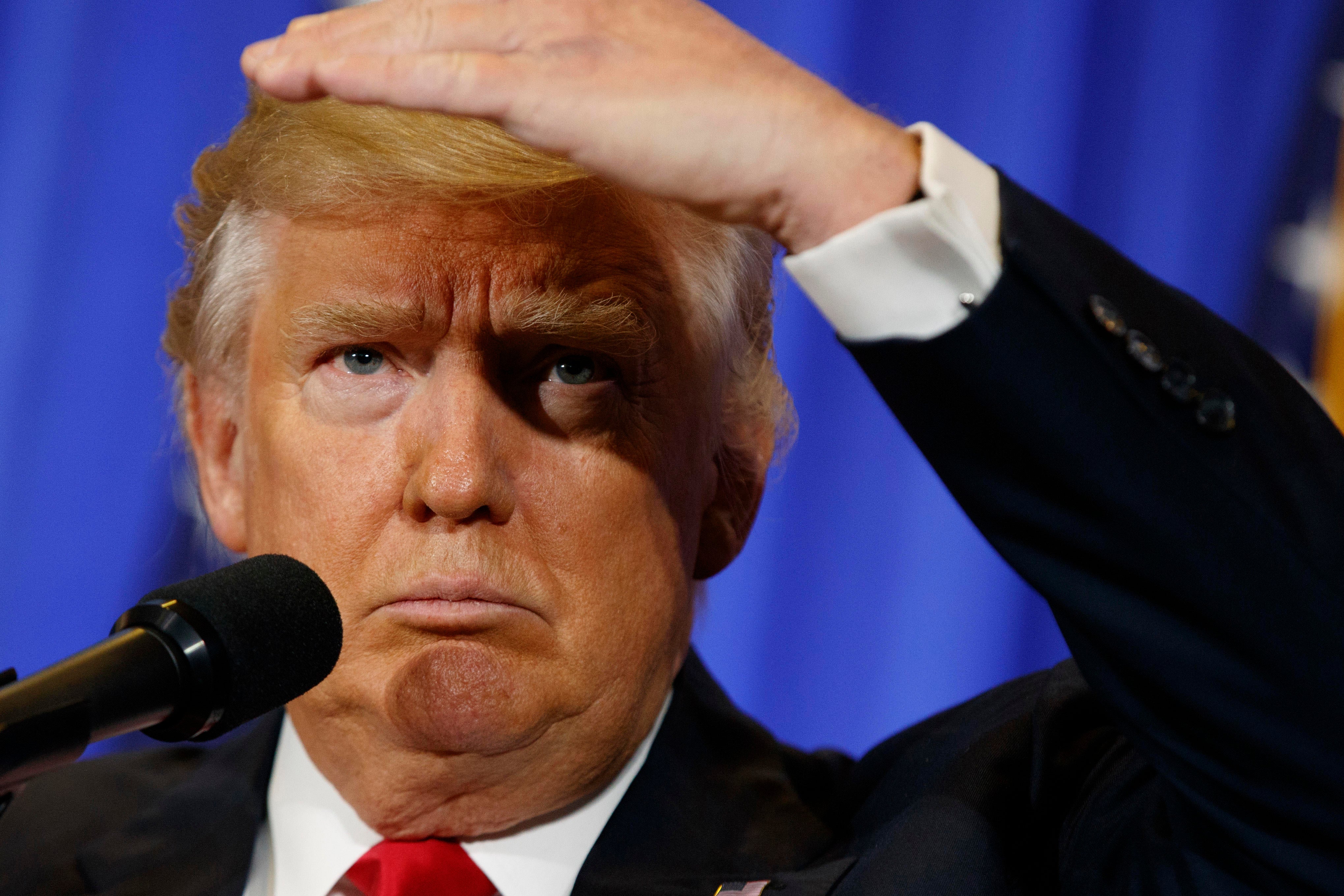 Poll: Most Americans still think Trump should release his tax returns
Most Americans believe Donald Trump should release his tax returns, according to a new ABC News/Washington Post poll.
Seventy-four percent say he should release his tax records, according to the poll, and further, among Republicans, 49 percent also say the president-elect should release he tax records.
Mr. Trump has a stock response to questions about releasing his tax returns, and the fact of his victory marks the only change he's made to his answer on the issue.
"You know, the only one that cares about my tax returns are the reporters, okay? They're the only ones," he said last week at his first news conference since the election. "I won; I mean, I became president. No, I don't think they care at all. I don't think they care at all. I think you care."
But forty percent of Americans, in fact, say they care "a lot," about seeing those tax returns, according to the poll.
On the question of whether Mr. Trump, his family and his advisers are complying with ethics laws, though, the country is split -- 43 percent say they are, while 44 percent say they are not. However, among Republicans, 79 percent believe Mr. Trump is in compliance with ethics laws.
And further, overall, 52 percent think it's fine for the president-elect to retain ownership of his businesses and put them in a trust managed by his sons. Forty-two percent say he should sell his businesses. Among those who supported Hillary Clinton, 71 percent think he should sell.
Thanks for reading CBS NEWS.
Create your free account or log in
for more features.