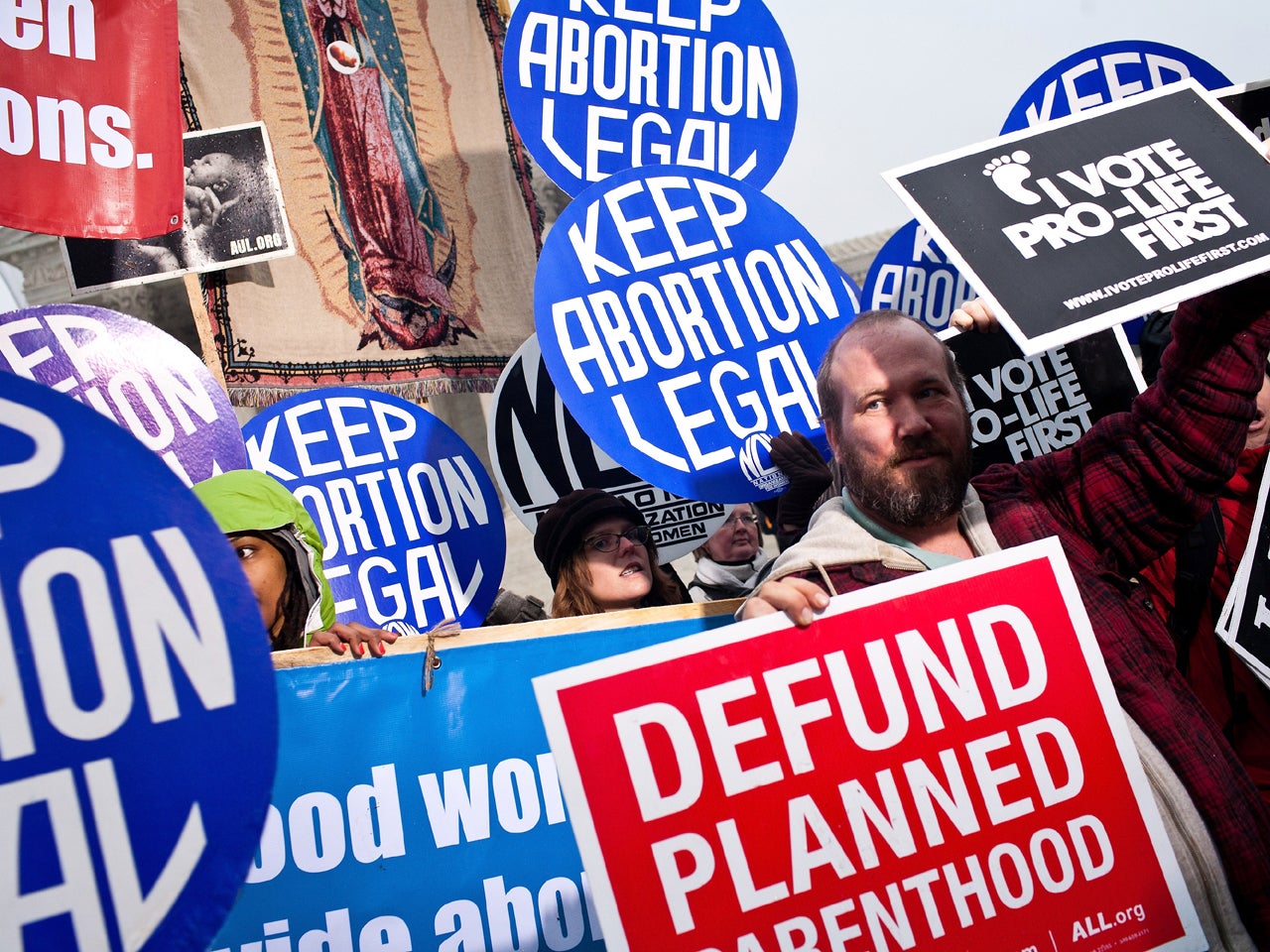 Poll: Majority of Americans support 20-week abortion ban
The Supreme Court has ruled that abortion is legal without restriction during the first 24 weeks of pregnancy, but 56 percent of Americans would prefer to impose restrictions after only 20 weeks, according to a new Washington Post/ABC News poll. Only 27 percent of respondents prefer the current 24-week threshold.
Those numbers are sure to provide fodder for opponents of abortion rights, who have recently seen some success in restricting abortion at the state level, but the poll also handed some heartening data to supporters of abortion rights: 55 percent of respondents say abortion should be legal in all or most cases, while 41 percent believe it should be illegal in all or most cases. And by a margin of 54 to 40 percent, Americans oppose legislation that makes it more difficult for abortion clinics to operate.
The results suggest a majority of Americans are comfortable with slightly more restrictive limits on abortion, but they do not want to ban the procedure altogether and they oppose unduly burdensome regulations on clinics that perform it.
And the data arrive at a particularly active moment in the political fight over abortion rights: Several states, including Texas, Ohio, and Wisconsin, have recently passed legislation that imposes new limits on abortion and new restrictions on abortion clinics. The House of Representatives also passed a similar bill recently, but between the Democratic Senate and President Obama's veto pen, the proposal is unlikely to go anywhere.
As a patchwork of abortion restrictions emerge at the state level, though, 66 percent of Americans believe the issue should be decided for all states on the basis of the Constitution, while only 30 percent believe each state should make its own laws.
The poll, which surveyed 1,002 adults between July 18 and 21, has a margin of error of plus or minus 3.5 points.
Thanks for reading CBS NEWS.
Create your free account or log in
for more features.