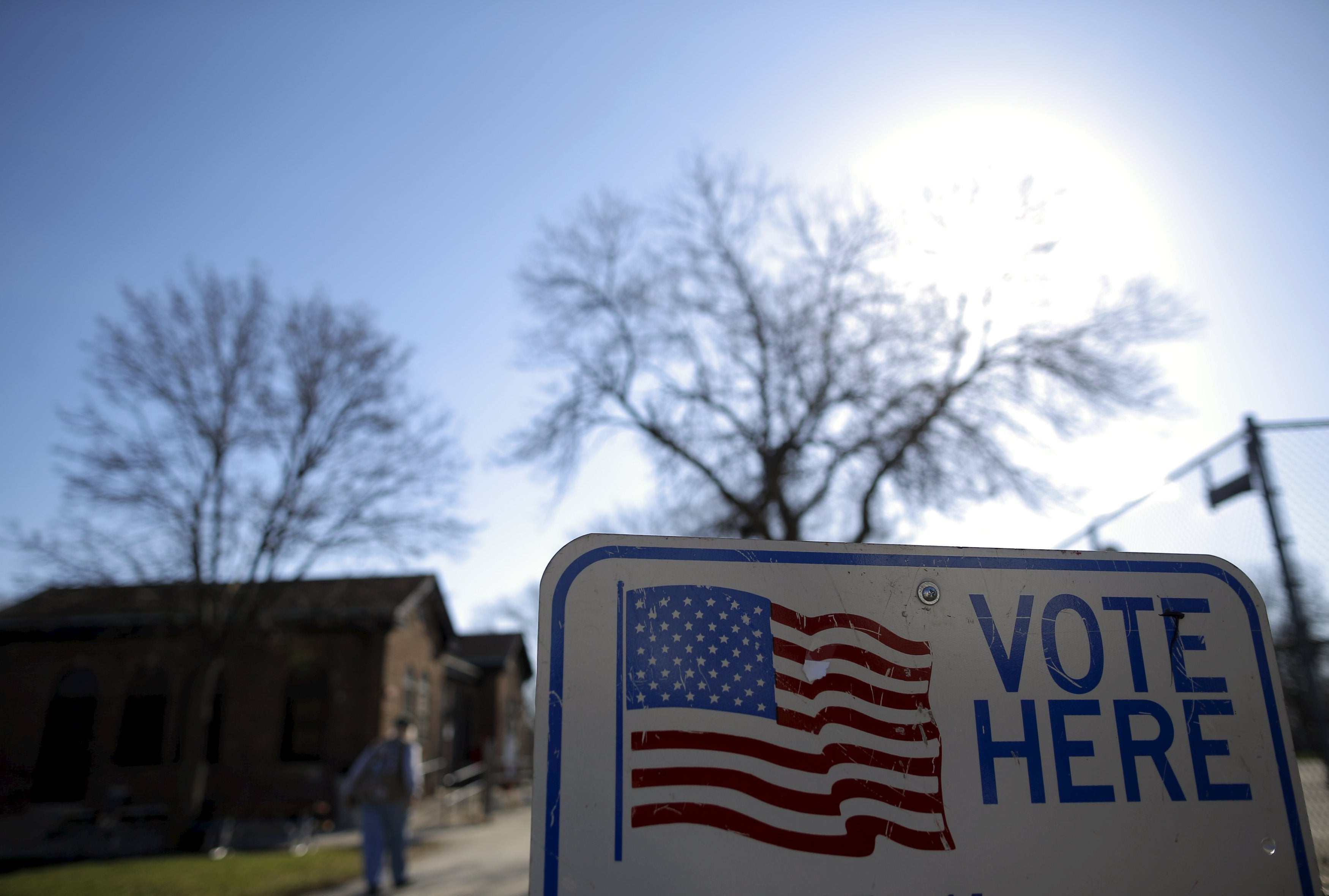 Poll: Hillary Clinton dominates Donald Trump among young voters
Hillary Clinton would defeat GOP front-runner Donald Trump among young voters by 36 points as 18- to 29-year-olds turn toward the Democratic Party, according to a new poll released Monday.
The survey, conducted by Harvard's Institute of Politics, found Clinton would receive 61 percent of the vote among likely voters aged 18 to 29, compared with 25 percent for Trump. Fourteen percent of those surveyed said they were undecided.
That advantage for Clinton is aided by young voters' overall move away from the Republican Party in the last year. Asked which party they'd prefer control the White House, 61 percent said Democrats should maintain control while just 33 percent said Republicans, a 28-point advantage for Democrats. Back in spring 2015, Democrats had just a 15-point advantage (55 percent to 40 percent).
Approval ratings for President Obama and the Democratic Party are at a five-year high among young voters, the poll found: 55 percent approve of Obama, a 5-point improvement since last October. Democrats in Congress are at 44 percent approval among young people, while Republicans in Congress are at just 21 percent.
And what's more, the percentage of young voters who identify as Democrats has risen to its highest levels in five years. Forty percent of those surveyed identified as Democrats, compared with 36 percent who identified as independents and 22 percent who identified as Republicans.
Still, young people are pessimistic about the future of the country: just 15 percent said it's headed in the right direction, while 47 percent said it is on the wrong track and 36 percent said they were unsure.
Of all the remaining 2016 hopefuls, just Sanders had a positive favorability rating among young voters. His rating was a net positive of 23 points; Clinton's favorability rating is underwater among the demographic by 16 points. Among Republicans, Kasich was viewed most favorably at just 9 points underwater; Cruz and Trump were viewed negatively by margins of 29 points and 57 points, respectively.
Harvard's poll also hints at the effect Sanders and his focus on income inequality have had on the way young people describe their political views. Fifty-one percent said they do not support the principle of capitalism, for example, and 16 percent of those surveyed said they identify as socialists.
The poll surveyed 3,000 young Americans aged 18 to 29 from March 18 to April 3. The margin of error is +/- 2.4 percentage points.
Thanks for reading CBS NEWS.
Create your free account or log in
for more features.