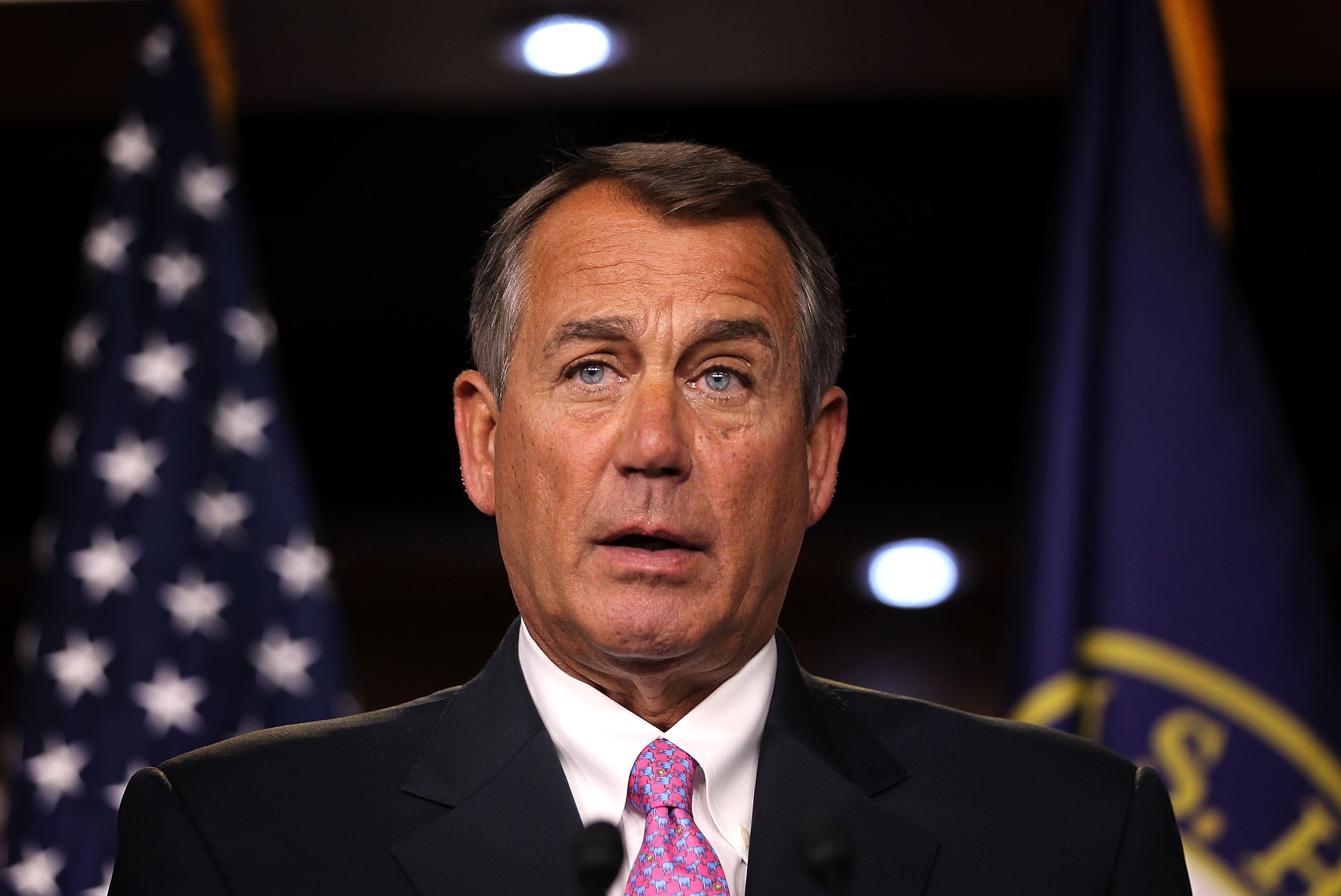 Poll: GOP to blame if "fiscal cliff" talks fail
Negotiations with Republicans over the so-called "fiscal cliff" may be slow going for President Obama, but a new survey shows the president has the public on his side.
If Washington fails to avert the "cliff" -- triggering a series of spending cuts and tax hikes at the start of the new year, possibly dragging the economy into another recession -- most Americans, 53 percent, would blame congressional Republicans, according to a Pew Research Center poll. Just 27 percent would blame Mr. Obama, according to the poll, conducted Nov. 28 - Dec. 2.
More than three-fourths of Democrats say the GOP would be to blame, while 16 percent of Democrats would blame Mr. Obama or both sides. By comparison, 33 percent of Republicans agree that the GOP would be more to blame, and 62 percent say Mr. Obama would be.
Both Democrats and Republicans in Congress agree they should enact legislation to stop the fiscal changes slated to kick in next year, but they disagree on how to do it. The president put forward a plan that would raise $1.6 trillion in new taxes, in part by letting the Bush-era tax cuts expire for the top 2 percent of income earners. Republicans, meanwhile, unveiled a counter proposal Monday that would raise $800 billion in revenue through tax reform -- not tax rate increases.
While the basis for a deal seems to exist, some lawmakers think the "cliff" won't be averted. According to the Pew poll, Republicans (69 percent) and independents (52 percent) agree. Democrats are more optimistic, with 55 percent saying they're optimistic a deal will be reached.
Most Americans, 57 percent, say they have a good understanding of the consequences of going over the "fiscal cliff," and most -- about six in 10 -- say it would have a negative impact on both the nation's economy and their personal finances.
Thanks for reading CBS NEWS.
Create your free account or log in
for more features.