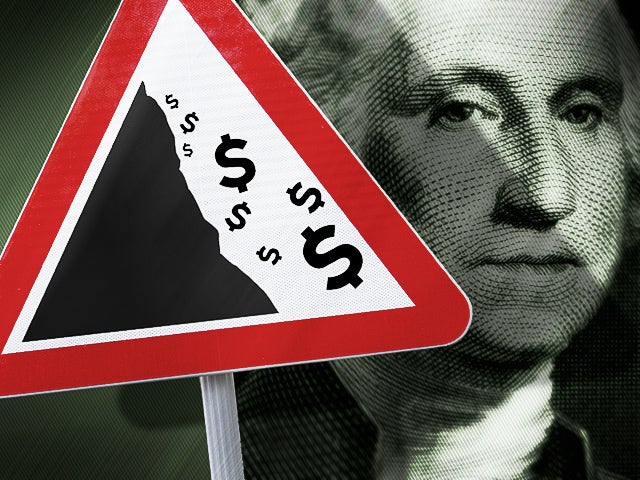 Governors to Obama: Don't dump "fiscal cliff" costs on states
If President Obama wants to get past partisan rhetoric and consider the real consequences of going over the so-called "fiscal cliff," his meeting with six governors today could do the trick.
The three Democratic and three Republican governors, all members of the executive committee of the National Governors Association, are meeting with the president to warn that if Democrats and Republicans in Washington fail to hash out their differences and find a responsible way to avert the "cliff" -- a series of spending cuts and tax hikes set to kick in next year -- they'll be the ones left with the tab.
"One of the important things we want to make sure that people in Washington understand is that if all that's done is a cost shifting from the federal government to the states, it really doesn't accomplish very much because states aren't in a position to pick up the extra costs," Delaware Gov. Jack Markell, chairman of the National Governors Association, said on Fox Business last week.
Along with Markell, Mr. Obama is meeting with Democratic Govs. Mark Dayton of Minnesota and Mike Beebe of Arkansas, as well as Republican Govs. Gary Herbert of Utah, Scott Walker of Wisconsin and Mary Fallin of Oklahoma, the vice chair of the NGA. After meeting with the president, the governors will meet with House Speaker John Boehner and Senate Majority Leader Harry Reid.
These governors, of course, represent a range of political views, and their high-profile positions give them ample opportunity to carry out partisan agendas. Walker became something of a conservative icon over the past two years as he locked horns with labor unions. Fallin, meanwhile, riled up a heated debate in her state last month by by spurning parts of Mr. Obama's health care law, the Affordable Care Act, prompting a flood of phone calls to her office on the issue.
The nature of state politics, however, can often compel state leaders to think more pragmatically than Washington politicians. Katharine Tinucci, press secretary for Minnesota Gov. Mark Dayton, insisted that partisan divisions aren't going to get in the way of the message the governors have today. "As the federal government looks to make cuts to programs, it is important that they don't simply pass along the burden to states," she said. "Any cuts should be accompanied by increased flexibility for states to manage programs and find savings."
Matt DeCample, communications director for Arkansas Gov. Mike Beebe, noted the urgency of the issue at the state level: We can't deficit spend -- any cuts are real cuts we have to immediately take."
About one third of state funding comes from the federal government, according to the Pew Center for the States, meaning Washington's spending decisions could have a serious impact on state budgets, in areas like health care and education. DeCample said the Arkansas government calculates that state risks seeing $55 million in cuts to its federal-state funded programs because of the "fiscal cliff."
"You've always had governors coming from states with stridently different approaches to national issues, but they all, at the baseline, share the same concerns," DeCample said.
Thanks for reading CBS NEWS.
Create your free account or log in
for more features.