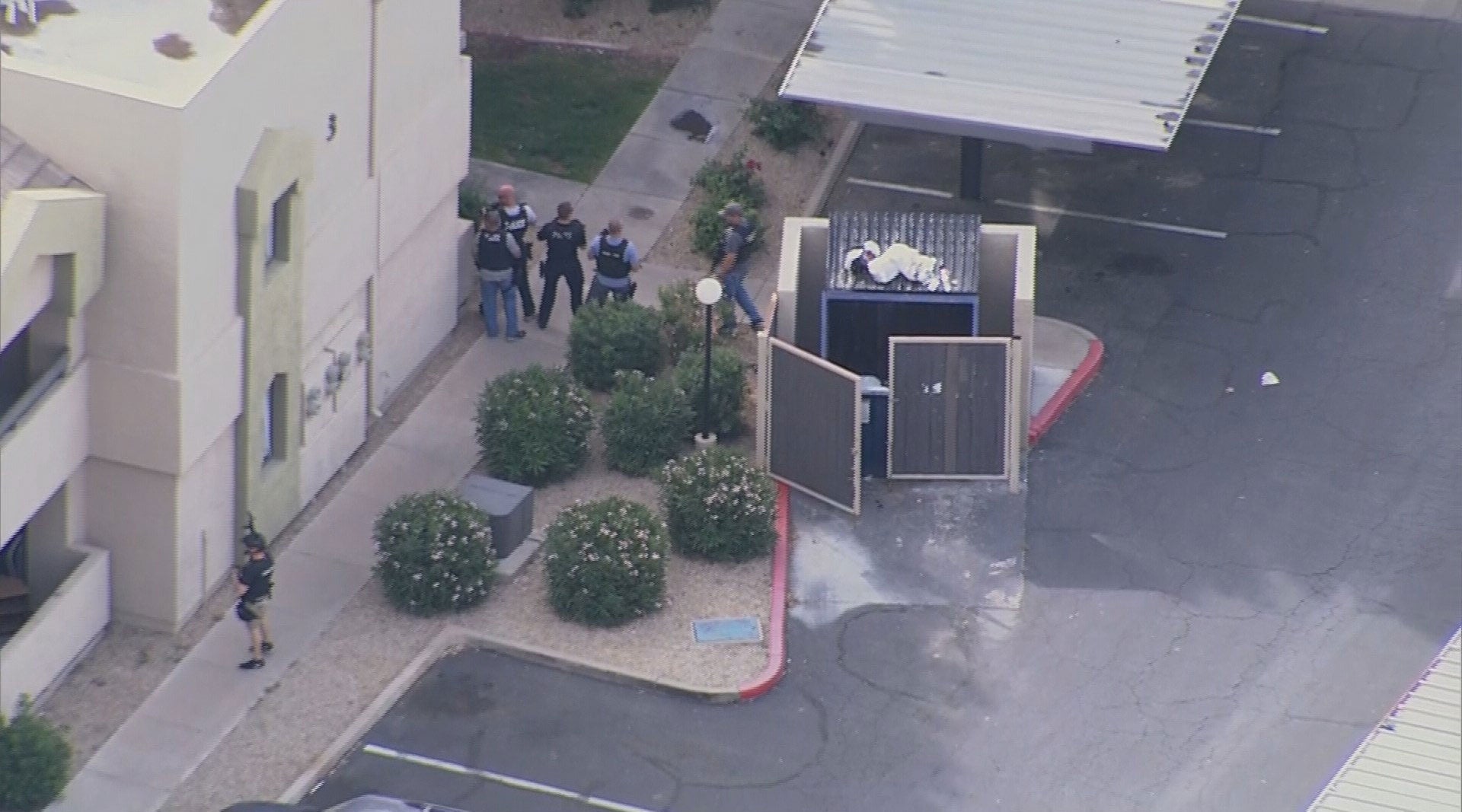 Police seek suspect after several shot in Mesa, Arizona
MESA, Ariz. - Police are seeking an active shooter after six people were shot and one killed at multiple crime scenes including a motel in Mesa.
Authorities say they are looking for a man described as a white male, bald, in his late 30's or early 40s, wearing a gray shirt and black shorts or pants, and with a large tattoo on his neck and possibly a tatoo on his face.
Mesa Detective Esteban Flores told reporters on Wednesday that police first received a call about a shooting at the Tri-City Motel around 8:40 am. When they arrived, police found one man and two women shot. The man died at the scene and the two women were transported to a nearby hospital.
The suspect then fled to a restaurant run by the East Valley Institute of Technology and stole a gray Honda Accord. Flores said one adult male student was shot in the shoulder outside the restaurant.
Flores said the suspect then fled to an apartment complex where he attempted a home invasion, shooting and wounding one man who he said will survive. The suspect then allegedly went to a second apartment complex where he shot and wounded another man who is in critical condition.
Flores told area residents to stay inside while police hunt the alleged shooter. He said authorities did not yet have a motive in the shootings, but police believe there may have been an argument prior to the initial motel gunfire.
Thanks for reading CBS NEWS.
Create your free account or log in
for more features.