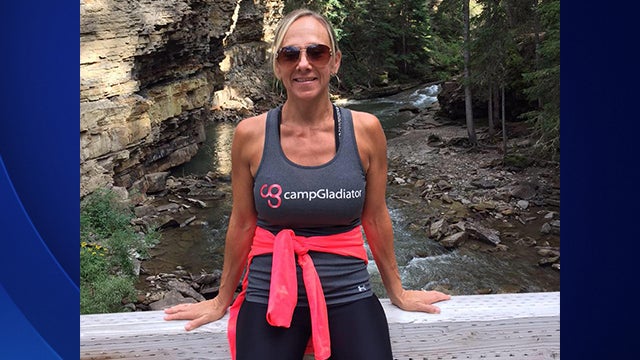 Police search for "vehicle of interest" in Texas church murder
MIDLOTHIAN, Texas -- Police investigating the murder of a Texas woman inside a church on April 18 are looking for a vehicle seen at a nearby business before the murder, they announced Friday.
The 2010-2012 silver or light color Nissan Altima with an oval sticker on its bumper was captured on surveillance video with its lights on in the early morning before Terri "Missy" Bevers was found dead in the Creekside Church in Midlothian, Texas.

Assistant Chief Kevin Johnson said at a press conference Friday that the owner of the vehicle is not necessarily a suspect, but police want to know if the person saw anything that could help the investigation, reports CBS DFW.
"The last remaining lead involves a car that pulls into the SWFA Sporting Goods parking lot at approximately 2 a.m. They're seen pulling into the parking lot and leaving just a few minutes later," Johnson said.
A person seen in surveillance video about two hours later, wearing what appears to be police body armor, and carrying a possible hammer, broke into the church before Bevers arrived, according to police. Bevers, 45, was scheduled to host a 5 a.m. fitness class that morning at the church. It was later determined that she died from a head wound.
Police previously obtained warrants for cell phone information related to several members of the Bevers' family, but Johnson said Friday that none of the victim's family, friends or co-workers are considered suspects.
Johnson said that through forensic video reconstruction police have determined the suspect stands somewhere between 5'2" and 5'7" and appears to have a light skin tone.
Rewards of $20,000 are currently being offered for information that leads to the arrest and conviction of a suspect in the case.
Thanks for reading CBS NEWS.
Create your free account or log in
for more features.