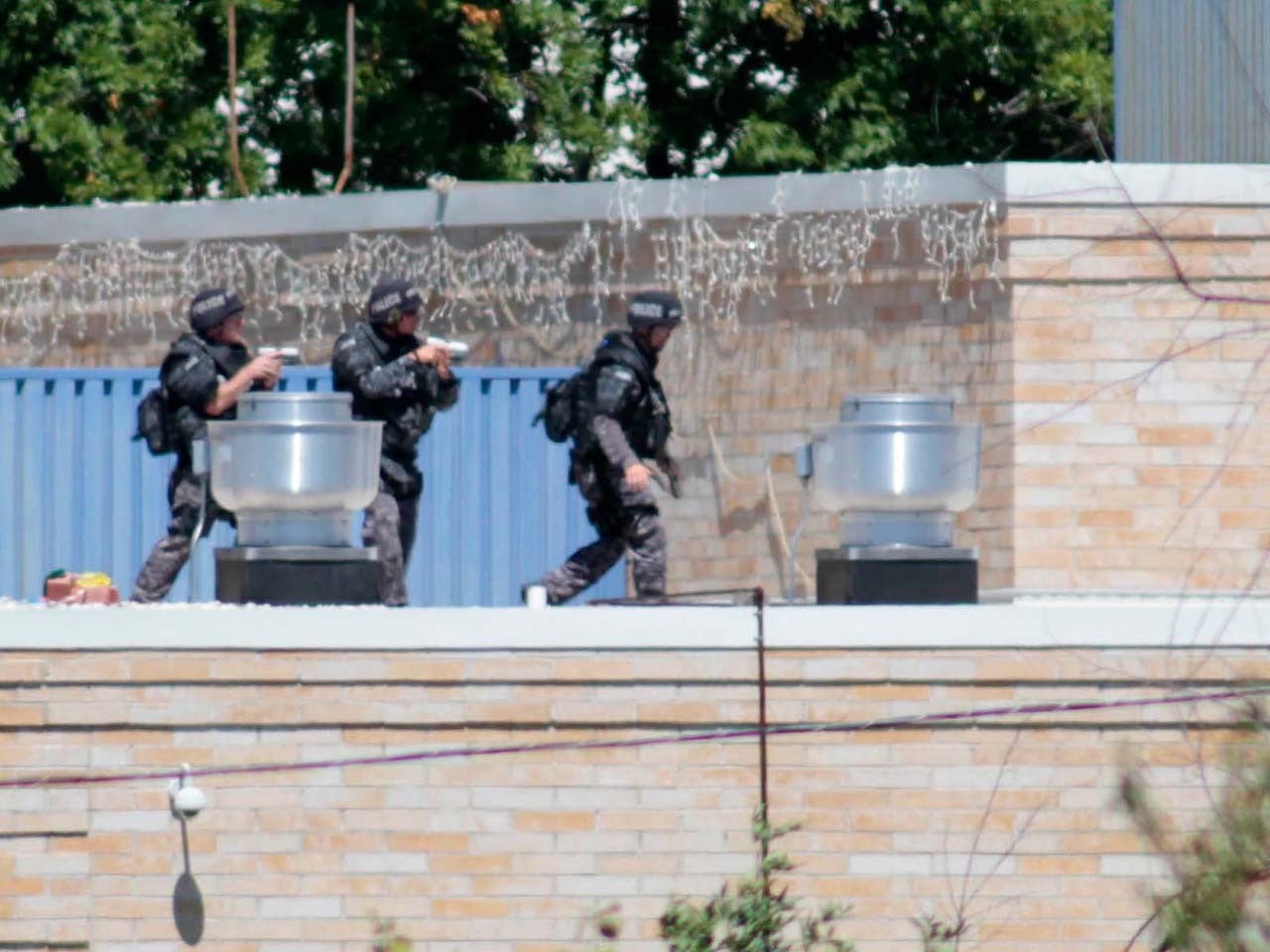 Police evacuate Wis. neighborhood near shooting
Updated 12:30 a.m. ET
(CBS/AP) CUDAHY, Wis. - Police in Wisconsin have evacuated homes in a Milwaukee suburb northeast of the Sikh temple where an unknown gunman killed six Sunday morning.
The evacuations are in Cudahy, which is about six miles from the temple in Oak Creek. Federal agents and the county sheriff's bomb squad swarmed the neighborhood, evacuating several homes and searching a duplex. Bureau of Alcohol, Tobacco, Firearms and Explosives agent Tom Ahern said warrants were being served at the home of the shooter.
Police have roped off four blocks in a neighborhood with a mix of duplexes and single-family homes. They appeared focused on one house.
FBI agents were on the scene with an armored truck, a trailer and other vehicles. Milwaukee County sheriff's spokeswoman Fran McLaughlin says the department's bomb squad is also on the scene, but she has no details on why the unit was called.
The suspected gunman allegedly killed six people and wounded three others before being shot dead by a police officer at a Sikh temple outside of Milwaukee Sunday morning.
Shooting at Sikh temple in Wis., at least 7 dead
Obama, Romney express condolences on Wisconsin Sikh temple shooting
The gunman allegedly shot one police officer who was helping a victim ten times. The officer survived the shooting. The suspected gunman was later confronted and killed by another officer outside the Sikh Temple of Wisconsin in Oak Creek, near Milwaukee. Officials have indicated this is likely the work of a lone gunman.
Law enforcement sources tell CBS News the alleged gunman was a heavy-set, 40-year-old Caucasian male who lived in the area. A search is being conducted of his house.
Officials say he was armed with a 9-millimeter, semi-automatic pistol. The ATF has recovered the weapon and is running a trace. A second gun found at the scene belonged to one of the police officers who confronted the gunman outside the temple.
The suspect, described as heavily tattooed, wore a white t-shirt and black military BDU pants. He also had ammunition pouches.
While the local police have labeled this attack "domestic terrorism," federal sources urge caution with that because the investigation is in its very early stages.
The working theory is that he acted alone. Local police are saying they'll have more information Monday morning at a 10 a.m. news conference.
Thanks for reading CBS NEWS.
Create your free account or log in
for more features.