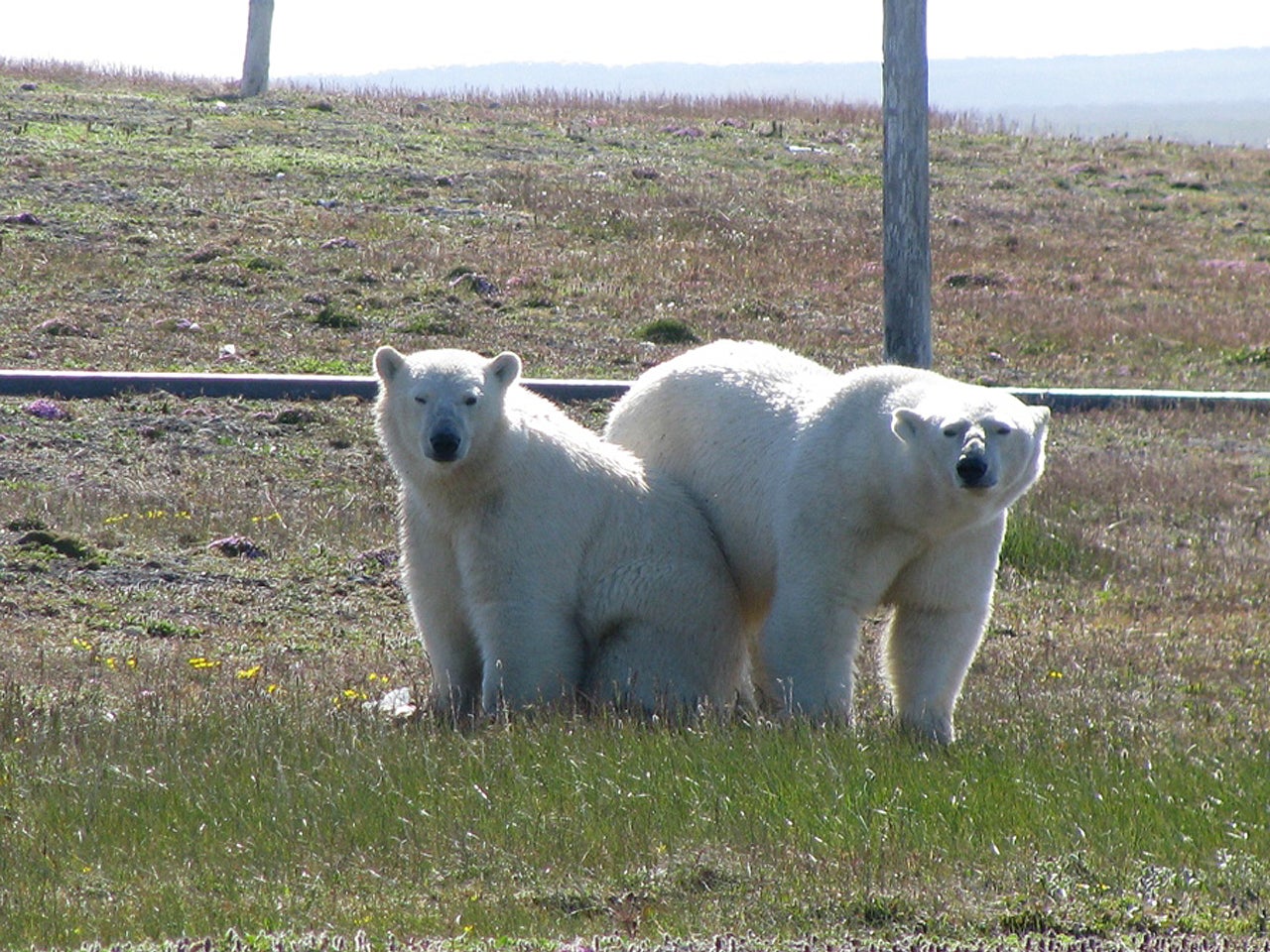 Polar bears trap Russian weather station staff
Two Russian meteorologists and their engineer have essentially become trapped and unable to carry out their research at a remote weather station along the country's north coast, because a group of polar bears have moved in next door.
The World Wildlife Fund says the two female weather scientists and their male engineer on Vaygach island have been unable to take the readings from the nearby sea that they are tasked with recording for several days and have effectively become besieged by the bears.
According to WWF, the bears set up camp next to the weather station and have been fighting over food, exhibiting aggressive behavior.
"They sleep near the houses," the meteorologist told WWF, adding that a pair of the huge mammals "recently grappled, fighting near the house."
The weather station does not have a perimeter fence, and the team inside is only equipped with flares to try and scare off bears. They have no weapons, and the flares have failed to convince the polar bears to seek lodging elsewhere.
WWF says the team is now waiting for Russian officials to bring them more substantial bear-scaring hardware, and according to the BBC, help is on the way. But it remained unclear, however, when that help would arrive, or what form it would take.
With the polar bears Arctic ice hunting grounds shrinking as the climate warms, there have been increasing bear-human encounters in recent years.
Thanks for reading CBS NEWS.
Create your free account or log in
for more features.