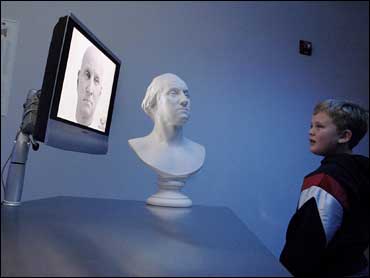 Piazza Points Finger At Clemens

Mike Piazza angrily accused Roger Clemens on Sunday of throwing at his head in the second inning of Saturday night's game at Yankee Stadium.
The New York Mets catcher was hit on the helmet by Clemens' pitch and had to leave the second game of the day-night doubleheader against the Yankees with a slight concussion.
Piazza was not in the starting lineup for Sunday night's Subway Series finale at Shea Stadium, and he will not travel to Atlanta for Tuesday's All-Star game.
"I don't want to say he intentionally hit me in the head, but I think he intentionally threw at my head," a groggy Piazza said. "There's no place for that in baseball."
Piazza scoffed at Clemens' claim Saturday night that the ball just got away from him.
"I have no respect or appreciation for his comments," said Piazza, who will stay home to rest during the All-Star break. "Roger Clemens is a great pitcher, but I don't have respect for him now at all.
"I could respect the fact of his throwing inside. Getting hit in the ribs and body are part of the game. But he has very good control; he only walked one guy (in 7 1-3 innings). If he knew he had to come up and hit the next inning, I think he would have been more careful. I think it was very much an intentional pitch."
Clemens, a five-time Cy Young award winner, was hit hard by Piazza in interleague games the last two years. Although the Yankees said Clemens tried to call Piazza after he was helped off the field, Piazza said Sunday that Clemens "had no remorse. But I'm flattered in a way because he feels the only way to get me out is to hurt me. I didn't accept a call last night, and I wouldn't if he called me now."
Clemens, who was not available for comment Sunday, threw inside to two Mets batters before hitting Piazza.
"We handed his lunch to him, so he threw at the first guy, threw at the second guy and hit the third guy," an enraged Mets manager Bobby Valentine said.
But Yankees manager Joe Torre reiterated on Sunday that Clemens' intent was only to throw inside.
"Roger knows what it takes for a pitcher to be successful, and that's to throw inside," Torre said. "His fastball's not straight. It's got a lot of movement and a lot of explosion. I think that had a lot to do with what happened."
Yankees bench coach Don Zimmer, hit in the head twice during his playing career in the 1950s and was once in a coma for 13 days after being beaned, said he got a "sick feeling" when Clemens hit Piazza.
B>"There's no doubt he was trying to pitch him tight," Zimmer said. "There's also no doubt that no one felt worse about it than Roger Clemens."
©2000 The Associated Press. All Rights Reserved. This material may not be published, broadcast, rewritten, or redistributed
Thanks for reading CBS NEWS.
Create your free account or log in
for more features.