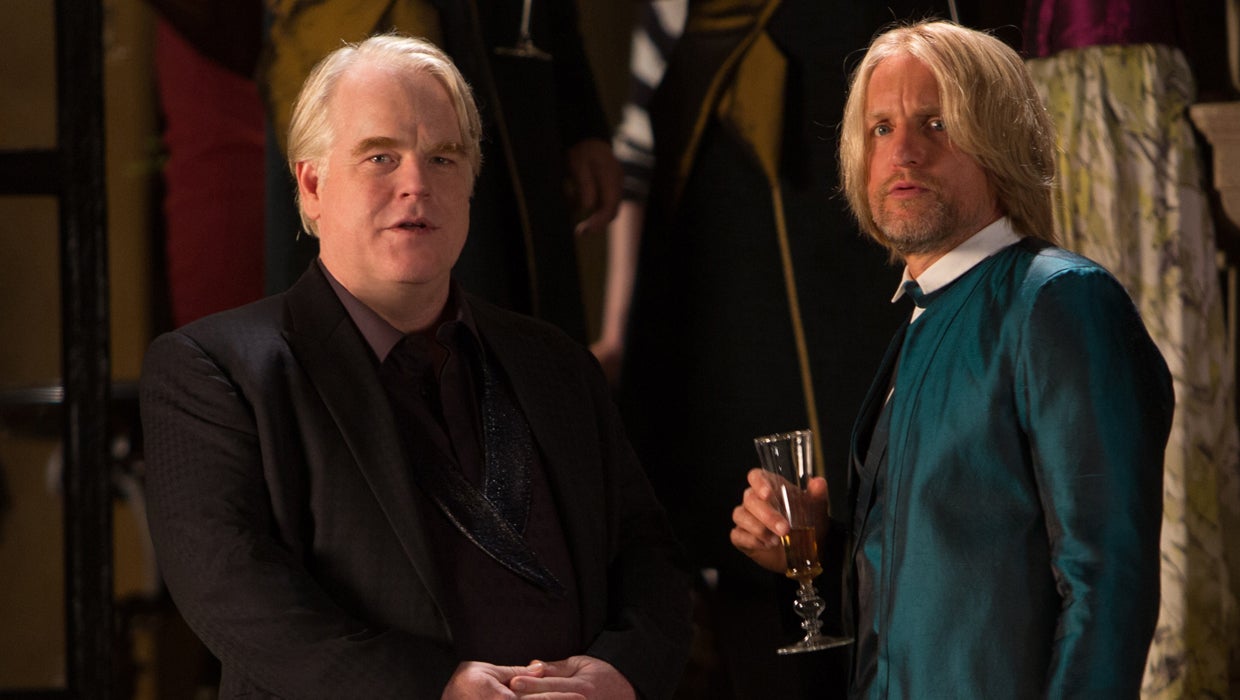 Philip Seymour Hoffman won't be replaced in "The Hunger Games" films
As Hollywood continues to reel from the news of Philip Seymour Hoffman's death, many were forced to consider how "The Hunger Games" film franchise would proceed without him.
Hoffman joined the series for last year's "The Hunger Games: Catching Fire" as head gamemaker Plutarch Heavensbee, and his character plays a part in the final two films.
Lionsgate, the studio behind "The Hunger Games" movies, released a statement Sunday that said: "Philip Seymour Hoffman was a singular talent and one of the most gifted actors of our generation. We're very fortunate that he graced our 'Hunger Games' family. Losing him in his prime is a tragedy, and we send our deepest condolences to Philip's family."
Hoffman is said to have largely wrapped his role in "The Hunger Games: Mockingjay - Part 1" and had seven days of filming left on "Mockingjay - Part 2." It's believed that the release dates for both films (Nov. 21, 2014, and Nov. 20, 2015) will not be affected.
"Words cannot convey the devastating loss we are all feeling right now," a statement from "Hunger Games" star Jennifer Lawrence, director Francis Lawrence, author Suzanne Collins and producers Nina Jacobson and Jon Kilik said. "Philip was a wonderful person and an exceptional talent, and our hearts are breaking. Our deepest thoughts and condolences go out to his family."
Many other stars also paid tribute to the actor on Twitter.
Hoffman was found dead Sunday in his New York City apartment of an apparent drug overdose. He was 46.
Thanks for reading CBS NEWS.
Create your free account or log in
for more features.