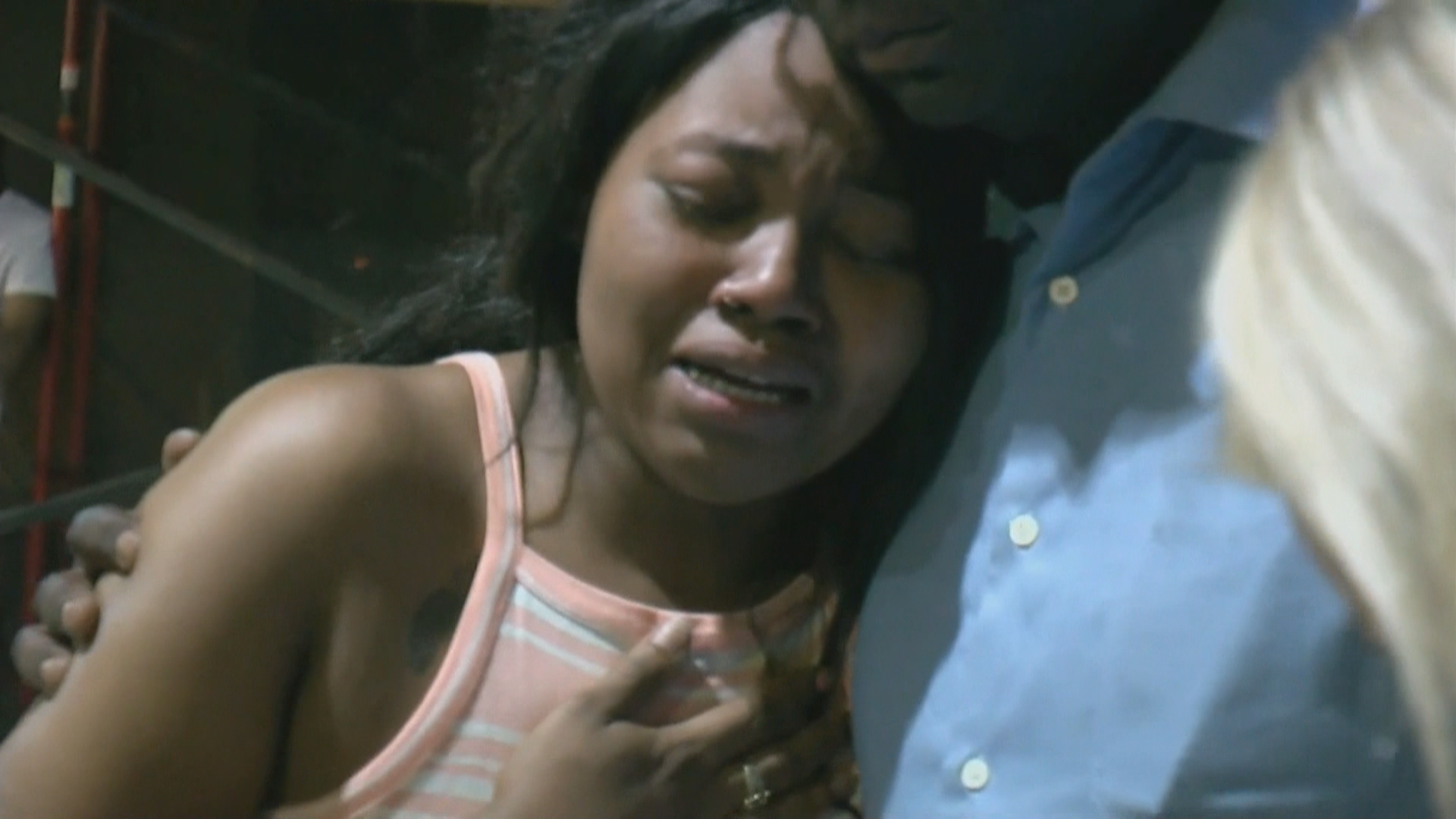 Victim's sister: Minnesota police shooting "modern day lynching"
Family and friends of Philando Castile -- a black man who was shot several times and killed by police during a traffic stop in Minnesota -- were united in grief and prayer outside Hennepin County Medical Center, where he died.
"It's just like we're animals. It's basically modern-day lynching that we're seeing going on, except we're not getting hung by a tree anymore - we're getting killed on camera," said his sister, Alize Castile.
The 32-year-old victim was Valerie Castile's only son.
"He did everything by the law and he died by the law," she said.
Castile's girlfriend, Diamond Reynolds, and her young daughter were in the car during the incident. Reynolds captured the aftermath of the bloody shooting on video from the passenger seat, live streaming as her boyfriend was dying next to her after she said a police officer fired four shots at him.
The video shows an officer's gun sticking through the window moments after shots were fired. Philando Castile is still wearing his seat belt, his t-shirt still soaked in blood.
"He's licensed to carry, he was trying to get out his ID and his wallet out of his pocket and let the officer know that the was - he had a firearm and he was reaching for his wallet and the officer just shot him in his arm," Reynolds said.
The St. Anthony police officer sounds distraught, while holding them at gunpoint.
"I told him not to reach for it. I told him to get his hand off it," he's heard saying in the video.
"You told him to get his ID sir, his driver's license. Oh my God, please don't tell me he's dead," Reynolds responds.
Reynolds continued to live stream even as she was being detained.
"It's shocking. You know, it's not something that occurs in this area, often," said Sgt. Jon Mangseth of the St. Anthony Police Department.
Witnesses saw Castile laying in the road, where uniformed personnel appeared to be performing CPR. Castile's mother told CBS Minnesota he died at Hennepin County Medical Center Wednesday night.
The shooting death of Castile marked the second time a black man was killed by police in an encounter caught on video in the same week. On Tuesday, Baton Rouge police shot and killed Alton Sterling in Louisiana, which is now being investigated by the Justice Department.
Thanks for reading CBS NEWS.
Create your free account or log in
for more features.