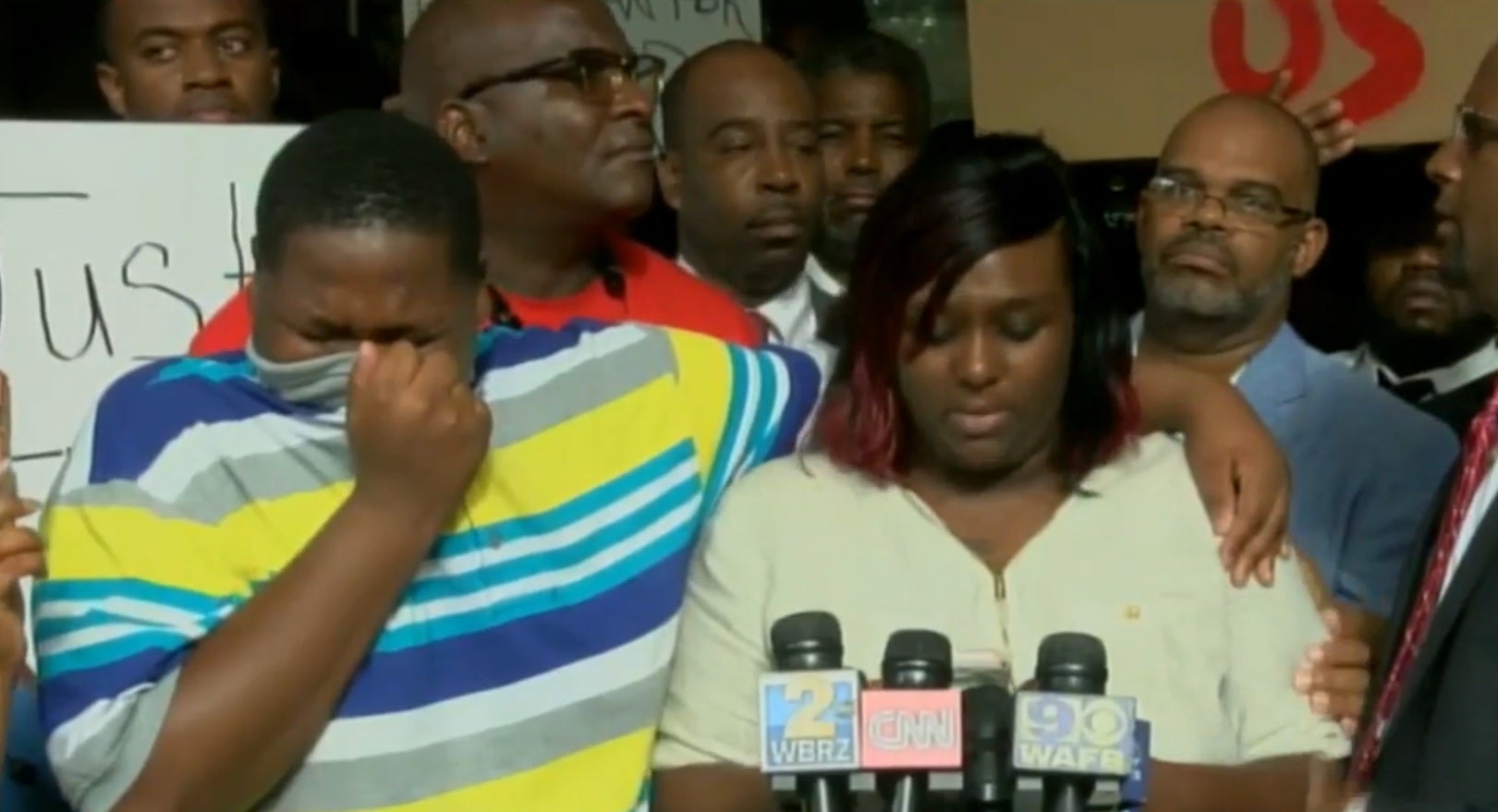 Alton Sterling's son in tears after shooting by Baton Rouge police
BATON ROUGE -- The son of a man who was shot and killed by police in Baton Rouge Tuesday morning broke down in tears as his mother spoke at a press conference Wednesday.
Cameron Sterling sobbed into his shirt before turning into the arms of a family member.
"I want my dad," he could be heard saying as his mother, Quinyetta McMillon, excoriated the officers who shot his father, Alton Sterling.
"The individuals involved in his murder took away a man with children who depend upon their daddy on a daily basis," Quinyetta McMillon said. "My son is not the youngest, he is the oldest of his siblings. He is 15 years old. He had to watch this as this was put all over the outlets."
"As some may know, Alton sold CDs, and was doing just that, not bothering anyone. And had the consent of the store owners as well," McMillon said.
Officers Blane Salamoni and Howie Lake II have been placed on paid administrative leave as the shooting is being investigated by federal authorities. Salamoni has been with the Baton Rouge Police Department for four years, and Lake has been on the force for three years, according to police.
Sterling died early Tuesday outside a convenience store where he was selling CDs. Authorities say he was confronted by police after an anonymous caller said he saw a man threaten someone with a gun. In a cellphone video taken by a community activist, two officers appeared to have Sterling pinned to the ground. Gunfire erupted moments after someone yelled, "He's got a gun! Gun!"
Sterling was pronounced dead at the scene.
Thanks for reading CBS NEWS.
Create your free account or log in
for more features.