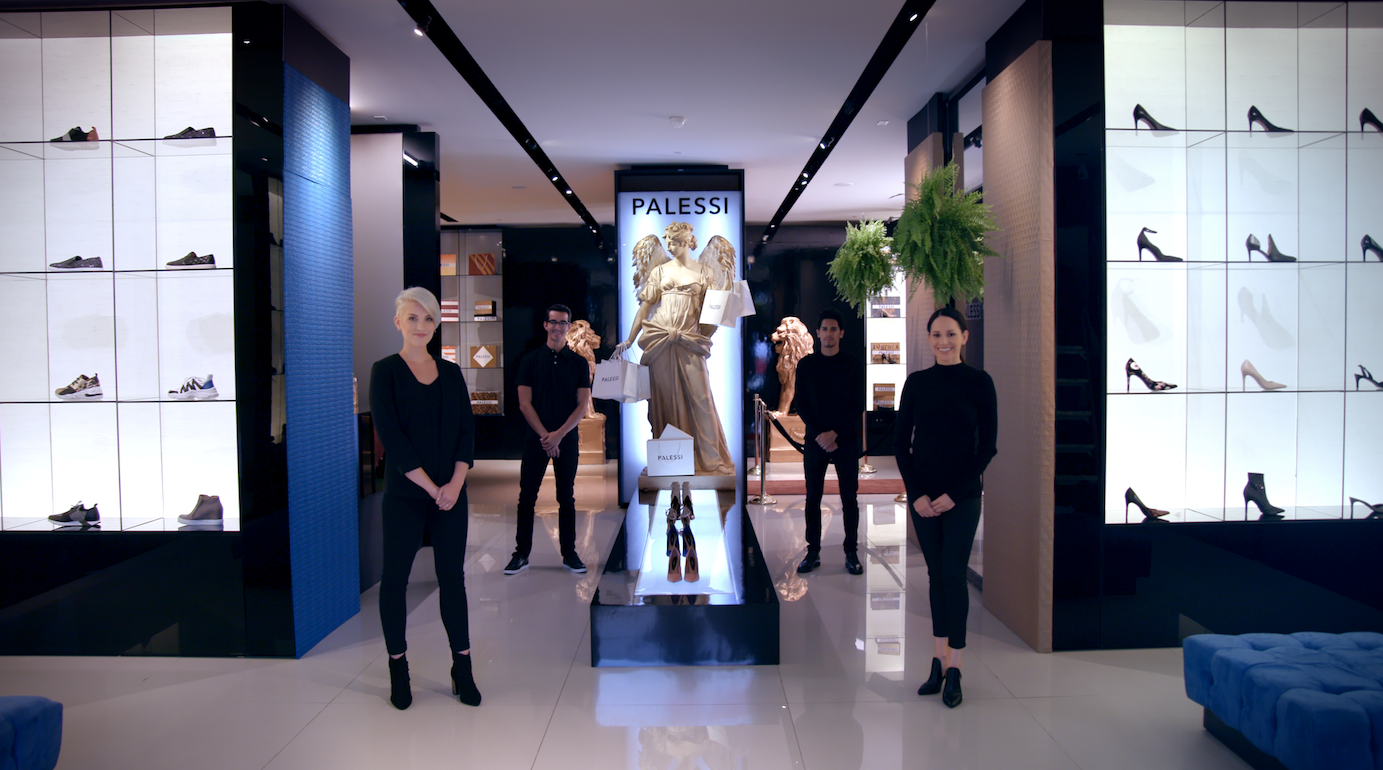 Payless sold discount shoes at luxury prices — and it worked
Payless Shoesource pranked VIP shoppers into paying markups of up to 1,800 percent for the bargain retailer's shoes as part of a viral advertising campaign designed to shift consumers' perceptions of the brand. Creating a fake luxury brand — Palessi — Payless built a temporary store and filled it with fashionistas.
So-called fashion influencers – essentially trendsetters that regular consumers look to for style cues — paid up to $645 for footwear that usually retails for between $19.99 and $39.99, the company said. The fashion insiders were captured remarking on the quality of the shoes' design and fabrication – before being told who had made them.
"It's just stunning. Elegant, sophisticated," one shopper said of a stiletto heel at the fake store's launch party.
"I can tell it was made with high-quality material," said a man perusing a pair of leather sneakers.
Payless enlisted advertising agency DCX Growth Accelerator to create the fake luxury store — replete with a statue and gold mannequins — and invited 60 influencers, recruited from the street and social media, to the made-up brand's launch party last month in Los Angeles, California.
Shoppers were told they'd receive between $100 and $250 in compensation to attend a market research event at an upscale mall in Santa Monica.
DCX Chief Creative Officer Doug Cameron said he played around with the letters in Payless to produce other store name contenders, including Elypass, which he said sounded like "a hipster store you might find in Brooklyn." Ultimately the agency decided to piggyback off the cachet of Italian design.
"We said let's give the campaign a handle, something creative that will be stickier, that an upscale retailer would really do," Cameron said. "I went on Wikipedia and looked up a list of Italian family names and saw Alessi, and added a 'P' to that. We also created a website around Palessi because we figured people would Google it."
Influencers were stunned upon learning the shoes were from Payless.
"Shut up! Are you serious?!" a shopper exclaims in one of three spots that will air on cable networks through the holiday season.
The shoppers got their money back, but were allowed to keep the shoes.
Sarah Couch, Payless's chief marketing officer, said the campaign aimed to remind shoppers that Payless strikes the right balance of stylistic relevance and affordability.
Cameron said the intention was to bring the brand back to its roots of appealing to the pragmatic American consumer. He said Payless had recently gone off track in an era of "aspiration inflation."
"We interviewed all these consumers who said they loved great styles but resented the elite prices that people would pay for industry fashion brands. We had an interesting opportunity to take a cultural position and said, 'Let's have Payless gently make fun of all of that and go back to this pragmatist position in culture.' That seems to have tapped a nerve."
He said the stunt indicates how powerful branding is in today's society. "The right cultural codes can completely transform the perceived value of just about anything," he said.
Thanks for reading CBS NEWS.
Create your free account or log in
for more features.