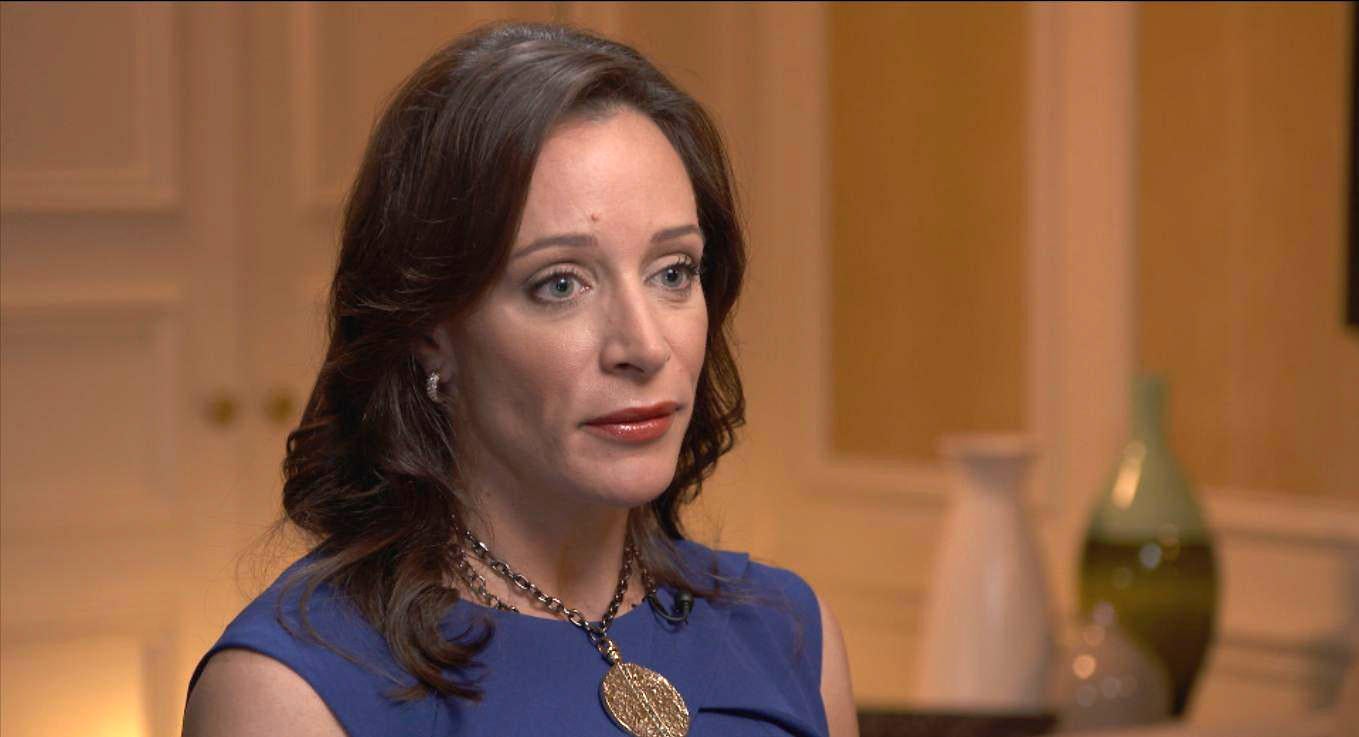 Paula Broadwell: "Why shouldn't I be able to go on?"
Paula Broadwell is speaking out in her first national television interview since we learned of her affair with former CIA director and retired General David Petraeus. The former military intelligence officer told "CBS This Morning" co-host Norah O'Donnell that she has no ill will against Petraeus, but just wants to move on with her life and career.
"I've been strongly advised to not talk to the press, and I understand that. Sometimes it's better to remain silent. I've had that philosophy for the last five years," Broadwell said. "But I – I've reached a point where I feel like, 'You know what? I need to fight back for my life.'"
"You want to move on," O'Donnell said.
"It's time to move on," Broadwell said.
But moving on has been difficult for Paula Broadwell.
Broadwell and Petraeus admitted to an extramarital affair in 2012. Prosecutors found that Petraeus mishandled classified information while Broadwell was writing his biography "All In."
Petraeus pleaded guilty last year in federal court to "unauthorized removal and retention of classified documents." He was fined $100,000 and remains on probation. Broadwell was never criminally charged.
"Do you think he should be allowed to serve in a top-level post in the Trump administration?" O'Donnell asked.
"Norah, I think he's unequally qualified for many positions, but that's not my position to say. I think the president-elect would have to decide and members of the Senate," Broadwell said. "As I woke up to the news, you know, it was a bit of a shocker that he was being considered for a Cabinet position, and I was -- I was both shocked that I'm still in this tenuous position, and yet happy because I think he should be able to go on with his life. He's earned it, and so should his family. But then it begged the question of, 'Why shouldn't I be able to go on?'"
She served 21 years in the U.S. military and 13 years in the Army Reserves. After the affair, she was demoted from lieutenant colonel to major, lost her top secret security clearance and recently received a formal reprimand. Petraeus found out in January that he won't face any military discipline.
"What is your status now with the U.S. Army?" O'Donnell asked.
"I am waiting for my resignation paperwork to be approved," Broadwell said.
"And when do you expect that to happen?" O'Donnell asked.
"Well, I'd love a Merry Christmas present," Broadwell said, laughing. "But I don't know... I thought earlier this year when David Petraeus was pardoned, for lack of a better word, that I would hear something soon. And so, it's 10 months later and I'm hopeful that the end is here."
What she really wants is equality, she said. While Petraeus has seen new opportunities, Broadwell said she's been denied them, including a position at a prominent bank.
"So I think I was qualified for this position. But I was told by the military recruiter that it would be front page news if I got hired at the bank, and the bank wouldn't want to deal with that," Broadwell said.
"If the bank hired Paula Broadwell?" O'Donnell asked.
"Exactly. And I realized that's probably true, but it was hard to stomach at the time," Broadwell said. "I have a degree from the University of Denver in international conflict resolution. I have a degree from Harvard in public policy."
"You're a West Point graduate," O'Donnell said.
"I went to West Point undergraduate. Sometimes I try to forget those days, but I'm also very proud of it and it's shaped the person I am," Broadwell said. "It's shaped me into a fighter, which is why I'm fighting to take back my own narrative and my life. But I also believe, on principle, I've got something to offer the world and I'm not a benchwarmer. That's not my personality. Put me in, coach."
Senators from both parties have expressed support for Broadwell. Democrat Claire McCaskill told the political website The Hill, "there shouldn't be two standards." Republican Lindsey Graham has been a vocal supporter of Petraeus.
"She wasn't convicted of anything. No one's ever brought charges against her. I think she should be treated fairly in terms of, you know, what they did," Graham said.
Still, Broadwell said the uncertainty over her future has made for some very difficult years.
"What has this been like for your family?" O'Donnell asked.
"Well, they've been incredibly supportive, and I frankly owe my life to my husband and my children. They know I made a mistake and that it hurt daddy. And what I talk about with them is that when you make a mistake, you acknowledge it. Yet you don't dwell on it. And you need to move forward at some point," Broadwell said. "So we apply that mantra in pretty much everything in our household."
"But have you been able to move forward professionally?" O'Donnell asked.
"Not on the path that I had planned for myself or hoped for. But I'm hopeful, Norah. I think -- I think time heals everything. And I -- you know, I'm wiser now. I'm humbler now… But I'm always proud to be an optimist," Broadwell said.
Broadwell said the Justice Department has notified her it doesn't intend to file criminal charges. Before CBS News learned of her military reprimand, the Army sent us a statement, saying it evaluates "all allegations of misconduct on a case-by-case basis, and determines what type of disciplinary or administrative action is appropriate in a particular case based on the facts and circumstances of that case."
Broadwell founded an organization called the Think Broader Foundation to target what she sees as social and gender bias in the media.
Thanks for reading CBS NEWS.
Create your free account or log in
for more features.