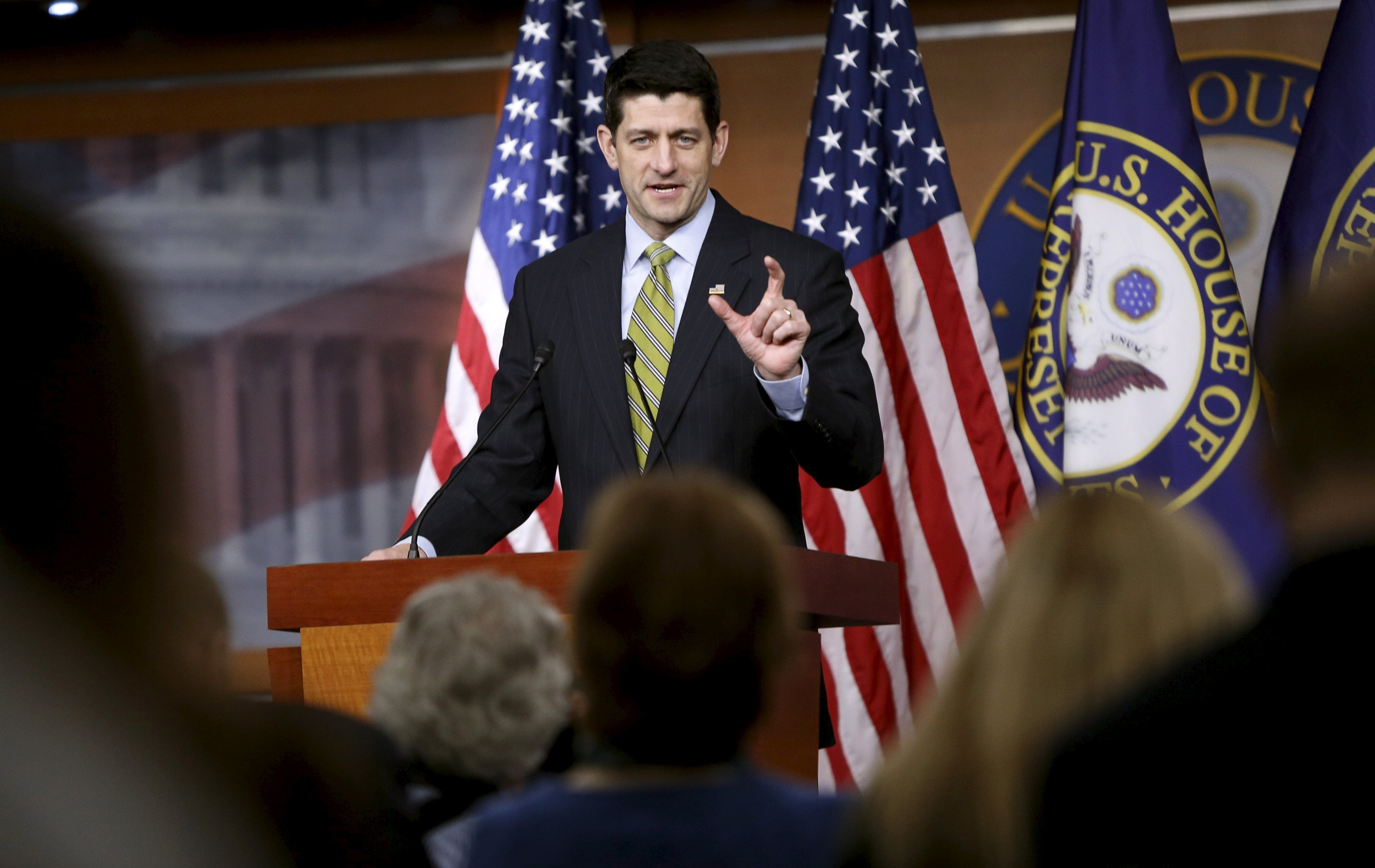 Paul Ryan: "More likely" now that Republicans will have open convention
Following Donald Trump's avalanche of victories in recent weeks, and the continuing opposition posed by Ted Cruz and John Kasich, House Speaker Paul Ryan is acknowledging the increasing chances that the party will be facing an "open convention" in Cleveland come July.
"Nothing's changed, other than the perception that this is more likely to become an open convention than we thought before," Ryan told reporters Thursday. "So we're getting our minds around the idea that this could very well become a reality, and therefore those of us involved in the convention need to respect that."
Ryan, who said that he hadn't known when taking on the role of House speaker that it required him to co-chair the party's convention, promised to be "neutral" when overseeing the delegate summit.
"My goal is to be dispassionate, and to be Switzerland," he said, adding that he would "make sure that the rule of law prevails."
Of Trump's prediction earlier this week that "you would have riots" if a contested convention occurred, Ryan condemned the thought was an "unacceptable" one.
"Nobody should say such things in my opinion because to even address or hint at violence is unacceptable," he said.
"This is a democratic process," Ryan continued. "The Republican primary voter is going to make this decision on who our nominee is going to be. If the person doesn't get sufficient delegates then it goes to the convention, and the delegates make that decision...I'm going to respect that process. So it isn't my place to say who the nominee is or what."
The House speaker took care, however, to warn against anyone that aims to "disfigure conservatism."
"If anybody -- not just Donald Trump -- if anybody is out there representing the Republican party in ways that we believe disfigure conservatism or do not portray what our views and principles are, I as a party leader and others as well have an obligation from preventing our principles from being distorted," he said.
Ryan, who served as Mitt Romney's running mate in 2012, also dismissed rumors of a possible presidential run in his future.
Responding to former House Speaker John Boehner's assertion earlier this week in Florida that he would vote for Ryan if he decided to run.
"I saw Boehner last night and I told him to knock it off," Ryan told reporters, admitting that he "used slightly different words."
The nominee, he said, is "not going to be me."
"It should be somebody running for president," Ryan added. "I made a decision over a year ago not to run for president."
Thanks for reading CBS NEWS.
Create your free account or log in
for more features.