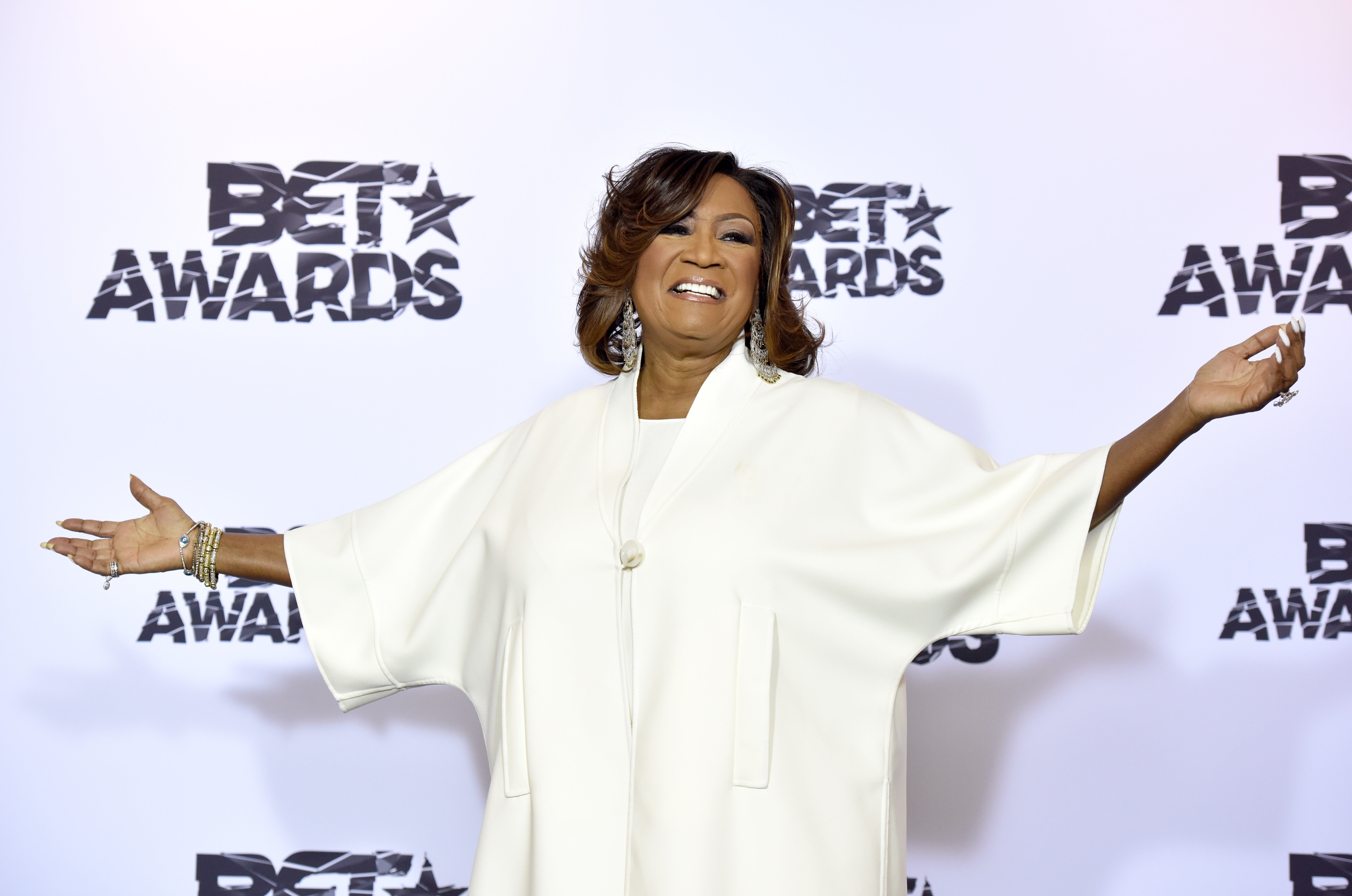 Patti LaBelle on why she takes lung cancer personally
Patti LaBelle has used her voice to sing soul since the 1960s, but now the diva wants to use it to talk about lung cancer. LaBelle's two sisters died from the disease in the early 1980s, and now the singer is partnering with the American Lung Association to raise awareness about lung cancer and how it affects women in particular.
LaBelle talked to CBS News about her career, her passion for cooking and why lung cancer is personal for her.
Tell me more about your partnership with the American Lung Association.
I'm a spokesperson for the Lung Association. I've been touched by lung cancer in my life. My two sisters died in their early 40s and my choir director died of lung cancer. So many people die because it's one of the number one cancer killer in women and we don't know much about it and we want to start supporting the Lung Force Initiative.
It must have been really challenging when your sisters passed away.
Yes, well, they were diagnosed with lung cancer and within a year they both died. It took me out. I was very shocked because I didn't know what lung cancer was and how many women [the disease] takes.
You kicked off your career in the '60s and you're still in the news a lot and so well-loved. You were a BET honoree at the end of last year. What do you think keeps you so relevant?
I don't really know. I think it's because I know that there's somebody out there better than me and I don't take things for granted. I've been an honest performer for 52 years and it's a blessing.
You look so young and your voice has also remained so powerful. What's your secret?
It's God. Somebody bigger than you. You know, I pray every day and I do believe that I'm here for a reason. One of the reasons would be to speak on this initiative on lung cancer.
How did you move past that tragedy?
I was touring a lot and work kept my mind off of the tragedy.
I think a lot of your fans were surprised when you took part in "American Horror Story: Freak Show." What was that like for you? Would you do it again?
I would love to do it again. I wouldn't like to go out that way again and be killed, but it was a wonderful time. I enjoyed that very much.
How did you connect with Ryan Murphy for that show?
Actually, he called my manager and said they were very interested in me having for a part in their show. Of course, my manager told me and I said, "Of course, yes." So that was an easy yes.
Your sweet potato pies were all anyone could talk about in the fall, especially with the viral video a young man, James Wright, made about them. You also sell cakes at WalMart. Did you grow up in a family that loved food? What made you decide to create a baked goods line?
I've been cooking all my life and there are three cookbooks that I have. Some are recipes from my mother and father and I just wanted to share them.
Is sweet potato pie your signature dish?
I think it's one of them. It's a good one.
I saw that you and James baked your pie together. Was he completely starstruck when he met you?
I think so. I was very happy to meet him -- very happy
What other projects are you working on?
A new recording project -- an album that should be out possibly before the year is up -- and I'm touring.
Thanks for reading CBS NEWS.
Create your free account or log in
for more features.