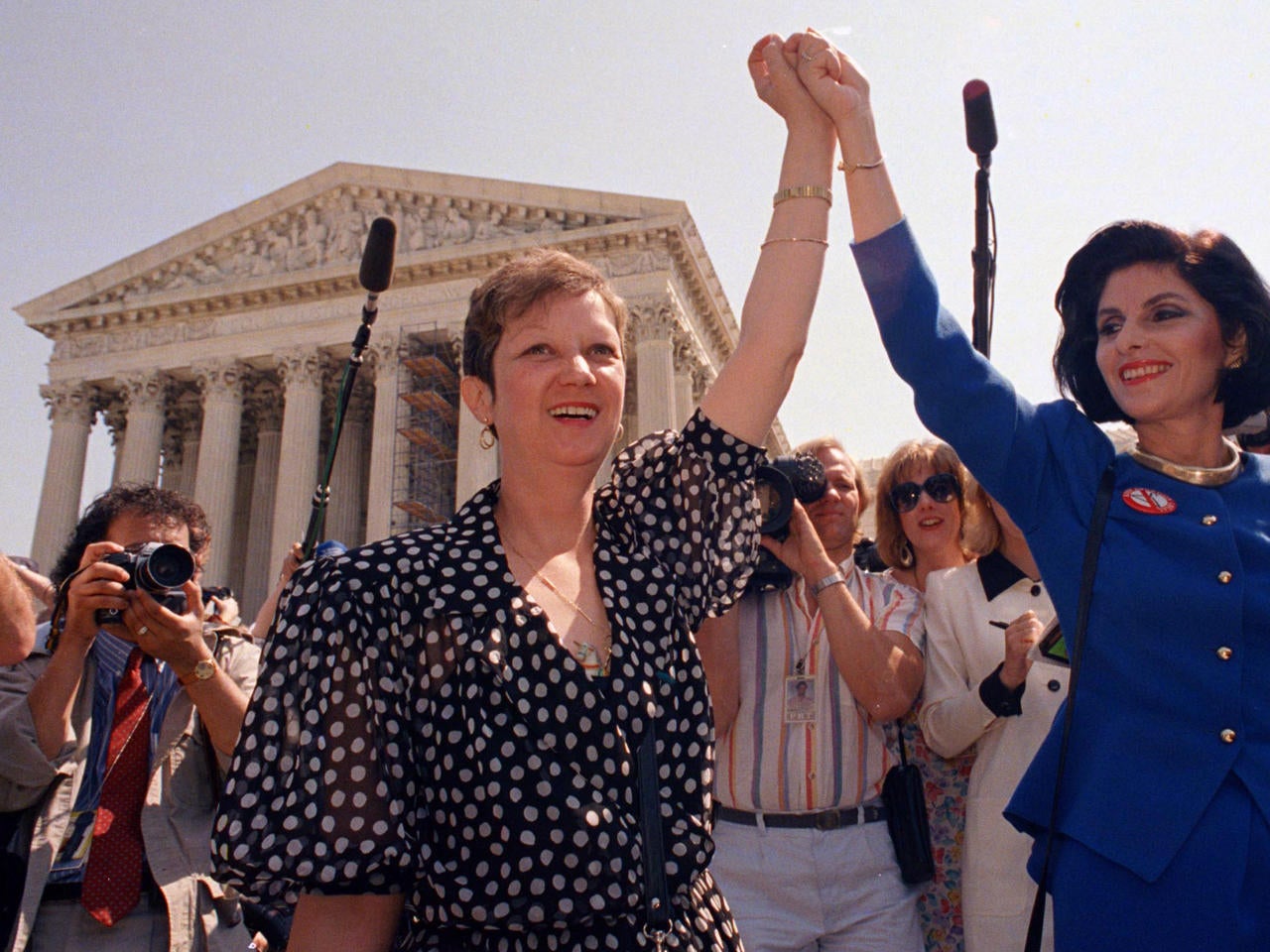 Passage: The name behind Roe v. Wade
It happened yesterday … the passing of a woman who did nothing less than change the course of American history.
Norma McCorvey died yesterday at an assisted living center in Katy, Texas, of heart disease.
And while the name might not ring a bell, it was under the pseudonym "Jane Roe" that McCorvey became involved in one of the most far-reaching lawsuits of the 20th century: Roe v. Wade.
"We must link, arm in arm, to protect and uphold the right to safe and legal abortion," she said at a press conference.
McCorvey was a 22-year-old unwed mother when she became pregnant again in 1969. Abortion was illegal in Texas, so she filed suit against the state, which was represented by Dallas County District Attorney Henry Wade.
Roe v. Wade made it all the way to the U.S. Supreme Court, which issued its decision on January 22, 1973, legalizing abortions in a landmark ruling.
By then, McCorvey had already given birth and put her daughter up for adoption. But the law gave millions of women the "right to choose."
As for McCorvey, she later underwent a religious conversion, and would ultimately regret her earlier position.
"I'm on what I call the right side of the movement now, because I'm fighting for life, instead of death," she told an interviewer later in life. When asked if she thought Roe v. Wade would be overturned, she replied, "Yes, I hope so."
The law has been a flashpoint ever since, and is sure to be front and center next month, when confirmation hearings begin for President Trump's Supreme Court nominee Neil Gorsuch.
Norma McCorvey, forever immortalized as Jane Roe, was 69.
Thanks for reading CBS NEWS.
Create your free account or log in
for more features.