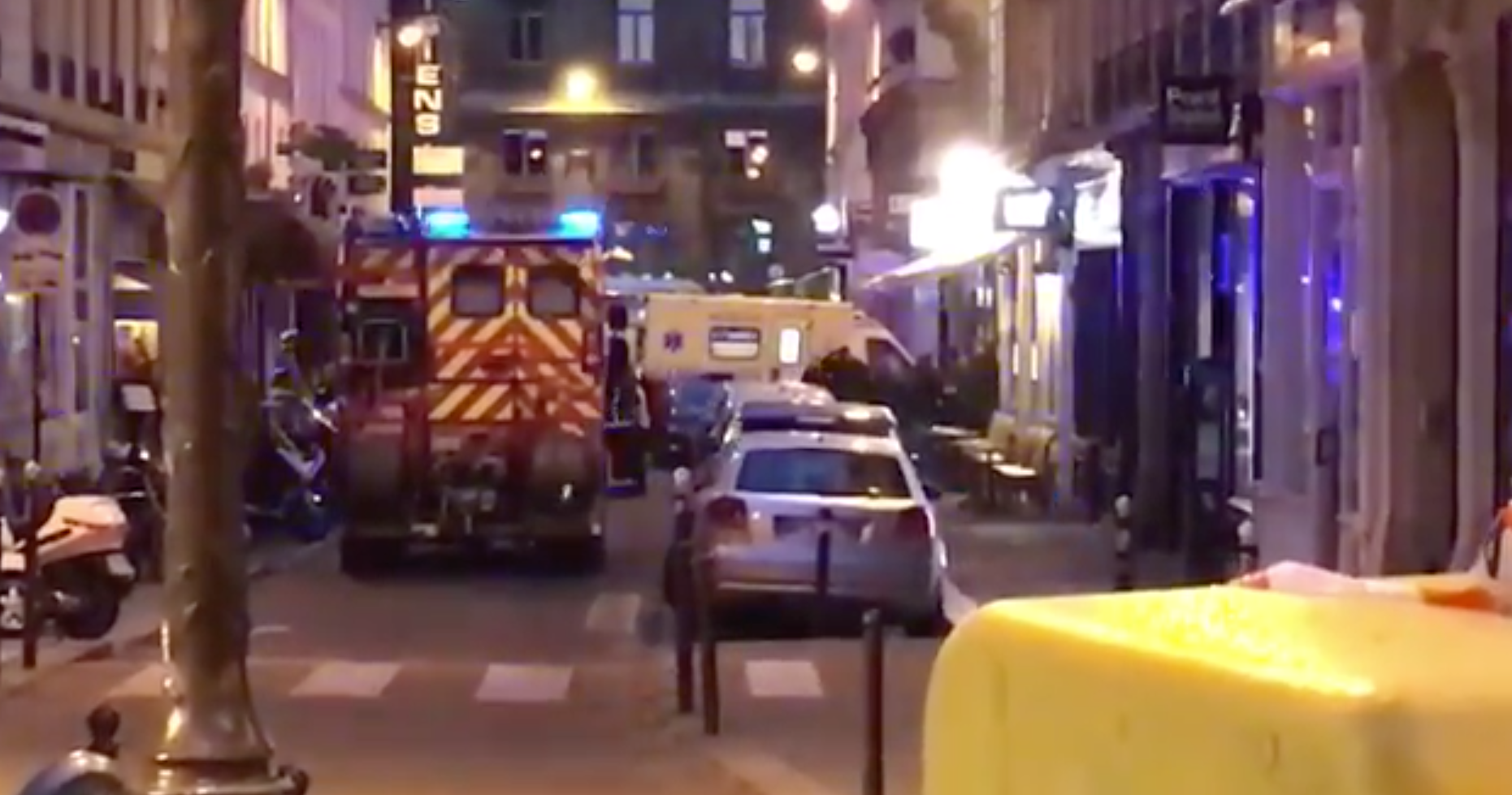 Paris stabbings leave 1 dead, 4 injured; suspect fatally shot by police
A knife-wielding man stabbed several people in Paris on Saturday before he was shot and killed by police, authorities said. Local police said four people were wounded and one victim was killed in the attack near the city's famed Opera Garnier.
France's interior minister, Gerard Collomb, identified the person killed as a 29-year-old man.
"I would first like to salute his memory. Once again, it is the youth of France that has been hit tonight," Collomb said early Sunday.
He said the four people injured were recovering and "out of danger" and that authorities were working to identify the suspect along with anyone who may have helped him.
Paris prosecutor Francois Molins said witnesses reported that the suspect shouted "Allahu Akbar," which is Arabic for "Allah is the greatest." Molins said the anti-terrorism section of the prosecutor's office was handling the investigation.
The Islamic State of Iraq and Syria's (ISIS) Aamaq news agency said in a statement early Sunday that the suspect was one of their "soldiers." They said he carried out the attack in response to the group's calls for supporters to target members of the U.S.-led military coalition squeezing the extremists out of Iraq and Syria.
The statement did not provide evidence for its claim or details on the assailant's identity.
France's military has been active in the coalition since 2014, and ISIS adherents have killed more than 200 people in France in recent years, including the 130 who died in the coordinated November 2015 attacks in Paris.
President Emmanuel Macron tweeted Saturday expressing condolences to victims and saying France will not cede to "enemies of freedom." "France is once again paying the price of blood, but will not cede an inch to enemies of freedom," Macron tweeted.
Saturday's attack occurred near many bars and theaters, as well as the opera. Video posted to social media showed police surrounding a man lying on the ground as bystanders in the area frantically fled the scene.
Witnesses said they watched the suspect run toward police as he yelled, "Kill me or I'll kill you!"
France's BFM television interviewed an unnamed witness in a restaurant who said a young woman was at the entrance when "a man arrived and attacked her with a knife." A friend came to her aid and the attacker left, "hitting on all the doors, all the shops," the witness told BFM. He turned onto another street, and everyone scattered, the witness said.
"I was having a drink with friends and we heard a boom," a witness named Gloria, who had been in a nearby bar, recounted on Saturday night. She said she went outside to see what happened and "I saw a guy lying on the ground."
Another witness described leaving the opera house and being told to go back inside because of the attack.
CBS News' Elaine Cobbe and Karine Barzegar contributed to this report.
Thanks for reading CBS NEWS.
Create your free account or log in
for more features.