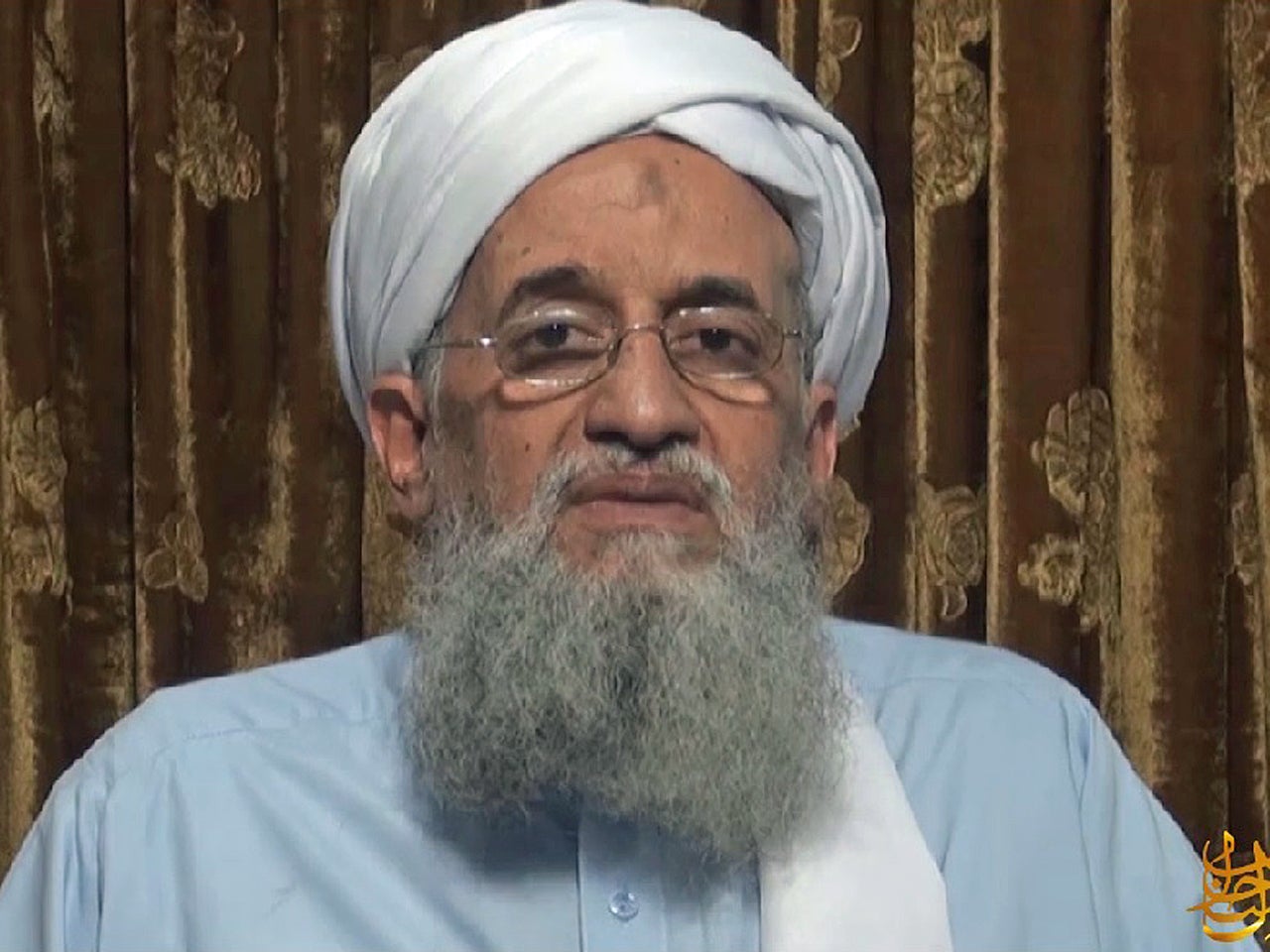 Overshadowed by ISIS, al Qaeda claims expansion
NEW DELHI -- Al Qaeda has expanded into India, the leader of the terror group said in a video released Thursday, vowing that its militants would bring Islamic law to the entire subcontinent and "wage jihad against its enemies."
At least three Indian states with large Muslim populations have been put on alert in the wake of the video's release, local TV stations reported, though there was no indication of an increased security presence.
The new group "is the fruit of a blessed effort of more than two years to gather the mujahedeen in the Indian subcontinent into a single entity," al Qaeda chief Ayman al-Zawahri said in the video.
While his comments raised concerns in India, al-Zawahri's message seemed largely directed at his own rivals in the international jihad movement, and with raising al Qaeda's profile in the wake of repeated successes by the Islamic State of Iraq and Syria (ISIS) militant group.
Al Qaeda has been increasingly overshadowed by ISIS, whose fighters have captured wide swaths of Syria and Iraq and recently executed two American journalists.
Al Qaeda "is struggling for its legitimacy in the eyes of the radicalized Muslim world," said Ajai Sahni, a top Indian security analyst with the New Delhi-based Institute for Conflict Management.
"Osama bin Laden has been killed and (al Qaeda's) entire top leadership, apart from Zawahri and a few others, one by one have been decimated by the American drone attacks," he said.
CBS News terrorism consultant Jere Van Dyk agrees, saying the announcement by al-Zawahri really "is not new."
"There are already underground jihadi movements in India, Kashmir and elsewhere in India, which has a larger Muslim population than Pakistan," says Van Dyk, who describes the move more as "an attempt to compete with" ISIS, and to "garner publicity."
While al-Zawahri's statement referred to the "Indian subcontinent" - a term that most commonly refers to India, Pakistan, Bangladesh and Nepal - his comments were widely seen as directed at India, a largely Hindu nation with a large Muslim minority.
Al-Zawahri said the group, Qaedat al-Jihad in the Indian subcontinent, would fight for an Islamic state and laws across the region, "which was part of the Muslims' territories before it was occupied by the infidel enemy."
The leader of the new group, Essam Omar, said in an audio recording released with the video, that Jews and Hindus - who he referred to as "apostates of India" - "will watch your destruction by your own eyes."
Fighters will "storm your barricades with cars packed with gunpowder," Omar said, decrying what he called the region's "injustice toward Muslims."
Until recently, India had largely seen itself as beyond the recruiting territory of international jihadists like al Qaeda. Over the past few months, however, ISIS has grown in prominence in India, and is increasingly believed to be gaining followers here. Last month, an Indian engineering student who had traveled to Iraq with friends, and who was thought to have joined the Islamic State, was reported killed.
Indian Home Minister Rajnath Singh met Thursday morning with top security and intelligence officials to discuss the threat.
A spokesman for India's ruling Bharatiya Janata Party said the statement was "a matter of serious concern. But there is nothing to worry about. We have a strong government at the federal level."
India, though, has a notoriously underfunded and ill-trained security infrastructure. In 2008, a small group of Pakistani militants attacked Mumbai, India's financial hub, effectively shutting down the city for days and killing 166 people.
New Delhi has also waged a long-running insurgency war in Kashmir, India's only majority-Muslim state, with militants fighting to bring independence to the Himalayan region or join it to neighboring Pakistan. The fighting has left thousands of people dead.
Thanks for reading CBS NEWS.
Create your free account or log in
for more features.