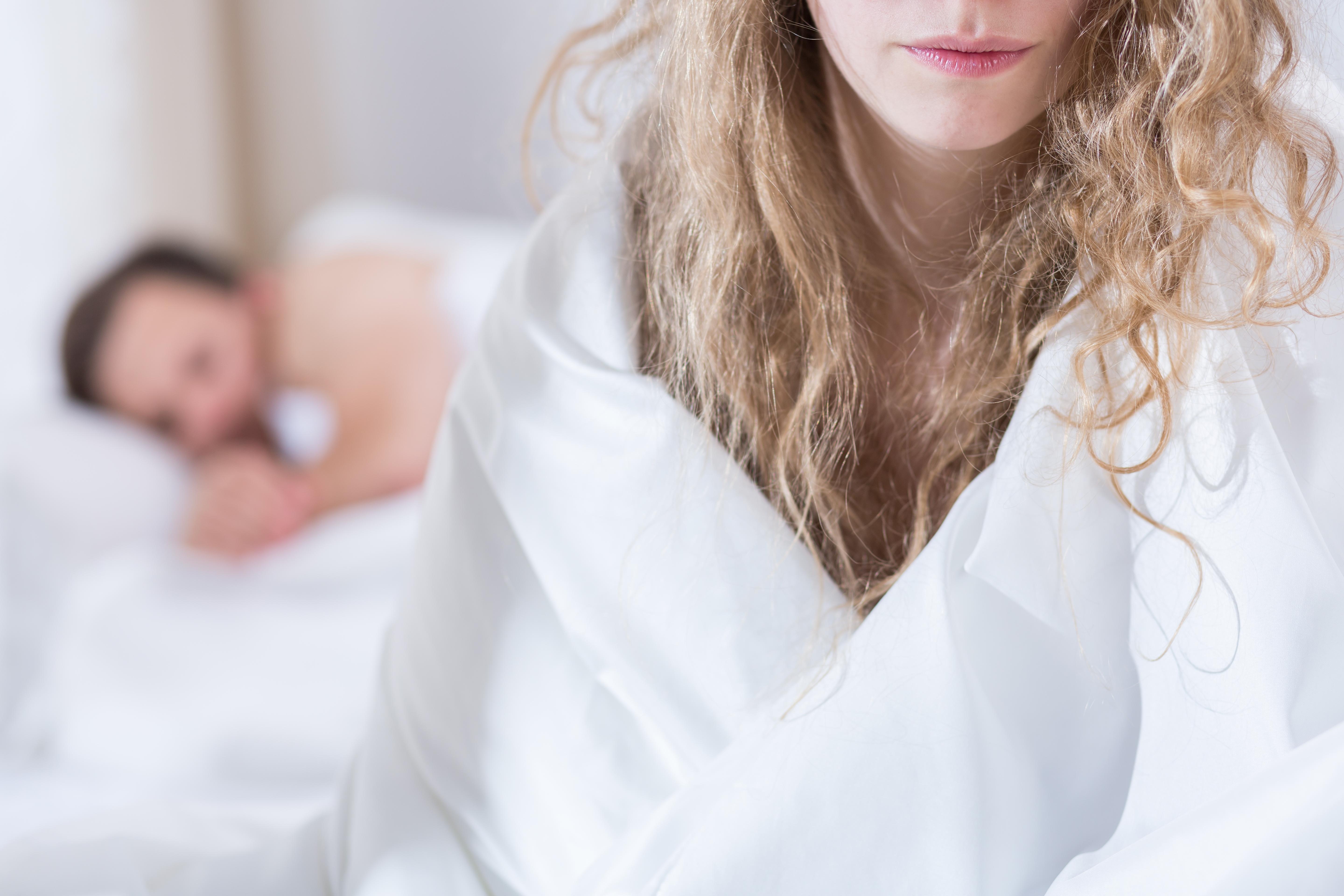 Study seeks answers to the "orgasm gap"
In what may come as no surprise to many, a recent study finds straight women have fewer orgasms than men or lesbian or bisexual women.
The report, published in Archives of Sexual Behavior, surveyed more than 52,000 people in the U.S. to explore what's referred to as the "orgasm gap" between genders and different sexual orientations.
The results revealed that the proportion of people who said they usually or always experienced orgasm during sexual intimacy varied widely. Ninety-five percent of heterosexual men said they do, compared to just 65 percent of heterosexual women.
Among other groups, the numbers ranged from:
89 percent of gay men
88 percent of bisexual men
86 percent of lesbian women
66 percent of bisexual women
The authors note that while previous research has established that straight men are much more likely to achieve orgasm than straight women, there hasn't been much data comparing those of different sexual orientations.
"We have a very large sample of gay, lesbian, and bisexual men and women who were recruited in the same way as the heterosexual participants. This is very rare," lead researcher David Frederick, PhD, assistant professor in Health Psychology at Chapman University, told CBS News. "This allowed us to look at whether there are multiple orgasm gaps — the gap between men and heterosexual women, but also lesbian women being less likely to orgasm than men but more likely to orgasm than heterosexual women."
Frederick said one of the goals of the study was to "focus on what lesbian women might be doing differently than heterosexual couples to see if that might help identify ways to close the orgasm gap."
While the authors note that lesbian women are in a better position to understand how different behaviors feel for their partner — such as clitoral stimulation — and how that builds toward orgasm, one behavior led to more satisfying sexual encounters almost across the board. Heterosexual women, lesbians, bisexual women and gay and bisexual men were more likely to orgasm when they received oral sex. Only in straight men was there no link detected between oral sex and frequency of orgasm.
Frederick said these findings were unsurprising. "What did surprise us, however, is how few men and women actually routinely have oral sex," he said. "Fewer than half of people usually to always incorporate oral sex into their sex lives. Only 25 percent of women who rarely orgasm usually-always receive oral sex."
More oral sex, and sex that lasts longer — from start of kissing to end — were the best predictors of women's likelihood of orgasm, along with deep kissing and genital stimulation, the results showed.
These findings affirm previous research that many women have difficulty achieving orgasm from intercourse alone.
Other behaviors linked in the study to a greater number of orgasms in women include:
Asking for what they want in bed
Praising their partner for something they did in bed
Wearing sexy lingerie
Incorporating more variety into their sex life, including date nights, massages, and light S&M
Engaging in "sexy talk" or expressions of love during sex
"There's an avalanche of advice and orgasm tips in magazines and books," Frederick said. "We wanted to look at dozens of different behaviors couples do and see which ones really are mostly strongly related to orgasm frequency."
The researchers say there are a number of societal and evolutionary ideas around why the orgasm gap exists. For example, stigma against women expressing their sexual desire, coupled with the pressure on men to take an active role during sex, can prevent meaningful communication and limit the couple's engagement of behaviors that are most likely to elicit female orgasm.
Evolutionary theories suggest male and female orgasms serve different purposes, which can also have an effect. The male orgasm's tie to ejaculation, for example, ensures reproduction, while the female orgasm "facilitates bonding with a long-term romantic partner," the report states.
The authors conclude that their findings provide hope that the orgasm gap can be reduced.
This can be done "by addressing sociocultural factors and by encouraging a wider variety of activities when men and women are sexually intimate," they write. "The fact that lesbian women orgasmed more often than heterosexual women indicates that many heterosexual women could experience higher rates of orgasm."
Thanks for reading CBS NEWS.
Create your free account or log in
for more features.