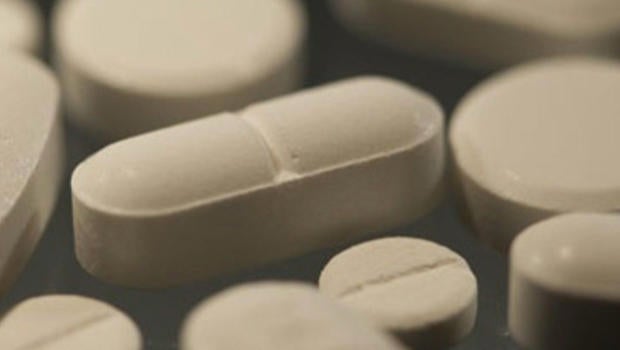 Trump to roll out plan to combat opioids with no clear funding plan
President Trump, who once called New Hampshire a "drug infested den," will travel to the primary state for the first time Monday since the 2016 campaign to unveil his plan to combat the opioid crisis that is killing more than 115 people every day.
The president's plan is focused on reducing drug demand, preventing over-prescription by cutting opioid prescriptions by one-third nationwide within three years, calls on Congress to reduce the amount of drugs needed to invoke mandatory minimum sentences for opioid traffickers and urges the Department of Justice to seek the death penalty against drug traffickers in certain cases, according to assistant to the president Andrew Bremberg.
Bremberg, who briefed reporters on a conference call in advance of Mr. Trump's announcement, could not name specific instances where it would be appropriate for the DOJ to seek the death penalty against drug traffickers and referred reporters to the DOJ.
Kellyanne Conway, who was also on the call, called the opioid crisis a non-partisan "crisis next door" and said resolving the epidemic is a priority for the administration. A senior administration official said Mr. Trump's visit Monday to the first in the nation voting state carries no political weight. In 2017, New Hampshire had the third highest drug overdose death rate in the U.S., according to the Centers for Disease Control. The official added that Republican and Democratic officials were both invited to attend Mr. Trump's visit.
Bremburg said that president's plan will also rollout a nationwide education campaign to raise public awareness on the dangers of opioid misuse and will support research to identify alternative therapies and non addictive pain management to prevent addiction, including research to find a vaccine to prevent opioid addiction.
Mr. Trump's plan will also expand treatment, although it still remains unclear how this will be funded by the administration. A senior administration official could not name a specific dollar amount and said that the White House was in the "middle of negotiating with Congress" on specific allocations. The official added that they "do expect more money will be allocated for treatments."
The administration will also be working to supply naloxone, a life saving drug that reverses opioid overdoses, by leveraging "federal funding opportunities to state and local jurisdictions" in the hardest hits areas of the country. Doctors and experts on the front lines of the epidemic whose supply has been depleted have asked for additional naloxone from the federal government since Mr. Trump took office.
Notably missing from the president's plan were safe injection sites which have popped up in some cities across the U.S. In an attempt to curb overdose deaths and the health crisis stemming from the opioid epidemic. On site, trained staff provides clean needles, administer's naloxone and offers treatment options. A senior administration official said that the administration "has not taken a position in support of that intervention" at this time because they "have not seen clear and convincing evidence" that these sites reduce overdose deaths. There is decades worth of evidence, however, that these sorts of sites have led to reductions in diseases transmitted by needles, risky behavior, and more treatment.
"Right now, possession of these drugs is almost always a federal crime," the official added.
Mr. Trump's plan also calls on reducing the flow of illicit drugs across borders, expanded prosecution of opioid manufacturers, distributors and doctors, and scaling up local drug courts for offenders struggling with addiction.
Thanks for reading CBS NEWS.
Create your free account or log in
for more features.