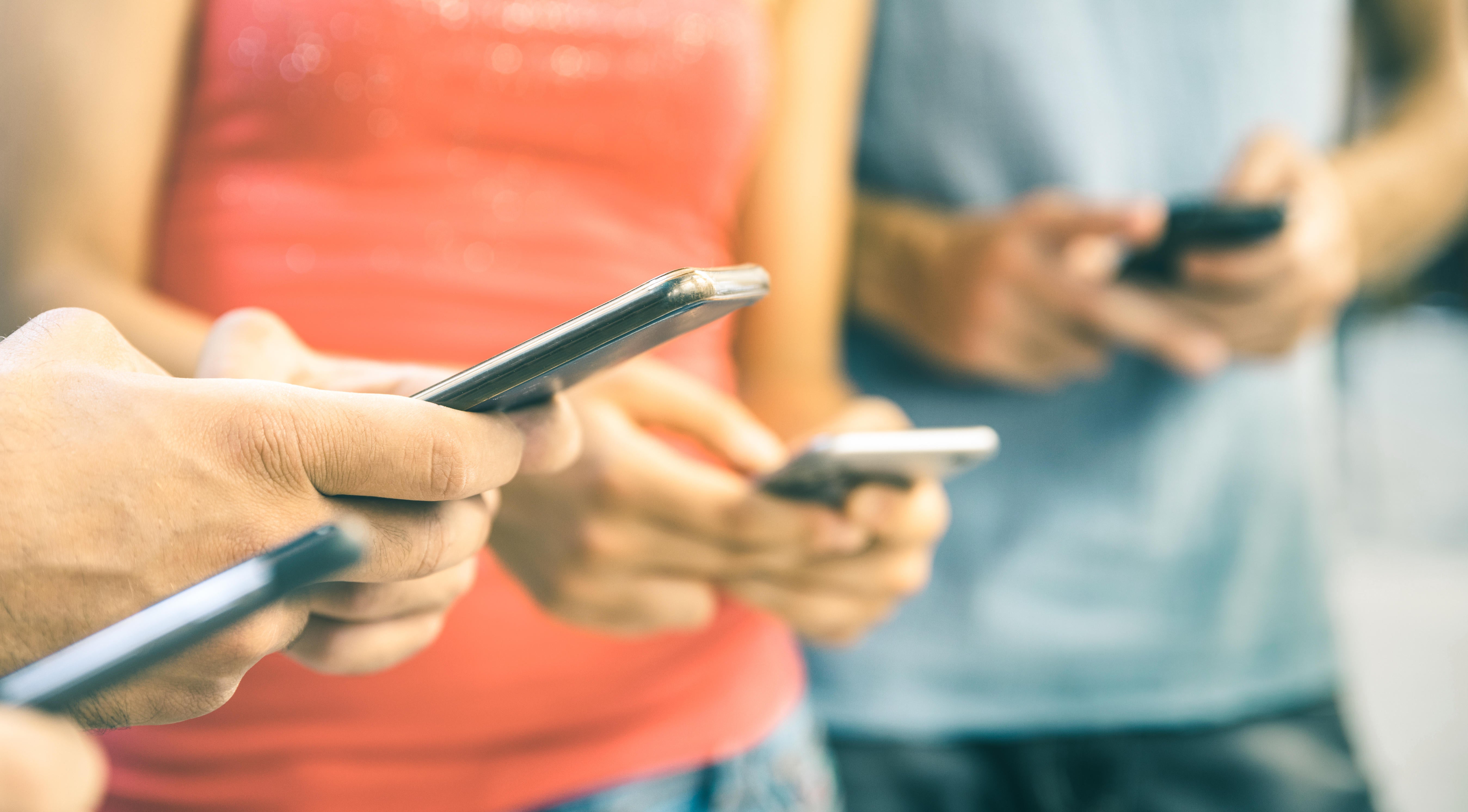 1 in 7 teens are sexting, new research finds
Sheri Madigan is an assistant professor at the University of Calgary. Jeff Temple is a professor at the University of Texas Medical Branch.
---
Sexting is known as the sharing of sexually explicit images and videos through the internet or via electronic devices such as smartphones.
One in seven teens report that they are sending sexts, and one in four are receiving sexts, according to our study of over 110,000 teens from around the world published today, Monday Feb. 26, in JAMA Pediatrics.
Teen-to-teen sexting has generated considerable media attention, with news headlines mostly warning of the dangers of sexting.
In January 2018, police in Châteauguay, near Montreal, launched a campaign called "sexts are porn" targeted at students aged 12 to 17. In the U.K., one police force recently warned parents they may be prosecuted if their children send indecent images over mobile phones.
Naturally, this has many parents worried. Is consensual teen sexting a cause for concern?
Girls and boys participate equally
Sexting over the last decade has been on the rise, which is consistent with the rapid growth in the availability and ownership of smartphones. Teen sex, on the other hand, has been on the decline over the last decade.
Our team conducted a meta-analysis of the research literature, drawing from 39 research studies on teen sexting internationally between 2009 and 2016.
We found that approximately 15 percent of teens are sending sexts. Meanwhile, around 41 percent of teens are having sexual intercourse, according to a 2018 report from the Centers for Disease Control and Prevention in the United States.
Considerable evidence suggests that teen sexting is related to sexual behavior. Older teens are also sexting more often than younger teens. Taken together, it is not surprising that older teens are both more likely to sext and have sexual intercourse.
Boys are often portrayed as the requesters, and girls as the senders, of nude images or videos. Findings from our study debunk this widely held assumption and show that boys and girls are equally likely to participate in sexting.
Our study found that the large majority of teens are using their personal smartphones versus their computers to sext. In 2015, approximately 92 percent of teenagers aged 15 to 17 in the U.S. owned a cellphone.
Risk-taking or "normal" behavior?
With the ubiquity of smartphones and increasing digital usage across all age categories, parents should not be surprised that teens are engaging in sexting with other teens.
Researchers suggest that consensual teen sexting may be a normal component of sexual behavior and development in the digital age. The increased prevalence of this sexual behavior, in older youth in particular, corresponds to their increasing interest in sexual exploration and identity development.
Sexting has been linked to impulsive and risk-taking behaviors but, so far, the evidence for an association between sexting and poor mental health such as depression or loneliness is weak to non-existent.
The most consistent predictor of consensual teen sexting is actually whether or not they want to flirt, be romantically involved with another teen, or maintain intimacy with their partner.
Sharing without consent
Although girls and boys sext a similar amount, there are important differences in the perception of this behavior among youth.
Compared to boys, girls report feeling more pressure to sext, and also worry they will be judged harshly for sexting (e.g., slut shaming) or for not sexting (e.g., being called a "prude").
Boys, on the other hand, may see sexting as an opportunity to showcase their social status.
This double standard may create higher levels of distress for girls.
The moment the youth presses "send," they are trusting that the receiver will not share the images or videos without their consent. Sexting can become a problem when this trust is violated.
In many countries, it is illegal for a person to distribute an intimate photo without the explicit consent of the individual in the photo. Nonetheless, our research suggests that 12.5 percent of teens are forwarding intimate photos without the consent of the sender.
Coercion and "sextortion"
Taken together, several challenges can potentially arise. First, many teens may feel as though sexting is an expectation. Although likely not a warranted expectation, the idea that "my friends are doing it, then maybe I should do it" could be a strong peer motivator.
A second problem that may arise is when teens are coerced into sexting or when they are "sextorted" (when images or videos are used as a form of threat or blackmail).
Another problem is the idea of digital security. Teenage brains are still developing; their capacity to critically analyze the digital tools and apps they are using may not be enough to keep them safe.
Where are these images stored? Who, other than the intended recipient, has access to them? How long are they kept digitally? And, if I change my mind can I get them back?
These and many other questions are simply not at the forefront of the teenage mind -- nor, arguably, are they always in an adult's mind either, 53 per cent of whom engage in sexting themselves -- especially when these thoughts are competing with sexual interest and intimacy.
Parents should be proactive
Parents can keep their teens aware and informed by having open discussions -- about healthy dating relationships, peer pressure, digital security, sexuality and citizenship more broadly.
The general consensus is that parents and caregivers should be proactive, rather than protective and reactive, about talking to their teens about sexting. Preaching abstinence is not effective. As with the issue of safe sex, this should be an ongoing conversation with your child instead of a one off "talk."
In these discussions, it is important to emphasize digital citizenship. Broadly, digital citizenship encourages individuals to act in a way that is safe, legal and ethical -- in their online and digital interactions and behaviors.
This is also an opportunity for parents and caregivers to emphasize that digital citizenship applies to adults as well. And such conversations can provide an opening for discussing other sensitive issues with teens, such as sexuality.
It's also important to discuss strategies for dealing with peer pressure to engage in sexting. And to discuss the potential consequences of sending sexts. Parents should emphasize cause and effect for teens. Once the videos or images have been sent, the teen forfeits control of who sees it.
Sex and the digital world are two topics that can overwhelm parents and caregivers. Fortunately, there are some excellent resources on these issues to help guide conversations with your teens, including Digital Citizenship: Guide for Parents and Common Sense Media's Sexting Handbook.
If a parent or teen is concerned about videos and images being distributed without their consent, or if they are being coerced into sexting or sextorted, they should report their concerns immediately to their local police. In Canada, they can also consult needhelpnow.ca and send a report to Cybertip.ca. In the U.S., they can consult Stopbullying.org.

This article was originally published on The Conversation.
Thanks for reading CBS NEWS.
Create your free account or log in
for more features.