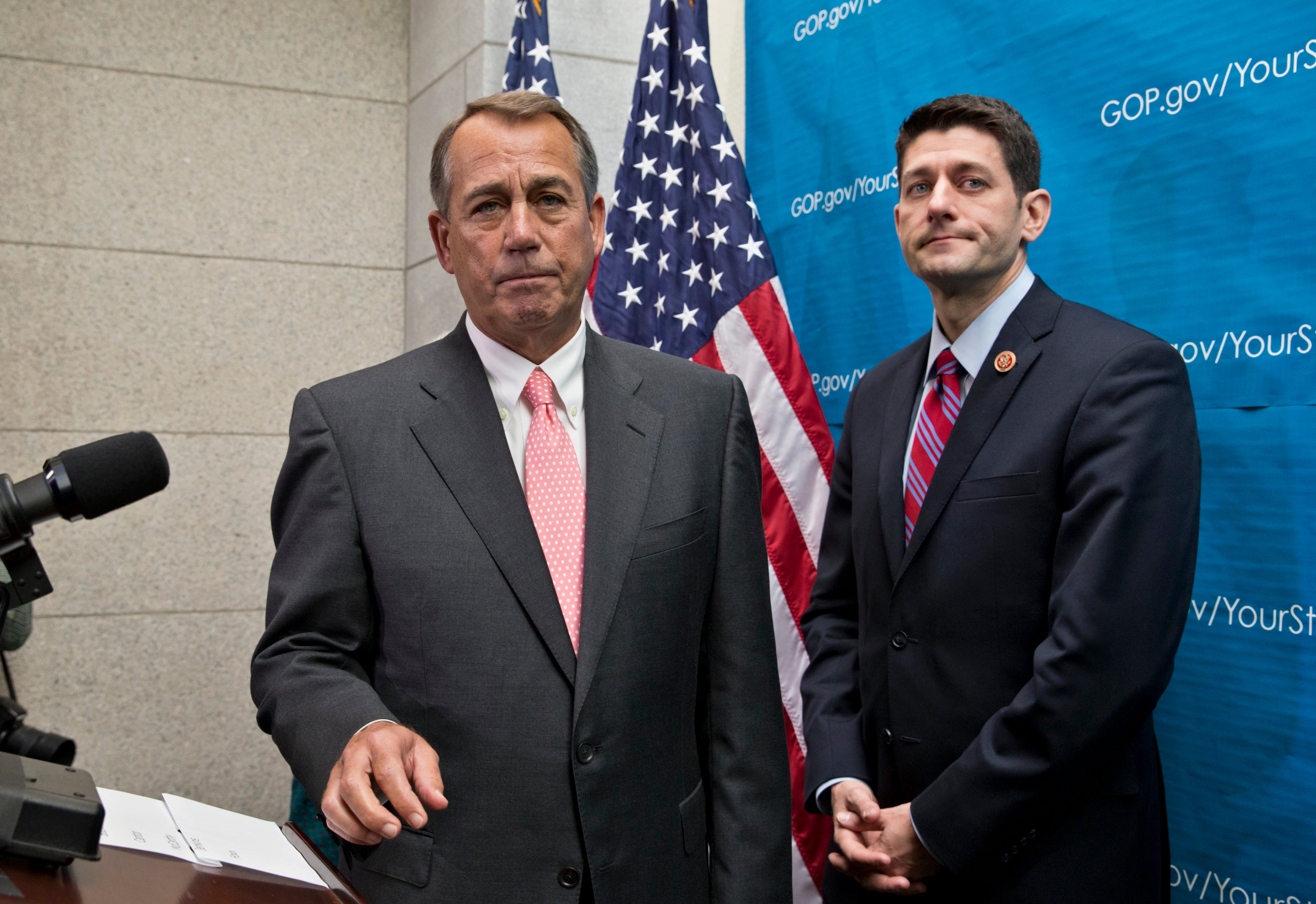 On health and fitness, Paul Ryan and John Boehner a study in contrasts
Wisconsin Rep. Paul Ryan is expected to be christened speaker of the House by a floor vote on Thursday, a development that would place the 45-year-old congressman second in the line of presidential succession - and allow the current speaker, Ohio Rep. John Boehner, to retire.
Boehner and Ryan, at first glance, are cut from similar cloth: Both are white men, both are Republicans, both represent Midwestern states in Congress, and both have climbed the ranks on Capitol Hill by cultivating strong relationships within the GOP conference.
But a closer look reveals some striking differences between Boehner, 65, and Ryan, beyond the two decades that separate them in age. While their political differences have already been unpacked in great detail by CBS and other outlets, their divergent approaches to lifestyle, health, and fitness have gone nearly unnoticed - and there's quite a gulf between the two men on that count.
Boehner, the son of a bar-owner, has made no secret of the fact that he enjoys his vices. He's fond of red wine, particularly merlot, and has reportedly been known to imbibe during interviews on occasion. He also remains a regular cigarette smoker, despite an attempt by former "Face the Nation" host Bob Schieffer to shame Boehner into quitting in a 2010 interview, just before Republicans seized control of the House.
"Bob, tobacco is a legal product in America," Boehner said in the interview after Schieffer noted the donations he'd taken from the tobacco industry. "The American people have a right to decide for themselves whether they want to partake or not. There are lots of things that we deal with and come in contact with every day - from alcohol to food to cigarettes - a lot of the things that aren't good for our health. But the American people ought to have the right to make those decisions on their own."
"Well, I mean, they have a right to shoot themselves if they choose to," Schieffer replied. "Shouldn't we do something to try to encourage them not to? I mean, do you think that's a good example?"
"Well, listen, I wish I didn't have this bad habit, and it is a bad habit," Boehner said. "You've had it, you've dealt with it. But it's something that I choose to do, and you know at some point, maybe I'll decide I've had enough of it."
When Schieffer raised the possibility that Boehner and President Obama, a former cigarette smoker himself, could "set a good example" by quitting the habit in tandem, Boehner didn't bite.
"Bob, I appreciate your suggestion," he said with a grin.
To be fair, Boehner's lifestyle is hardly all hedonism, all the time - he stays active by golfing frequently. And as he told "Face the Nation" last month after his retirement announcement, he's taken up yoga to keep his muscles and joints in working order.
But that health regimen pales in comparison to the fastidious standards set by Ryan, a consummate health-and-fitness buff who once participated in a workout photo shoot with Time Magazine.
The Wisconsin Republican exercises regularly, and he's pushed his colleagues to do the same. A big fan of the P90X workout videos, Ryan leads a number of House colleagues in a group workout class nearly every morning. A source with knowledge of Ryan's fitness routine told CBS News that the P90X classes continue to this day, and that Ryan will continue to exercise regularly if and when he obtains the speaker's gavel.
Ryan doesn't smoke, and he doesn't drink heavily - though he's not a complete teetotaler. The source said he enjoys an occasional Miller Lite, but his beverage of choice, overall, is iced tea.
Surely there must be something more, though - some guilty pleasure in which Ryan indulges when the cameras are off and the reporters are absent?
Not really, the source said - unless watching the Green Bay Packers qualifies.
Tune into "Face the Nation" this Sunday for the latest on the new leadership in Congress, the 2016 election, and more. Check your local listings for airtimes.
Thanks for reading CBS NEWS.
Create your free account or log in
for more features.