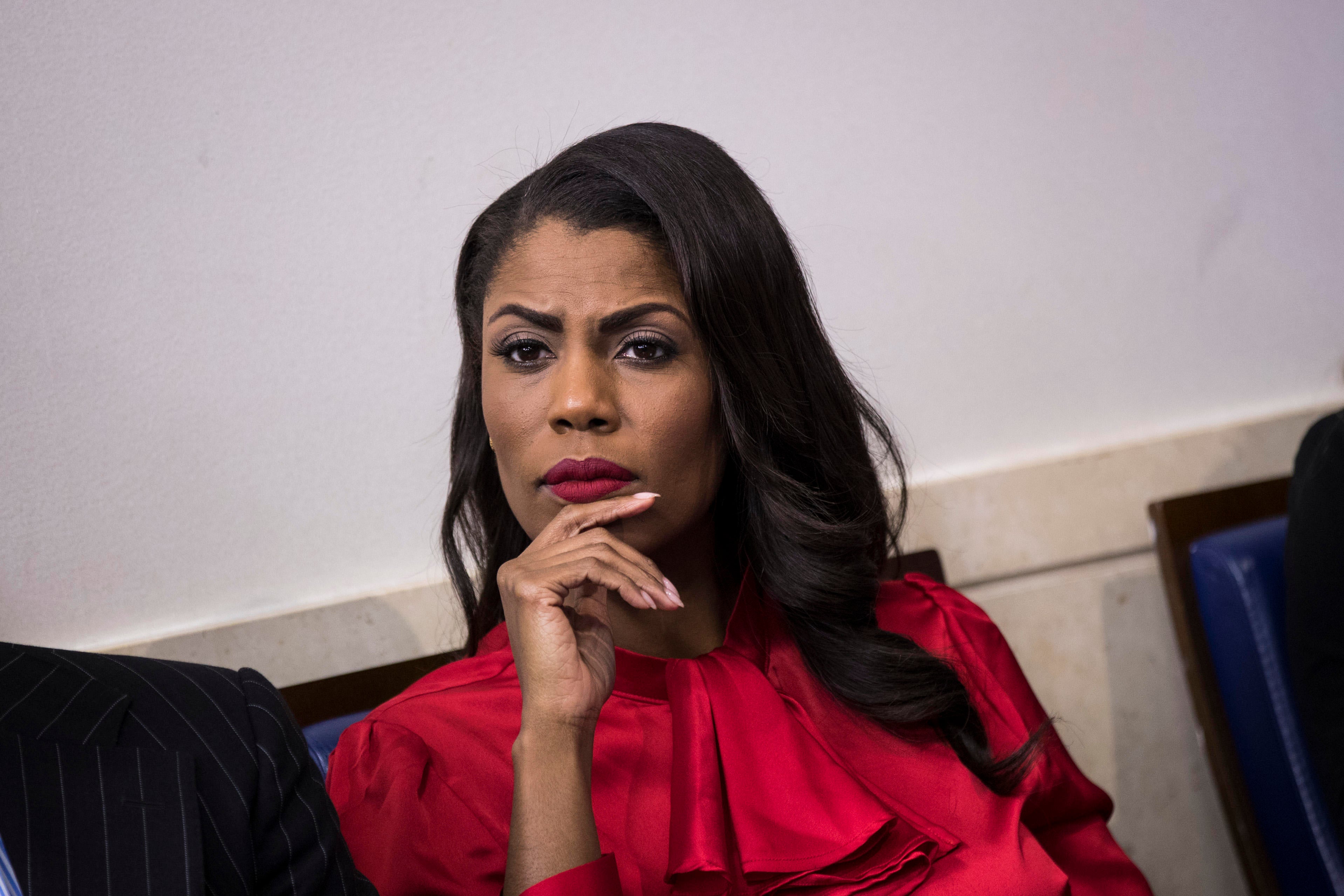 Omarosa: We'd be "begging for Trump back" if Mike Pence were president
Former White House aide and "Celebrity Big Brother" contestant Omarosa Manigault Newman said people would be "begging" for President Trump back if Vice President Mike Pence became commander in chief in a new episode of the CBS reality show that aired Monday night. The reality show star added that the conservative Christian is "scary" and "extreme."
Newman, who said last week she would never in a "million years" vote again for Mr. Trump, revealed more about her tenure in the White House, commenting on immigration and Pence.
In conversation with fellow "Big Brother" contestants on DACA and uptick in deportations of undocumented immigrants with the current administration, Newman said it's only "going to get worse."
"I've seen the plan," she said. "The roundup plan is getting more and more aggressive. He's a numbers guy. He wants to outdo his predecessors."
Then Newman shifted her attention on Pence, who is pro-life and has opposing views on gay marriage.
"As bad as y'all think Trump is, you would be worried about Pence," she said as other cast members nodded in agreement. "I'm just going to say that. So everybody that's wishing for impeachment, might want to reconsider their life."
"We would be begging for days of Trump back if Pence became president, that's all I'm saying," she added.
Newman zeroed in on Pence's faith, accusing him of using "Jesus" to "say things."
"He's extreme," she said. "I'm Christian. I love Jesus, but he thinks Jesus tells him to say things. And I'm like, Jesus ain't say that. He's scary."
Recently, Newman briefly left the set of "Celebrity Big Brother" Friday night for medical attention, CBS News confirmed. Newman returned Saturday after she received medical treatment for an asthma attack.
Newman had a somewhat tumultuous tenure in the White House and was fired by chief of staff John Kelly at the end of 2017. A former White House official told CBS News at the time Newman had been a problem since before the inauguration. She had personal access to the president, although there were a number of people who tried to prevent her from being hired.
Newman was not voted out of the "Big Brother House" on Monday night. A new episode airs Wednesday at 8 p.m. ET on CBS and CBS All Access.
---
What is CBS All Access?
CBS All Access is available on your mobile device, Apple TV, Roku, Chromecast, Fire TV, PS4, Xbox or Windows 10. If you don't have CBS All Access already, you can watch "Celebrity Big Brother" with a free, one-week trial.
How to sign up for CBS All Access
Signing up is easy. You simply browse over to the CBS All Access landing page and pick the plan you want to purchase. The seven-day free trial is available for new customers only.
Thanks for reading CBS NEWS.
Create your free account or log in
for more features.