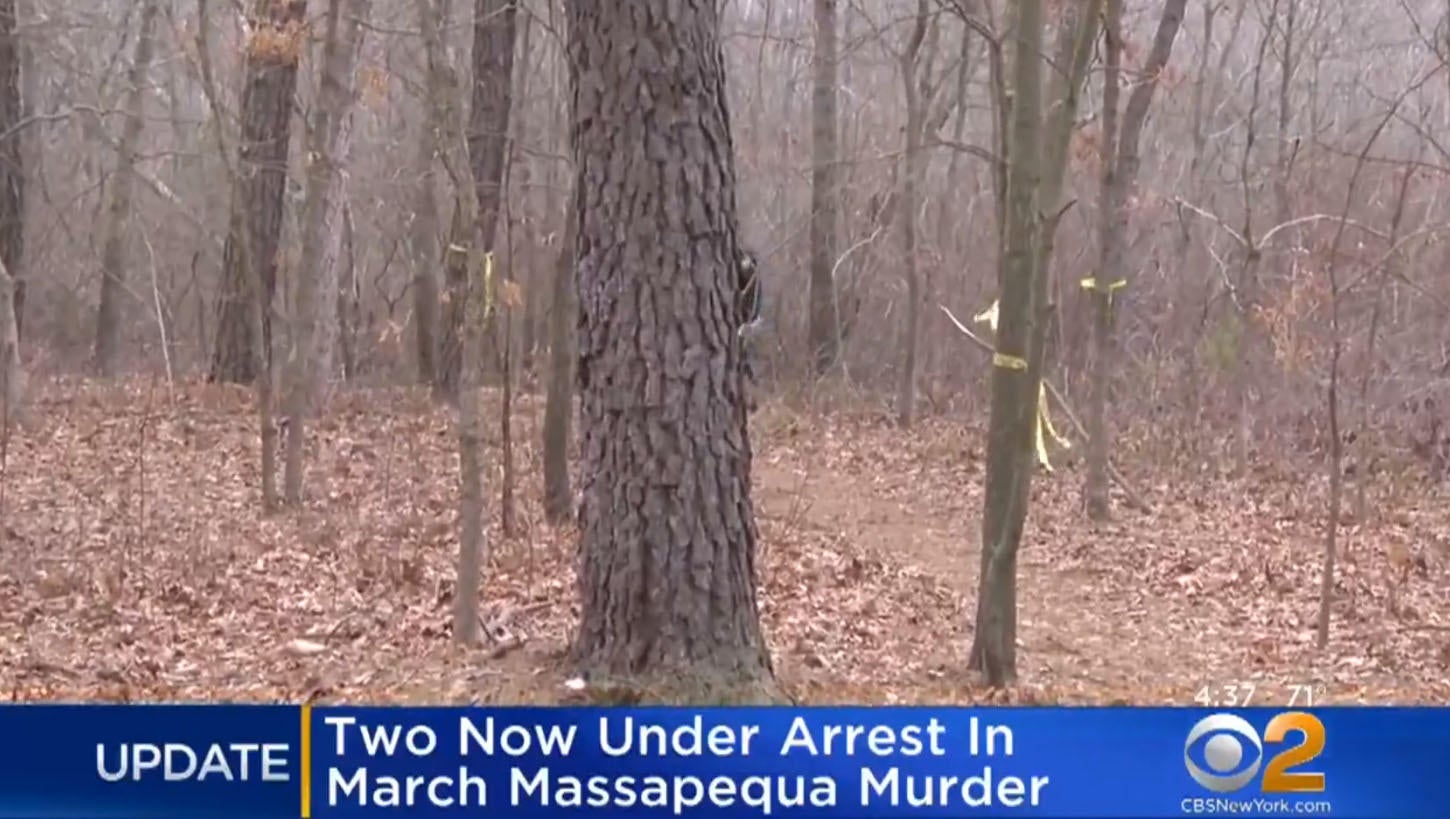 Officials: MS-13 members lured, killed NY teen to boost stature in gang
MINEOLA, N.Y. -- A group of MS-13 members lured a Long Island man into a car with the promise of marijuana and sex and took him to a secluded nature preserve where they fatally attacked him with knives and machetes to boost their stature within the ruthless gang, police said Wednesday.
Two reputed members of the street gang, which has been blamed for 21 deaths in the suburbs east of New York City in the past 20 months, have been charged with murder in the January killing of 19-year-old Julio Cesar Gonzales-Espantzay, Nassau County police and prosecutors said. More arrests are possible, they said.
MS-13 gang violence: Mounting alarm as feds respond
The killings, many of which have involved teenagers, have caught the attention of both President Donald Trump and U.S. Attorney General Jeff Sessions, both of whom have visited Long Island in recent months to promise federal action to stem the violence.
Authorities said Wednesday that the two people arrested in Gonzales-Espantza's January 28 death were part of a larger group involved in the homicide.
"This investigation is very much ongoing," Nassau County District Attorney Madeline Singas said.
She said while state charges have been initially filed in the killings, her office was cooperating with federal prosecutors, who could eventually bring upgraded charges.
"I mean, 19-year-olds hacked up and dropped in our preserves is just something that really should be shocking to residents of this county," she said. "It's shocking to us in law enforcement and we see a lot."
Kevin Granados-Coreas, 19, was held without bail at his arraignment Wednesday on a charge of second-degree murder. He and his attorney had no comment. Carlos Portillo, 22, was arraigned July 30. The name of his attorney was not immediately available.
Lt. Stephen Fitzpatrick, commanding officer of the Nassau homicide squad, said Granados-Coreas befriended the victim in his Valley Stream neighborhood in late 2016. They said Gonzales-Espantzay was not a gang member but was lured into a car on Jan. 28 and taken to the Massapequa Preserve, where he was killed. His body was found nearly two months later by a man walking his dog.
He wasn't identified till weeks later, reports CBS New York.
"Commonly they pick victims to move up in stature in MS-13," Fitzpatrick said. "You have to show your loyalty."
In neighboring Suffolk County, police have swept up dozens of suspected MS-13 members in the past year following 17 apparent gang-related deaths. Nassau County police say there have been four alleged MS-13 killings since January 2016.
Victims there have included lifelong friends Kayla Cuevas and Nisa Mickens of Brentwood. Federal prosecutors say 16-year-old Kayla was targeted because of ongoing disputes with gang members at her school. They say 15-year-old Nisa was in the wrong place at the wrong time. Suspects in their killings were arrested in March.
In April, four young men ages 16 to 20 were found hacked to death with machetes in nearby Central Islip. Prosecutors announced charges in those killings in July.
MS-13, or the Mara Salvatrucha, is believed by federal prosecutors to have thousands of members across the U.S., primarily immigrants from Central America. It's believed to have been founded as a neighborhood street gang in Los Angeles in the mid-1980s by immigrants fleeing a civil war in El Salvador. It grew after some members were deported to El Salvador, helping turn that country into one of the most violent places in the world.
The gang is now a major international criminal enterprise, with tens of thousands of members in several Central American countries and many U.S. states. Authorities have described violence as a "way of life" for the gang.
Thanks for reading CBS NEWS.
Create your free account or log in
for more features.