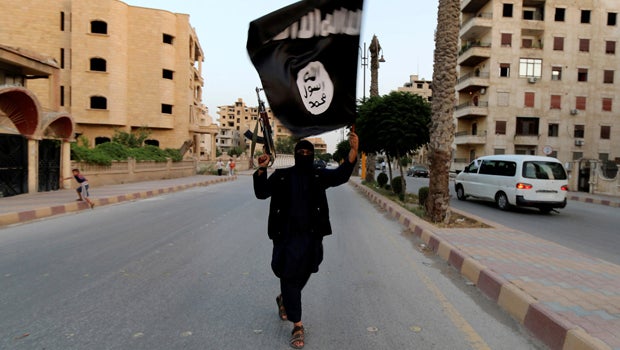 Official: ISIS leader killed by U.S. drone strike in Afghanistan
AFGHANISTAN -- A regional leader of the Islamic State of Iraq and Syria (ISIS) was killed last month in Afghanistan by a U.S. drone strike, an official confirms to CBS News national security correspondent David Martin.
Gordon Trowbridge, deputy press secretary, said Hafiz Saeed Khan died in southern Nangarhar Province on July 26.
The State Department last year designated Khan a global terrorist, saying he is the leader of ISIS in Khorasan, which includes former members of the Pakistani and Afghan Taliban. Khan had previously been a Tehrik-e Taliban commander, but last year pledged loyalty to ISIS leader Abu Bakr al-Baghdadi.
U.S. and Afghan leaders have been concerned about the growth of ISIS in Afghanistan. The militants are mainly in the country's eastern region. They were targeted by a U.S.-backed Afghan military offensive last month that included American and Afghan special operations forces.
Five U.S. commandos were injured in combat with ISIS fighters during the offensive, in what officials thought was the first instance of Americans being wounded in fighting against the ISIS in Afghanistan.
Trowbridge said Khan was known to directly participate in attacks against U.S. and coalition forces, and said his ISIS group used Nangarhar and the region to train and equip militants and provide a "continuous supply of enemy fighters."
Thanks for reading CBS NEWS.
Create your free account or log in
for more features.