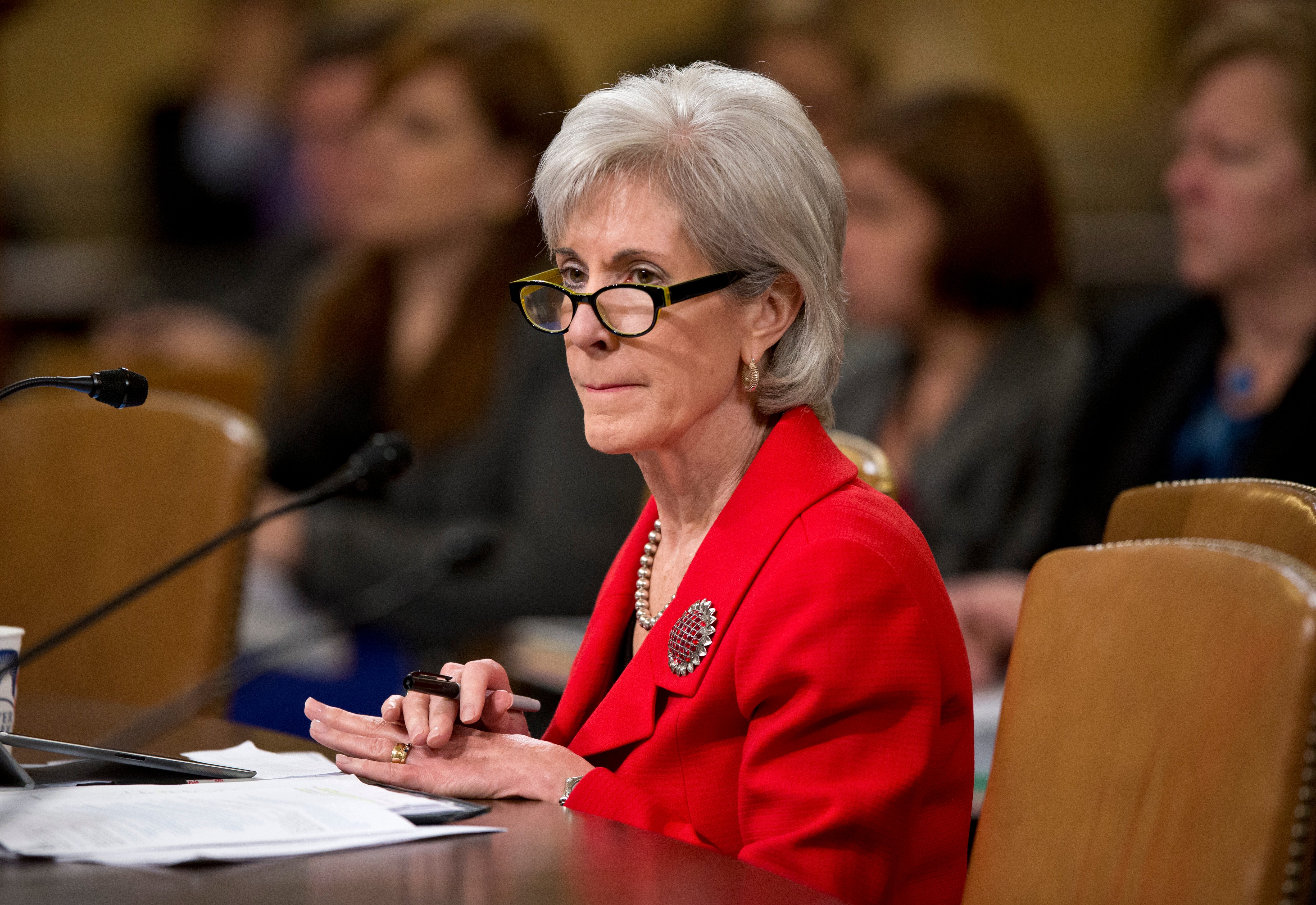 Obama to raise upper-income seniors' Medicare premiums
WASHINGTON President Barack Obama's plan to raise Medicare premiums for upper-income seniors would create five new income brackets to squeeze more revenue for the government from the top tiers of retirees, the administration revealed Friday.
First details of the plan emerged after Health and Human Services Secretary Kathleen Sebelius testified to Congress on the president's budget. As released two days earlier, the budget included only a vague description of a controversial proposal that has grown more ambitious since Obama last floated it.
"Means testing" has been part of Medicare since the George W. Bush administration, but ramping it up is bound to stir controversy. Republicans are intrigued, but most Democrats don't like the idea.
The plan itself is complicated. The bottom line is not: more money for the government.
Obama's new budget calls for raising $50 billion over 10 years by increasing monthly "income-related" premiums for outpatient and prescription drug coverage. The comparable number last year was $28 billion over the decade.
Currently, single beneficiaries making more than $85,000 a year and couples earning more than $170,000 pay higher premiums. Obama's plan would raise the premiums themselves and also freeze adjustments for inflation until 1 in 4 Medicare recipients were paying the higher charges. Right now, the higher monthly charges hit only about 1 in 20 Medicare recipients.
House Budget Committee Chairman Paul Ryan, R-Wis., asked Sebelius about the new proposal on Friday, noting that it would raise significantly more revenue. Part of the reason for the additional federal revenue is that Obama's 2014 budget projects an additional year of money from the proposals. The rest of the answer has to do with the administration's new brackets.
Starting in 2017, there would be nine income brackets on which the higher premiums would be charged. There are only four now.
If the proposal were in effect today, a retiree making $85,000 would pay about $168 a month for outpatient coverage, compared to $146.90 currently.
Under current law, the next bump up doesn't come until an individual makes more than $107,000. Under Obama's plan, it would come when that person crosses the line at $92,333. If the plan were in effect today, the beneficiary would pay about $195 a month for outpatient coverage under Medicare's Part B, rather than $146.90.
The top income step -- currently more than $214,000 -- would be lowered to $196,000. And individuals in the new top tier would pay 90 percent of the cost of their outpatient coverage, compared to 80 percent currently.
The administration did not provide a comparable table for the effects on married couples.
The impact on monthly premiums for prescription drug coverage is hard to calculate, since different plans on the market charge varying premiums.
Sebelius told lawmakers the Medicare proposals in the budget are intended to strike a balance between cutting health care spending to reduce the deficit and maintaining services for people who depend on them.
"This proposal would improve Medicare's long-term financial stability by reducing the federal subsidy for people who can afford to pay more for their coverage," said Medicare spokesman Brian Cook.
On Wednesday, President Obama said in regards to his budget and Medicare: "If we want to keep Medicare working as well as it has, we want to preserve the ironclad guarantee that Medicare represents. Then we're going to have to make some changes. But they don't have to be drastic ones. And instead of making drastic ones later, what we should be doing is making some manageable ones now.
"The reforms that I am proposing," he continued, "will strengthen Medicare for future generations without undermining that ironclad guarantee that Medicare represents. We'll reduce our government's Medicare bills by finding new ways to reduce the cost of health care -- not by shifting the cost to seniors or the poor or families with disabilities. They are reforms that keep the promise we made to seniors: basic security that is rock solid, dependable and there for you when you need it. That's what my budget represents."
Thanks for reading CBS NEWS.
Create your free account or log in
for more features.