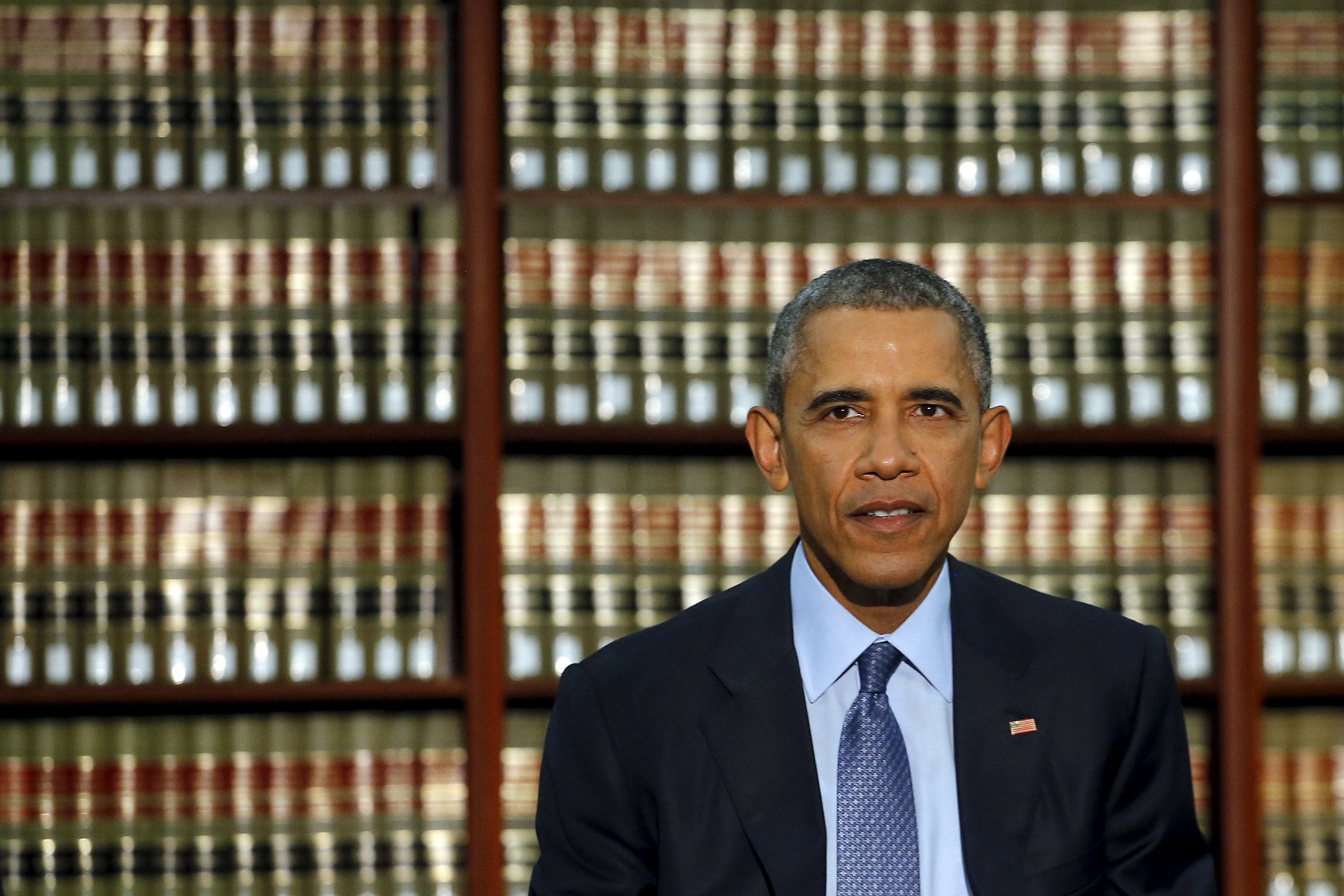 Obama to "ban the box" on federal job applications
President Obama on Monday announced new steps he's taking to make it easier for Americans with a criminal record to become productive members of society, including "banning the box" on federal job applications.
Advocates for criminal justice reform have long called on lawmakers to "ban the box" that asks job applicants if they have a criminal record.
"If you answer yes, then a lot of times you don't get a call back," Mr. Obama said at the Rutgers University Center for Law & Justice in Newark, New Jersey. "You can't dismiss people out of hand simply because of a mistake they made in the past."
The president noted that around 70 million Americans have some sort of criminal record -- that's nearly one in five Americans, and nearly one in three Americans of working age.
"A lot of the time that record disqualifies you from being a full participant in society," he said. "It means millions of Americans can't even get their foot in the door... We've got to make sure Americans who paid their debt to society get a second chance."
Lawmakers in Congress, led by Democratic Sen. Cory Booker of New Jersey and Republican Sen. Ron Johnson of Wisconsin, have been working on federal "ban the box" legislation, and Mr. Obama called on members of Congress to "pass legislation that builds on today's announcement."
The president noted that major companies like Walmart, Target, Home Depot and Koch Industries have already "banned the box" on job applications, while 19 states have done the same.
Mr. Obama said he is hopeful "this becomes a basic principle across our society." While noting that "it is relevant to find out whether somebody has a criminal record," the president said that record should immediately disqualify a candidate. "When it comes to the application, give folks a chance to get through the door," he said.
Just last week, a coalition of criminal justice reform advocates sent a petition with more than 130,000 signatures to the White House, calling on Mr. Obama to "ban the box" from federal agency and contractor job applications.
The president on Monday also announced new grants his administration will award to ensure that Americans with criminal records receive assistance in areas like education and job training.
Mr. Obama also commended Congress for advancing the Sentencing Reform and Corrections Act, which passed out of the Senate Judiciary Committee last month.
Thanks for reading CBS NEWS.
Create your free account or log in
for more features.