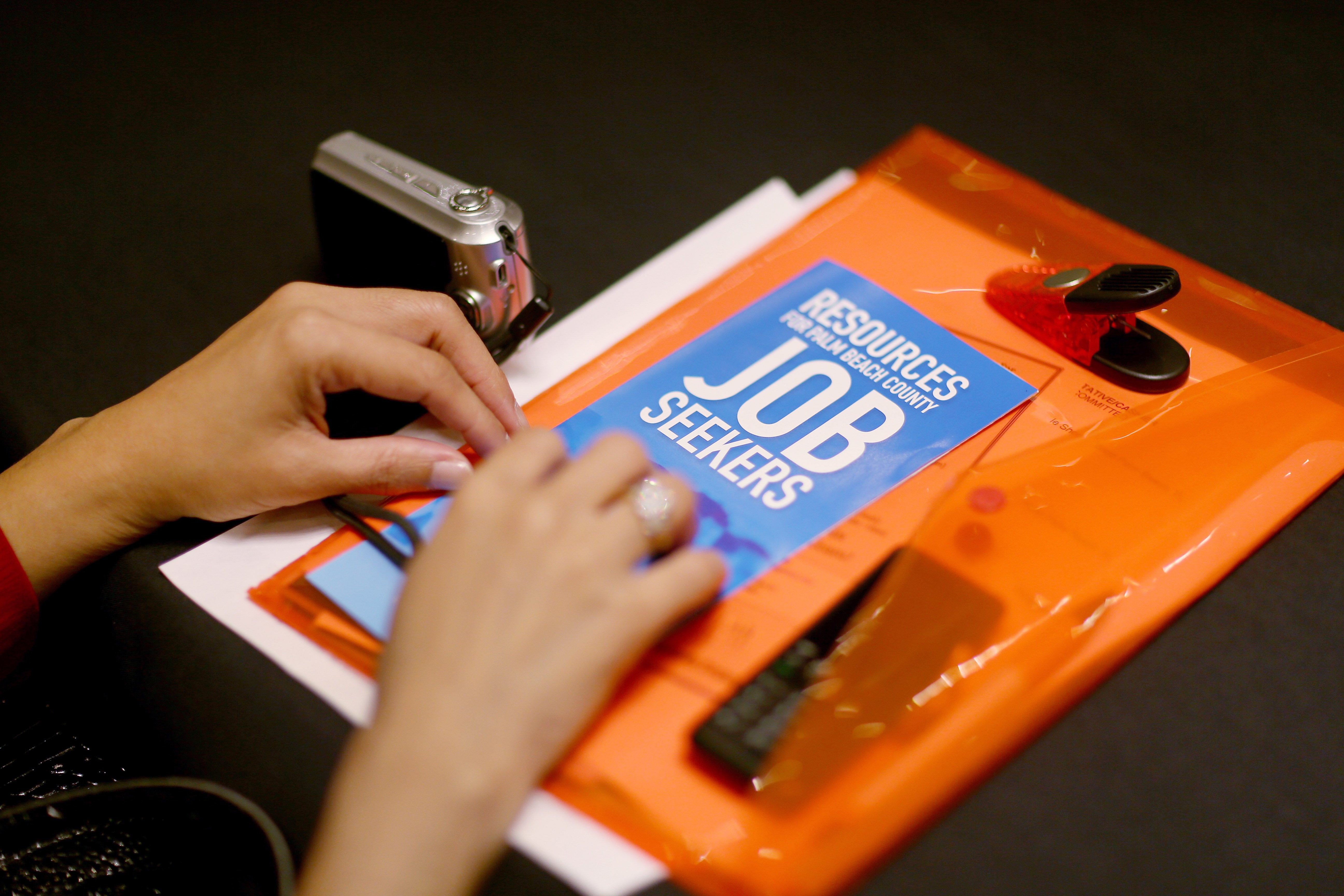 Obama steps up pressure on Congress to extend unemployment benefits
With the Emergency Unemployment Compensation (EUC) program facing a bleak future in the Democratic-controlled Senate, President Obama is taking the lead in pressuring Congress to temporarily restore benefits for the 1.3 million long-term unemployed Americans who were cut off when the program expired on Dec. 28.
Mr. Obama will continue a public show of support for an extension in a speech Tuesday, where he will be accompanied by Americans who have lost their benefits. In addition those who have already been dropped from the program, 1.9 million Americans will lose benefits in the next six months if Congress doesn't act.
As the end of the year loomed with no legislative extension of the benefits program in sight, the White House began ramping up the pressure on Congress to act. Mr. Obama increased the frequency of his request for a fix, and made it the topic of his first weekly address of 2014.

"Denying families that security is just plain cruel," he said. "We're a better country than that. We don't abandon our fellow Americans when times get tough – we keep the faith with them until they start that new job."

The White House is backing a bipartisan Senate proposal from Sens. Jack Reed, D-R.I., and Dean Heller, R-Nev., to extend EUC for three months. The catch: the legislation does not include a way to offset the $6.5 billion price tag, which is not sitting well with Republican lawmakers.

Heller has been hard-pressed to find any of his colleagues to join him in crossing the aisle and standing with Democrats to support an extension. Republican opposition grew throughout the day Monday, and several lawmakers, including Sens. Mark Kirk, R-Ill., and Bob Corker, R-Tenn., came out against the measure on Monday because it was not paid for.

Senate Majority Leader Harry Reid, D-Nev., had scheduled a test vote on the legislation Monday evening but postponed it for Tuesday morning because so many lawmakers were unable to make it back to Washington in time due to weather-related airline delays. Still, the outlook does not look good.

Outside conservative groups piled on Monday, urging lawmakers to vote "no" and promising to include the vote in a legislative scorecard.

"Taxpayers not cannot afford tens of billions in new spending (a full one-year extension would cost upwards of $25 billion), and even if lawmakers attempt to offset this new spending with real cuts elsewhere, they would still be throwing taxpayer money at an ineffective and wasteful program," Heritage Action, one such group, said in a press release announcing their opposition.

They echoed a position taken by other lawmakers, which is that benefits for the long-term unemployed can have an adverse effect.

"I think it's wrong to borrow money from China or simply to print up money for it. But I'm not against having unemployment insurance. I do think, though, that the longer you have it, that it provides some disincentive to work, and that there are many studies that indicate this," said Sen. Rand Paul, R-Ky., on ABC's "This Week" Sunday.
The White House has maintained that the program need not be paid for. Gene Sperling, the director of the National Economic Council, made the case in a briefing with reporters on Monday.

"We have just an urgent situation right now. As I said, today is the day. People have been cut off, but today is the day they find the check not there. The president believes that we should pass this right away with no strings attached," he said in response to a question from CBS News White House Correspondent Major Garrett about whether the administration would consider negotiating some sort of an offset.

He noted that 14 of the last 17 times the program has been extended in the last 20 years, it has not included an offset – including five times EUC was extended under President George W. Bush when the employment rate was lower than today's 7.3 percent.

Progressive groups are backing the White House as well, urging their members to call lawmakers and voice support for an extension and releasing television ads critical of Republicans for their refusal to support an extension.

"The extension of unemployment insurance benefits for millions of struggling American families is going to be the first critical test of whether or not Republicans are willing to partners in the civil rights fight of our day: income inequality. If the Republicans defeat this critical extension, progressives will work to ensure that that heartless vote haunts each and every one of them from now until election day," said Neil Sroka, a Democracy for America spokesperson.

But even with all the pressure, it remains to be seen whether Mr. Obama's public push can get the issue to the finish line without Republican support. Similar public efforts on gun control measures and immigration reform were unsuccessful last year. And so far, House Speaker John Boehner, R-Ohio, has said the onus is on Mr. Obama to come up with a way to pay for the extension of the benefits.
Thanks for reading CBS NEWS.
Create your free account or log in
for more features.